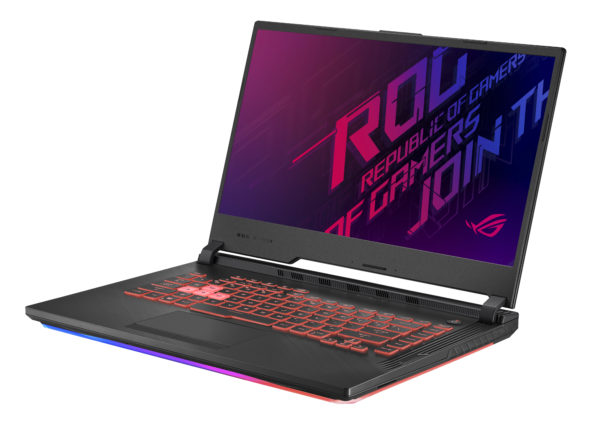 Gamers looking for a sleek notebook for their battle royale shooters have another option in the Asus ROG Strix Scar III (GL531) launched in Singapore yesterday.
At first glance, the competition-focused gaming notebook's plastic case and loads of colourful LED lights may not offer the understated style that some gamers might want.
However, the 2.6kg notebook certainly doesn't feel cheap, despite the use of plastic all round. Yes, it can flex a little when held but it still seems well put together.
I am certainly a fan of that carbon fibre effect on the keyboard deck and the brushed metal effect on the cover. When I switch off all the lighting effects, the machine looks professional enough to be used in an office.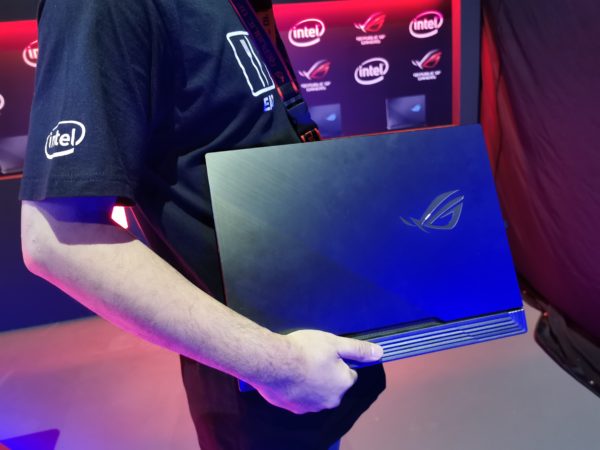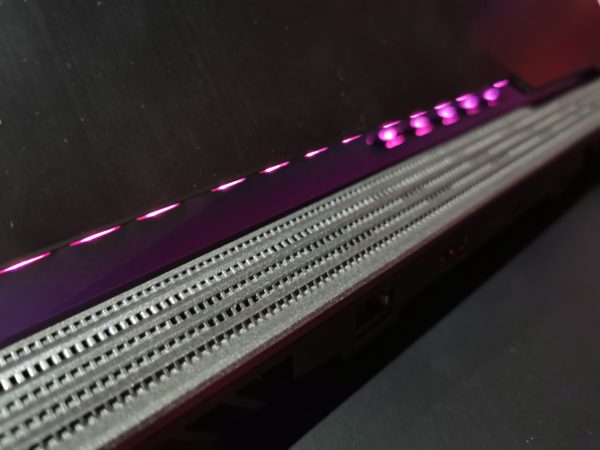 For a gaming notebook, performance has to be high on the agenda. For this, the Strix Scar III packs in the gear.
It has the latest Intel Core i7-9750H processor, which is matched with the Nvidia's GeForce RTX 2070 Max-Q graphics card, 16GB of RAM and a 1TB PCIe NVME solid state drive (SSD).
The Full HD 15.6-inch LCD screen even has a refresh rate of 240Hz. After a quick test yesterday, I can say the graphics is smooth and the effects quite stunning.
I would have no qualms using the Strix Scar III for photo editing too as it comes with 100 per cent sRGB colour gamut. Professionals may require a monitor that has better colour accuracy but for a machine on the go, the Asus notebook might just do the trick.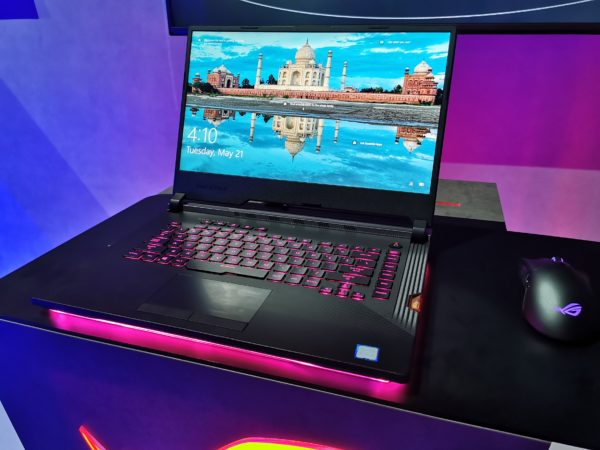 The new laptop's unique selling point has to be Asus' ROG Keystone feature. It is a security device, akin to a security token that some office workers use to log in to a PC. It is also a key to gain access to your encrypted files within a so-called Shadow Drive where you can keep data from prying eyes.
What's cool is that it can remember all your gaming settings, such as lighting effects and mouse sensitivity, so you can simply plug it into any Asus ROG laptop with the Keystone Dock and you can get your personalised settings up and running.
My only complaint is that the key can be dislodged from the dock too easily. No doubt the Keystone looks way cooler than using your finger and a fingerprint scanner but it looks gimmicky.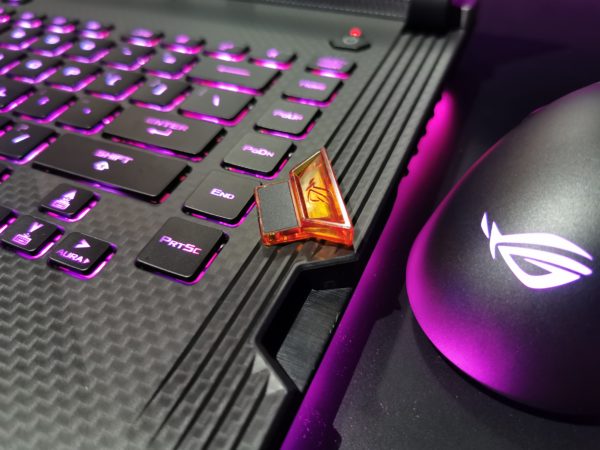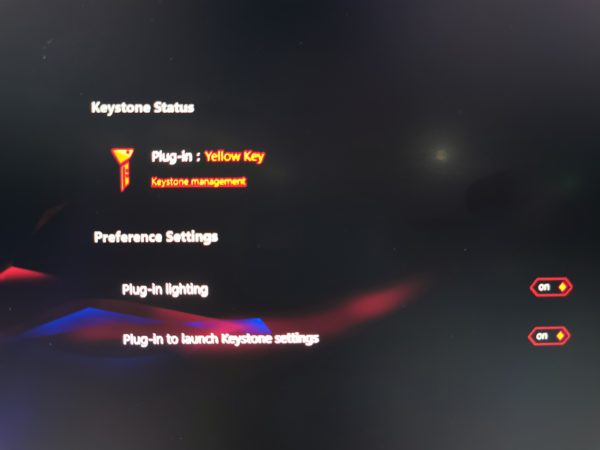 Unfortunately, Asus latest gaming machine isn't cheap. The 240Hz screen is only available on the more expensive of the two models of the Strix Scar III out in Singapore. Priced at a princely $3,598, it is certainly not for the budget conscious.
The less costly version of the Strix Scar III, out now at S$2,698, will come with some trade-offs, starting with the screen offering a still decent but less quick 144Hz.
You also get a slightly less zippy Nvidia GeForce RTX 2060 graphics chip and half the storage with a 512GB SSD. That's all relative, of course, since you will still more than enough performance for most games you throw at it for a couple of years to come.