Brought to you by UBM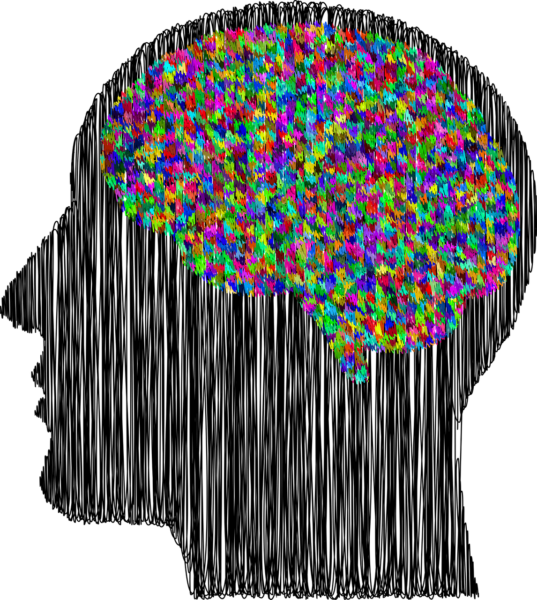 When people speak about artificial intelligence (AI), much of the conversation is still conducted in future tense. The technology, however, is already making inroads in various industries in Asia-Pacific, despite still constantly evolving all the time.
From agriculture to healthcare, in multinational companies and small and medium businesses, AI is making a difference every day by helping to analyse data, deliver intelligence and at times, autonomously acting on the information available.
In Australia, oyster farmers are looking to AI digest environmental data to better predict what the best time is to harvest, so as to avoid bad weather and identify problems with the water condition.
In healthcare, Singapore's service providers are looking to deeper data analysis to gain greater clinical insights and improve patient care. Diseases can be identified before they become chronic.
Even when searching for property in the city-state, users have been tapping on the capabilities of AI. Popular website Propertyguru, for example, now uses AI to learn more about a home buyer's preferences so that it can match them to a home that fits.
Indeed, AI is expected to nearly double the rate of innovation in Asia-Pacific by 2021, according to a study of 1,600 business leaders and 1,580 workers across 15 regional markets by research firm IDC early this year.
Organisations that have adopted AI expect it to increase their competitiveness 100 per cent by 2021, it found. However, it also revealed the need for businesses to pick up the pace in adopting the technology.
While 80 per cent of business leaders polled agreed that AI is instrumental for their organisation's competitiveness, only 41 per cent of organisations in the region have embarked on their AI journeys.
Different types of AI
One issue is an enduring perception of AI as a futuristic technology involving humanoid robots and self-driving cars. In reality, it involves a lot more than these simple examples. There are many types of AI being developed.
It could be used for processing natural language, for example, to enable a machine to better understand humans through a simpler interface. One way this is happening is in the virtual chatbots that organisations are deploying today to better engage customer and relieve overwhelmed human staff members.
AI could be also used for statistical machine learning, so that a machine understands the information it is being fed and takes action.
For example, a cyber defence tool may be installed in a network to learn what regular behaviour is for a month or two so it can later flag or even stop irregular behaviour that may be signs of a cyber attack occurring in real time.
AI could also refer to deep learning. This involves machine learning that mimics how the human brain functions by learning through understanding massive amounts of data. For example, Google's famous AlphaGo AI learnt how to beat a human master by playing the game over and over.
"In the next two years, we should expect to see solution providers deliver products that fully leverage the power of deep learning and place them into the hands of business users," said Dr Min Sun, chief AI scientist at Appier, a Taipei-based AI solutions company.
"People across all business functions will be able to use deep learning-powered solutions for the benefit of the organisation, without each company needing to build its own products," he added.
Using AI every day
Today, some of the most pervasive uses of AI come from "buy side" applications such as order management, client servicing and portfolio management, according to research firm Ovum.
This is followed by banking uses, such as for digital banking and cybersecurity. Telecoms and healthcare come next, in terms of pervasive use of AI, with applications in customer experience and digital imaging and medical records.
One positive development is that AI is being democratised. It is now part of a package of cloud services when a business signs up for storage and compute resources from, say, Microsoft, Google or Amazon Web Services.
This means many relevant models come pre-packaged and ready to roll out without difficult setup and configuration. What businesses still have to do is get the AI to start learning and applying its knowledge over time.
This has been applied to anything from chatbots that answer customer queries on the Web to cybersecurity agents that are smart enough to stop a potential cyberattack.
It is difficult for humans to suss out every cyber threat faced by a business, said Sanjay Aurora, managing director for Asia-Pacific for Darktrace, a cybersecurity company.
Businesses now install its AI-enabled solution in their networks to monitor what normal behaviour is and over time, suss out and even autonomously block suspicious behaviour, like when a user tries to move large amounts of sensitive data to a Dropbox folder, he explained.
AI for everyone
Over time, AI is expected to become more easily available to larger groups of business users to analyse large datasets.
Instead of going to a data scientist all the time, they could tap on AI tools, much like a server or storage resource on the cloud, to perform simpler, more routine analysis that does not require human intervention.
AI is being embedded in an increasing number of tools including personal assistants, cybersecurity tools, IoT solutions and cloud computing, said Andrew Milroy, Ovum's head of advisory services in Asia-Pacific.
"It is becoming easier for a business user to integrate applications with feeds that can then be used by the application to make more intelligent decisions," he noted.
"In other words, AI is becoming embedded in pretty much everything that business users work with," he added.
One thing that businesses will agree with is that AI is still improving with each interaction with a human or a machine, so the future is literally limitless once companies embark on an AI journey.
AI will become so pervasive that it will be prevalent in almost every software application, service and device, said Walter Lee, evangelist and government relations leaders at NEC Corporation.
However, he argued that AI must bring benefits to people from all walks of life. "It should bring better quality of life, less wastage, better distribution of wealth, better healthcare and a sustainable environment."
Discover how AI and other transformative technologies such as blockchain, Big Data, cloud, cybersecurity and the Internet of Things will reshape business in the years ahead. Sign up for NXTAsia, a part of ConnecTechAsia here.