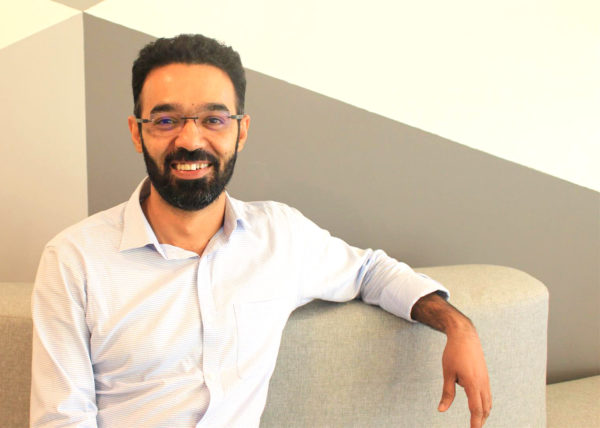 The market for property listings is heating up in Southeast Asia with a race to better match both buyers and sellers in a fast-growing region. Technology is an important differentiator.
Drones now take videos to show prospective buyers a bird's eye view of their dream homes. And just as important as the quantity of listings is the quality, says PropertyGuru Group's chief technology officer, Manav Kamboj.
Though the company has been a forerunner in the regional property listing space since opening in Singapore in 2007, it has had to contend with newer rivals in recent years. To stay ahead, technologies such as artificial intelligence (AI) have been key.
AI now helps to learn more about a home buyer's preferences so that it can match them to a home that fits, Kamboj tells Techgoondu. And it is paying off, he adds.
NOTE: Responses have been edited for brevity and house style.
Q: What types of properties are most searched for and transacted on PropertyGuru?
A: Looking at the past month, slightly more than half of the searches for our website are for sale transactions, while the remainder are for rent. Currently, with a few new condos launched or launching in the market, we see a slight majority of consumers looking at that property class.
On top of this, consumers continue to look at the wealth of content and tech solutions available on PropertyGuru, including mortgage and affordability calculators, virtual walkthroughs, how-to guides, insights, news and reviews of properties.
Q: We are seeing 360-degree virtual views and drone footage becoming common today in a property listing. How successful are these technologies in closing a sale?
A: Yes, we've been using virtual reality and drone technology for the past few years. Based on our data in the past month, listings with rich media, on average, get about 13 per cent more views. However, while rich media is more engaging, it is the fundamentals, such as ensuring an uncluttered, well-lit shot, and providing adequate details on the property that are more important considerations.
Q: How do you measure the success of a listing on PropertyGuru?
A: The relationship that we nurture with consumers is that of a "trusted advisor" that helps people make confident property decisions. We would take into consideration what consumers would look at.
In the last one year, we have introduced several new innovations and under-the-hood solutions that ensure our ability to put the right listings in front of the right property seeker.
As part of our recent brand refresh in April, our new websites and mobile apps leverage AI to make the property search a highly personalised and intuitive experience.
Underpinning this are machine learning algorithms which have been trained to recognise behavioural cues to determine the kind of properties a user is looking for and the content they are likely to be interested in. In turn, solutions become tailored, smarter, and more accurate – the more you use our platform, the more it becomes your platform.
While it has just been a few months, results are evident with one-third of the traffic on our homepage is now engaging and converting with personalised recommendations.
Photos also play a pivotal role for consumers to shortlist a property and it is a market-wide issue that photos uploaded are not the best representation of the property or listing.
We launched Quality Photos Guide late last year, a machine learning and AI-powered training platform for agents to improve their listings' images and thereby improve their listings' performance.
We have seen adherence to uploading high quality photos double, with more than 40 per cent of agents uploading per our Quality Photos Guide. In addition, our AI-based recommendation engine which tailors the user experience by learning each user's unique needs and preferences has also helped to increase conversions by 68 per cent.
Q: The competition in property websites in the region has grown in recent years. What does PropertyGuru bring to buyers and sellers that rivals don't?
A: PropertyGuru Group's website is the preferred destination for over 25 million property seekers to find their dream home every month. Our six portals are dominant market leaders – we cover five of the six key Southeast Asian markets – Singapore, Malaysia, Indonesia, Thailand and Vietnam.
We started in Singapore in 2007 and have been the pioneer in providing transparency to the property market locally and across Southeast Asia. Our leading market share in each market and the most listings (two million) at any given point of time in Singapore, Malaysia, Thailand, Indonesia and Vietnam are validations of consumers, property agents and developers' solid preference.
We realise that in addition to the quantity of listings, what's important to property seekers is also the quality of those listings, and we have provided tools for them to evaluate those listings easily.
We have invested most in data and technologies to enhance the quality of those listings backed by machine learning solutions. They bring an unmatched quality and rich experiences to consumers on our platform giving us their vote.
Over the 11 years that we have operated, we have seen multiple entrants enter the online property space almost every year. We continue to invest in maintaining our focus on providing the best solutions in the market.