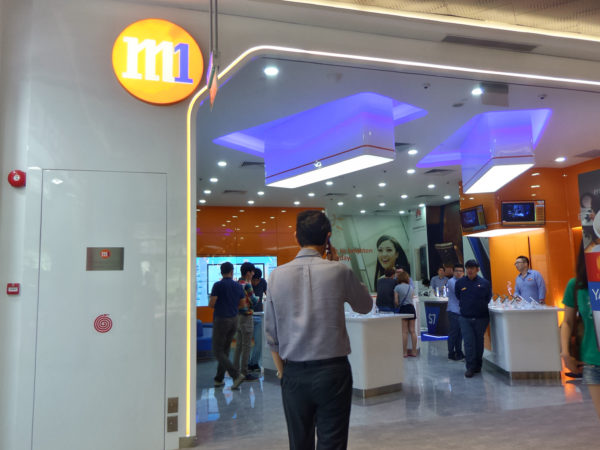 After much talk for more than a year, an M1 buyout finally looks more likely than ever with shareholders Singapore Press Holdings and Keppel Corp declaring they want to buy a majority stake in the telecom operator today.
The number three telco was valued at S$1.9 billion by the two companies, which are seeking a way to transform it and push ahead with an agenda for change.
The deal is far from confirmed, however. M1's largest shareholder, Malaysia's Axiata is said to be unwilling to sell its stake to the two Singapore companies, according to a Reuters report quoting an anonymous source.
In the latest Techgoondu Conversations podcast, my colleague Grace Chng and I discuss what the potential deal means to the companies involved, as well as the outcomes that investors need to be aware of.
How will M1 compete in an increasingly difficult Singapore market that will be welcoming a fourth telco in the coming months? Can it tap on new revenues from corporate customers, as the consumer business becomes challenging?
This has been a busy week for business technology news, indeed. The second topic Grace and I will discuss in the podcast is the difficulty facing regulators that seek to scrutinise platform companies in a dynamic economy.
On Monday, the Singapore competition watchdog handed Grab and Uber a combined S$13 million fine for their merger earlier this year that had since reduced the competition for ride-hailing services.
Yet, that amount could just be a slap on the wrist. It pales against the billions that Grab alone has in terms of funding and revenues. Have some of these platform companies become too big to regulate?
Do let us know how we can improve in future podcasts! 
Podcast: Play in new window | Download