All you need is a laptop when you work from home. Well, at least that's what many people think until they have to stay away from the office for weeks, possibly, months on end, no thanks to the coronavirus pandemic now.
Sure, you can videoconference on your laptop, but are others hearing you clearly enough? Or is your laptop's screen too small to multi-task with a few apps or documents open at the same time?
You don't have to go overboard with expensive tech gadgets, but here are five that would bring immediate improvements to the work-from-home experience.
Plantronics Voyager 5200 UC (S$359.99)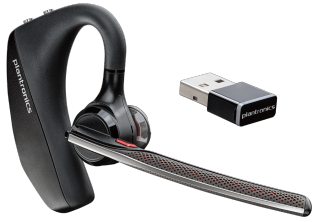 If you're relying on your laptop or worse, your phone, to make those online conference calls all day, then you should consider a Bluetooth earpiece that's made for that specific purpose.
The lightweight Plantronics Voyager 5200 UC is easy to put on in an instant and to remove once you are off a call. Yes, there are wired versions that may offer better audio quality but they are also more troublesome to handle.
Unless your job is to answer calls at a call centre, a wireless earpiece can offer added convenience. You can walk over to the kitchen to get a glass of water and still keep on the call, for example.
Plus, this Plantronics earpiece comes with four microphones that detect background noise and take that out when you're speaking. That gets rid of the noise from the traffic outside your home during an important presentation to your boss.
HP Spectre x360 13 laptop (from S$2,399)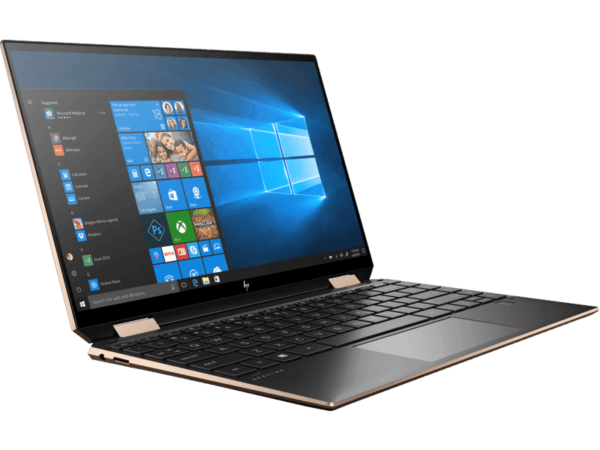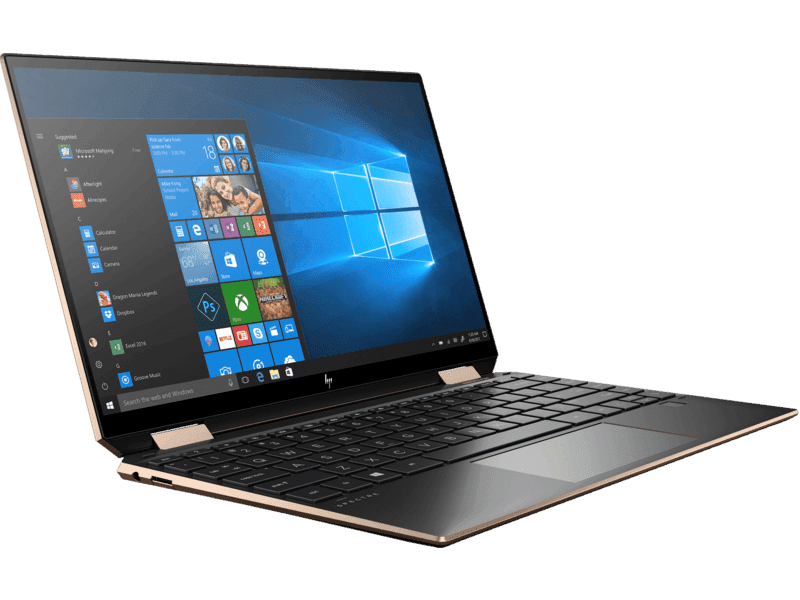 Many employees are given laptops nowadays that they can lug home. What if yours is plain rubbish – a common occurrence for many corporate issues – but you are offered the option to log in to cloud-based services such as Office 365 on your own machine?
Well, then get a thin and light laptop that you can use at home as well. The HP Spectre x360 x13 is one option that has been impressive since its launch here early this year.
Slim and svelte, it slips into most bags easily while providing a decent 13-inch screen for work on e-mail or Powerpoint, for example. It's also a convertible, so you can flip the screen around to get into tablet mode and scribble notes with the included stylus.
Plus, the HP laptop uses the latest Intel 10th-gen Core processor and Iris Plus graphics chip, which boost performance beyond last year's older models (read our review).
Logitech MX Anywhere 2s mouse (S$129)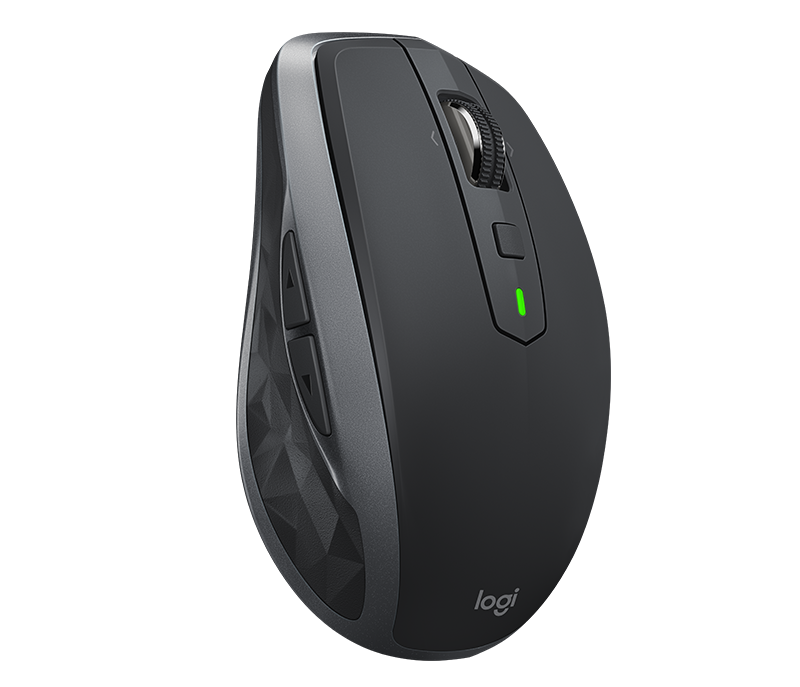 A great laptop needs an equally capable mouse. Few are as good as the Logitech MX Anywhere 2s when it comes to convenience, portability and performance.
First, the 4,000dpi sensor tracks on just about any surface, including even glass, so your dining table can double up as a work space in the day. Plus its compact yet ergonomic shape makes for hours of comfortable usage on the go.
Yes, you can use your laptop's touchpad, but a mouse is easier if you need to switch between windows or drag and drop items.
As a travel companion at home or on the go, the MX Anywhere 2s lives up to its name as a mouse you'd bring along anywhere.
It also charges up quickly with a USB cable – three minutes for a day's usage – so it's versatile as well.
Dell P2421D monitor (S$369)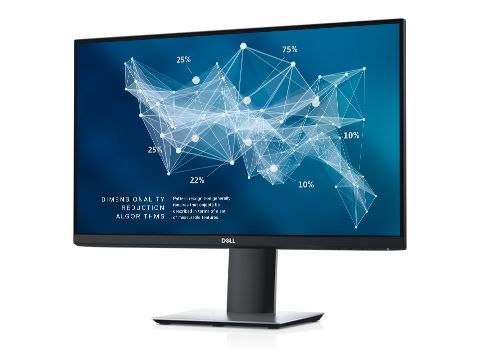 One of the biggest productivity killers is the need to keep switching between apps or windows on a laptop's small screen. A larger PC monitor lets you multitask better, say, by comparing two documents side by side.
How big should it be? Well, it all depends on the space and budget you have. However, 24 inches are a sweet spot now. On such a monitor, two windows can easily go side by side.
Dell's P2412D monitor is one that offers 2,560 x 1,440 resolution, a reasonably sharp option. It is a good balance between the Full HD (1,920 x 1,080) options that can be a little blurry and the sharp but expensive 4K displays out there.
Why Dell? Well, many of these monitors are made for work, not movies. So, you get helpful options like USB ports for hooking up accessories and an anti-glare coating to reduce eye strain. Plus, there's a three-year exchange service and panel guarantee.
Samsung Wireless Charger Duo Pad (S$148)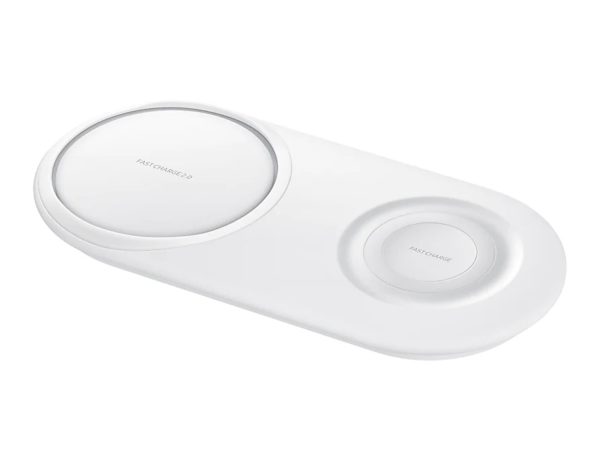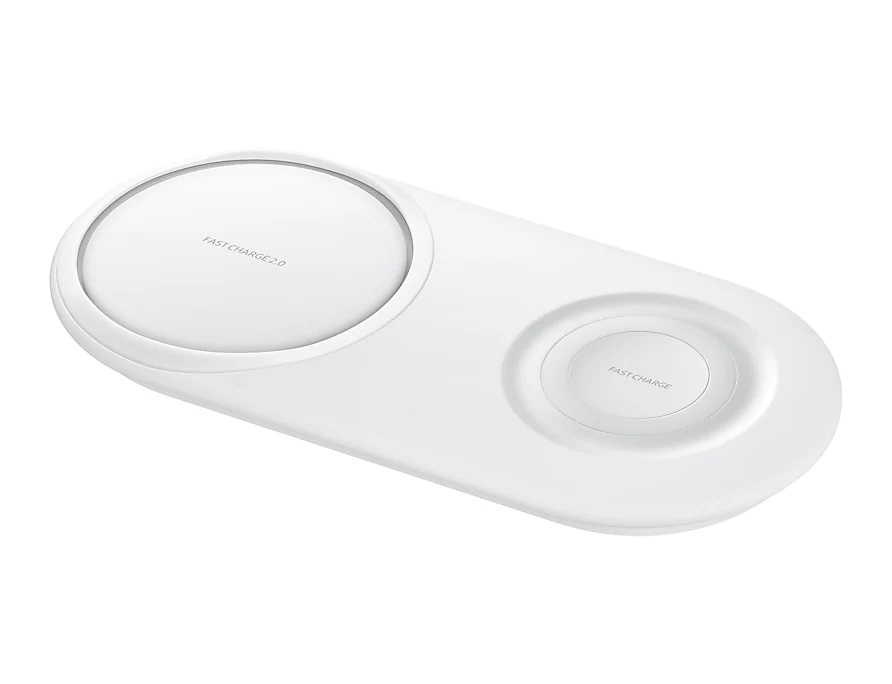 If your phone is your main work machine, then consider getting a wireless charger. This keeps things juiced up, while keeping free of wires so you can pick up the phone easily.
There are many options in the market but Samsung's dual-pad charger comes to mind because it lets you wirelessly power up not just one but two gadgets at one go.
One of the pads gives you Samsung's Fast Charge 2.0 capability, which means more than 10 watts to quickly juice up the latest Samsung phones, such as the Galaxy Note 10 and Note 10+.
The other pad can be used to power up, say, a smart watch or a second phone at the usual Qi-compatible wattage, whichever is the maximum that your phone or watch supports.
If you have WhatsApp linked to your PC and a wireless Bluetooth earpiece connected to your phone, you may not even need to fiddle with your phone too much throughout a work day.
Working from home made easy
For many, working from home is a new experience that comes with a number of technical challenges, from spotty Wi-Fi at home to uncooperative devices.
However, getting the right gadgets in place will help make this temporary arrangement more bearable and hopefully even better than in an office.
After all, if people can get work done from home, why should everyone get stuck in the rush-hour commute all the time? The mindset change could start with getting the right gadgets in place for remote working.