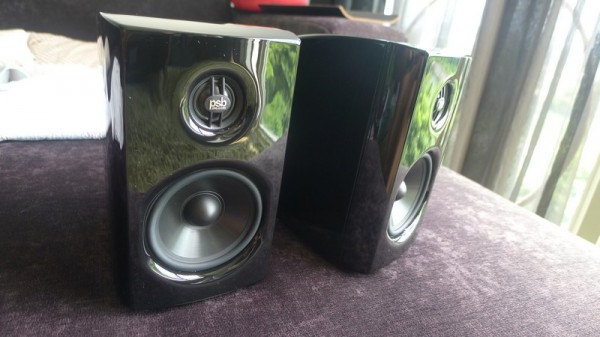 Walk into a lifestyle gadget store these days and you'd see all manners of fancy-looking speakers, mostly sounding ridiculously bad despite asking for a good few hundred bucks from you.
The PSB Alpha PS1 isn't one of them. As powered "PC speakers" go, these glossy black satellites are truly worth placing on your desk, and even to be used in a small bedroom.
The good news is, they come with the ease of use that many "digital" users demand these days. The built-in amplifier means you can plug in any source, from your PC to iPhone, and simply press play.
To hook things up, there's a pair of RCA jacks at the back, as well as a stereo 3.5mm jack. Also handy is a USB port, which lets you power up your MP3 player when playing back music.
Sure, the PSB Alpha PS1 isn't as fancy as a branded iPod dock or a pretty one-piece wireless speaker. In fact, the PSB speakers are rather old-style in that you'd have to hook up a cable between the two speakers, place them as two separate pieces on a desk or a pair of stands.
But listen to the sound, and you'll be impressed. Compared to most of what you'd find in a lifestyle store, the Alpha PS1 stands head and shoulders above with its superior sound quality.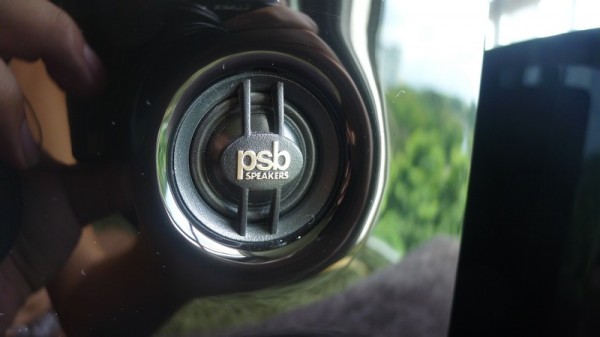 First, the control is much, much better than most such lifestyle speakers. There is zero effort or strain in the delivery unless you pump up the volume to way-too-loud levels.
As a pair of small speakers, the imaging is perhaps not the best you can expect, especially if you are picky. There is, after all, a limit to how much the small speakers can, well, move, to generate a large sound field that is realistic and precise.
What the Alpha PS1 does impress in is its clear separation of various instruments in a track. If various percussion pieces are playing at the same time, they don't sound lumped together messily. There's also a fair amount of detail in the sound, certainly much better than what you'd get from most other lifestyle speakers.
Vocals come through naturally, as they should, in many tracks, such as those on Venissa Santi's Bienvenida and Tanya Chua's acoustic My Space album. There is none of that raw edginess that lesser systems often produce in the name of detail.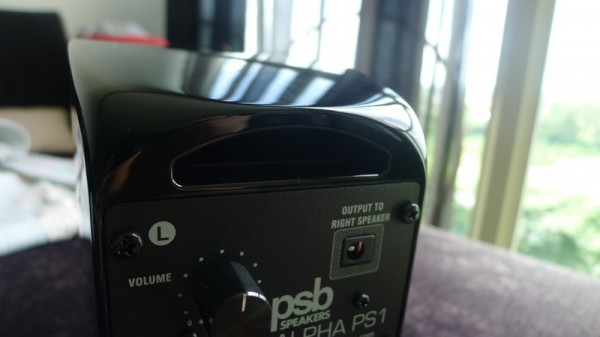 Indeed, the PSB Alpha PS1 sounds neutral, which is a good thing. It lets you hear a recording as it should sound, instead of colouring the sound with the speaker maker's "interpretation" of how something should sound.
Happily, I was listening to the speakers not so much on a desktop, but in my small bedroom as well. My wife had heard a Bose Wave system I had tested before, and she too said instantly that the PSB speakers were superior.
And I was using nothing but my Google Nexus 10 tablet as a source. It was playing lossless 24/96 and 16/44.1 FLAC tracks using the PowerAmp app. I'm quite sure a better source, say, a Logitech Squeezebox player with a great digital-to-analog converter (DAC) would bring a bigger smile to my face.
What's the magic behind the sound? Well, there's none, actually. The Alpha PS1 is just a pair of well-made speakers, based on proven designs.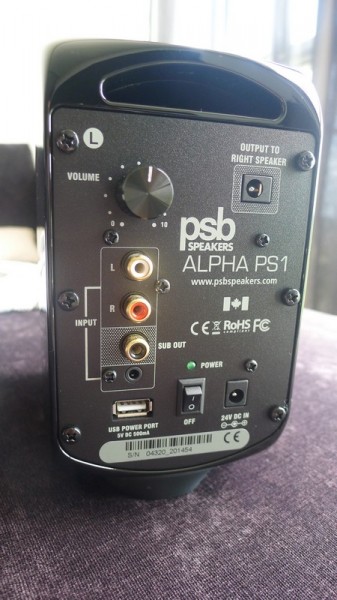 Instead of cutting corners for a bit of styling, the folks at PSB decided to make a proper speaker, with a two-way design that includes a 70mm metalised polypropylene cone woofer to produce the low-end sounds and a 20mm aluminium dome tweeter for the highs.
Of course, included too is the 2 x 20-watt power amplifier, which provides enough juice to drive the speakers. There's also a rear-vented port, which I'd suggest you move away from the wall if you find that there's too much bass.
That's actually something to take note of. Small speakers such as the Alpha PS1 may not always be able to produce the earth-shaking yet precise bass that you want for, say, rock pieces. Yet, amazingly, PSB has included a port for plugging in a separate subwoofer, if you're really picky about that.
For US$299, the Alpha PS1 is a great choice as desktop speakers for your PC or Mac. Actually, scratch that, they are good enough for a small bedroom as well. Rarely do you find such great-sounding speakers that cost so reasonably.
If you are looking for a pair of easy-to-set-up speakers to hook up your phone, tablet or computer, the Alpha PS1 has to be on your list of potential buys.