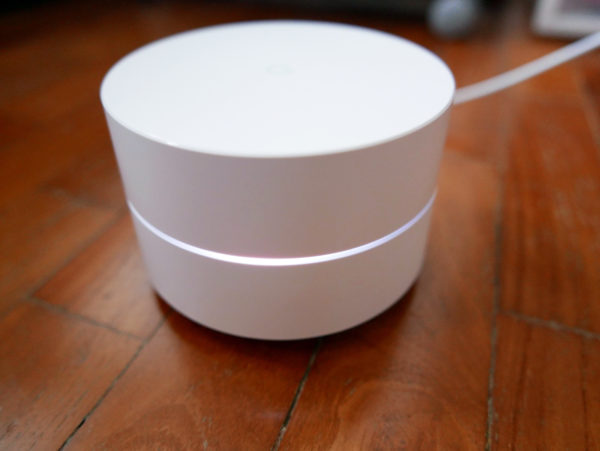 Many Wi-Fi networking kits claim to be easy to install. A few minutes into Google Wifi and you know for sure this isn't an empty boast by the Internet giant.
The mesh networking kit is easy to set up, fast to get started in and a breeze to use, even for newbies. For folks who want whole-home coverage, it is probably as friendly as such mesh Wi-Fi kits come.
Okay, let's step back a little to talk about mesh Wi-Fi. Essentially, you take a few wireless nodes and place them around your home to have each of them hook up for the fastest speeds and best coverage.
Instead of using a repeater, all the nodes work in a mesh, rather than just rebroadcasting a signal. They also let you roam seamlessly from one node to another as you walk through your home.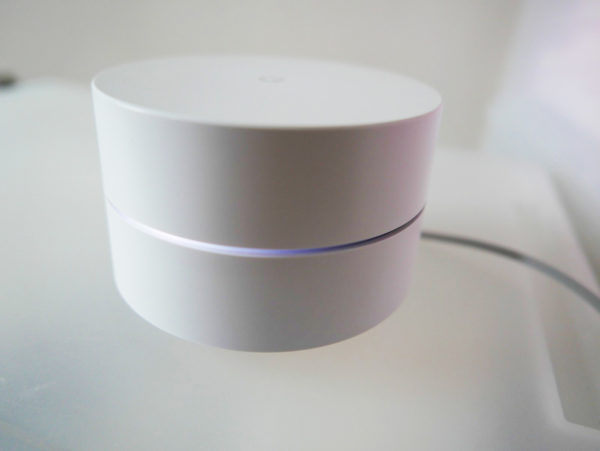 Google isn't the first to deliver this technology in Singapore. Linksys' Velop offered a similar kit months ago. However, there's a world of difference in terms of ease of use with the Google Wifi kit I just tested this week.
For me, the ease of use impressed me with the first node I set up. All I had to do was connect it to my modem and power it up. Then, with the Google Wifi app on my smartphone, I just have to look for it wirelessly and scan a QR code on the node.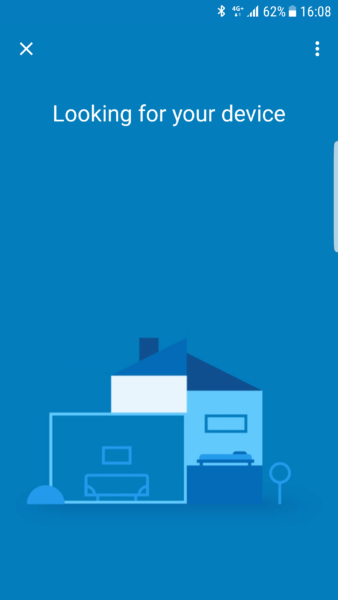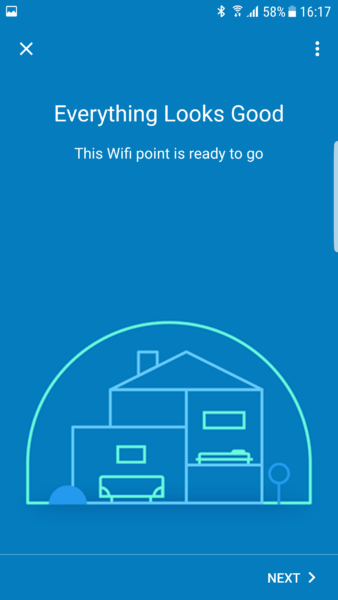 No typing in of passwords or jumping through hoops here, like what I faced with Linksys' setup. The Google interface is fast and doesn't seem to rely on a flaky Bluetooth connection to get started. I got each node set up in no more than a few minutes.
The thing that took the longest was downloading the latest software update on the nodes. Even that was a relatively short five minutes. All in, it took me about half an hour or so to get online with all three nodes at home.
A quick test connection to Google's own servers shows that I was getting decent speeds to the main node – more than 800Mbps over a 1Gbps M1 fibre broadband connection.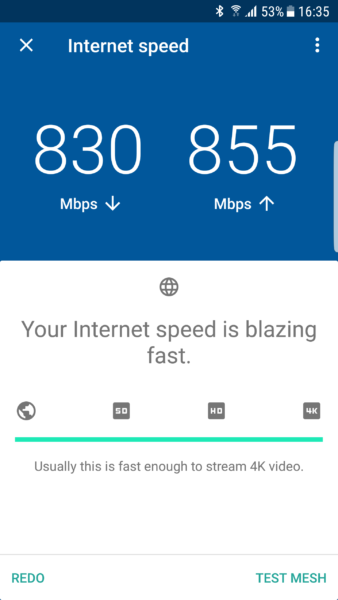 Wireless performance is respectable too. It helps that each node is powered by Wireless AC1200 2 x 2 technology. Though not as directly powerful as the Wireless AC1900 on "spider-like" routers with huge antennas , Google Wifi's mesh coverage could mean better speeds at places that may once be unreachable or suffer from poor connection.
What about actual download speeds? I grabbed a large file from 3DMark.com, which is cached in Singapore by service provider Akamai, and my three-year-old Sony Vaio laptop got it over in decent time.

At the main node, I got a speed of 25.4MB per second, or 203.2Mbps. That's nothing compared to the 75MB per second or 600Mbps I could get over wired Ethernet at home, but that's the trade-off to get connected with devices, such as laptops, that may not have a wired port.
I have to warn that mesh Wi-Fi kits like Google's aren't miracle solutions. At the worst connected node of the three – one behind a couple of walls from the second node and a small bomb shelter away from the main node – I got much lower speeds of just 7MB per second (56Mbps) for the same file.

Fortunately, that wouldn't be as big an issue if I were just surfing the Web instead of downloading huge files often. So, it really depends on what you do with your home Wi-Fi. It helps to have expectations in check.
To be fair to Google, it did caution that this particular node wasn't in the best of places when I got things going. There are always factors beyond your control, from your home layout to the availability of power sockets.
The good news is that I could seamlessly and quickly switch between nodes while downloading a file. I did so as I walked around my apartment, which has a size of 1,249 square feet that is typical of many 10-plus-year-old five-room flats or three-bedroom condos in Singapore.
If I hadn't checked the speeds, I won't have known I was connecting via different wireless nodes. I was on the same Wi-Fi network, after all, and the connection was seamless. Roaming was a breeze.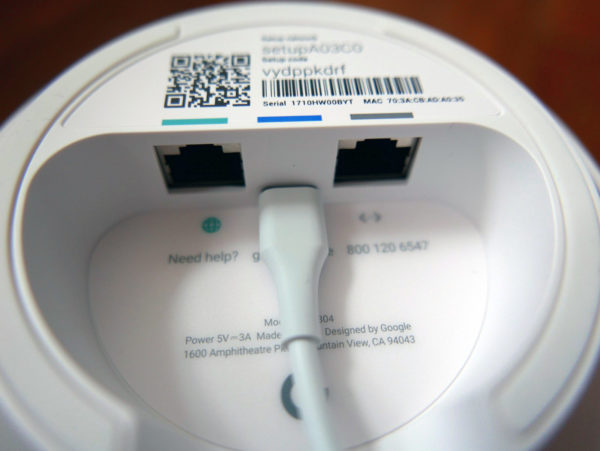 Do note that each Google Wifi node has two Ethernet ports. The first node acts as a router but can connect via a wired connection to other nodes. If your home is wired up, I'd suggest using this setup instead of an all-wireless one.
Besides the basic connection, the Google Wifi app also lets you select certain devices, say, a tablet used by the kids, to be disconnected. This family mode will be useful for those who want to control how long their children spend online.
Having everything controlled on an app has its pros and cons, of course. In terms of ease of use, Google's app has one of the friendliest interfaces I've seen.
You do lose some of the fine-grain control you get from a full-fledged interface accessible over a Web browser. For folks used to tinkering with their networking gear, this may be a downer.
Still, there's no diminishing the appeal of Google Wifi. Besides being user-friendly, it is also deco-friendly. Small and unobtrusive with a single light showing it's in operation, it fits nicely into any corner of the house.
In Singapore, Google has taken the unusual route of making its mesh networking kit exclusive to StarHub users, instead of selling it online like in other countries.
So, if you're on StarHub's fibre plans, you can pay S$15 a month more to get a three-pack Google Wifi starter kit. Over two years, that works out to be S$360, close to what you'd pay if you bought one from the United States over Amazon. Either way, it's a better deal than Linksys' Velop, which costs more than twice as much.
If you don't have your home wired up or if you have Wi-Fi as the main way to go online at home, then Google Wifi should be top on your list for mesh networking kits.
Easy to use, good looking and fuss-free, it's the best example yet of how to do mesh Wi-Fi at home. Now, if only it comes in black too.