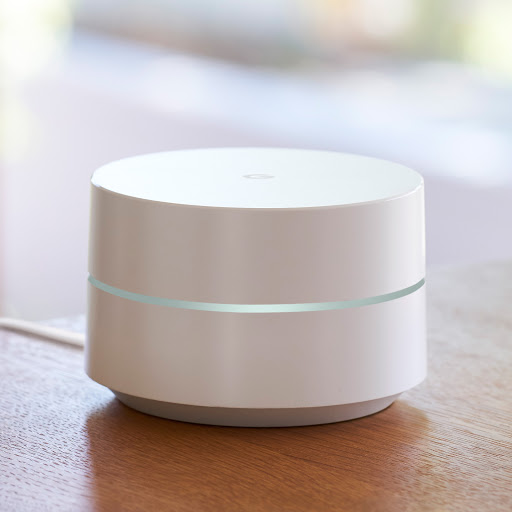 Google Wifi, the much-hyped mesh networking kit developed by the online giant, is coming to Singapore with the promise of dramatically improving wireless connections in the country's densely packed high-rise apartments. 
Like other similar mesh networking kits, such as Linksys' Velop, Google's wireless gear aims to connect up the "blind spots" in a home with small multiple nodes around the place instead of the single wireless router commonly stuck in the living room now.
What differentiates it from others, according to Google executives at a launch in Singapore on Monday, is that its software is easier to use. Plus, it will have regular security updates automatically installed once every six weeks, company executives told reporters.
The bad news is that Google Wifi is only being sold to StarHub subscribers in Singapore. When they sign up for a fibre broadband or Hubbing all-in-one plan, they can add a three-pack Google Wifi bundle for S$15 a month.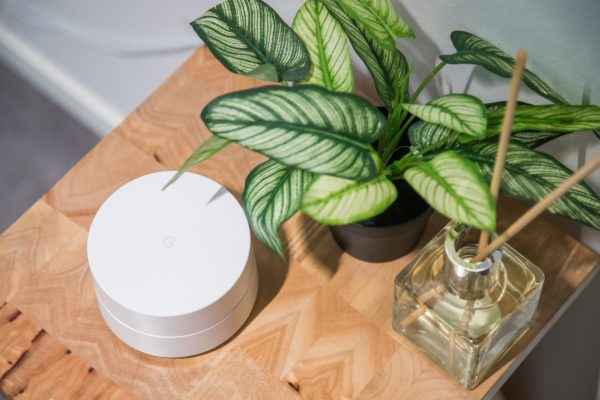 Singtel, M1 and MyRepublic users are out of luck right now, as the exclusive deal with StarHub essentially locks them out of the Google hardware, unless they ship the kits from overseas sellers.
This is a departure from other previous Google Wifi launches in almost 30 countries worldwide, where users can simply order online from Google. In Asia-Pacific, if you are in Australia, Hong Kong, India, Japan, South Korea, New Zealand or Taiwan, you can go to the Google Web store and buy direct.
Asked why Singapore was different, Google would not say. Martin Geh, its managing director for Asia-Pacific hardware partnerships could only tell reporters to "give StarHub a try", declining to say when or if the exclusive deal with StarHub would end.
It's certainly good news for StarHub subscribers, since the telecom operator would provide setup at a customer's home. If they have a large home, perhaps larger than the 2,700 square feet that a three-pack Google Wifi covers, then they can buy additional nodes for S$199 each.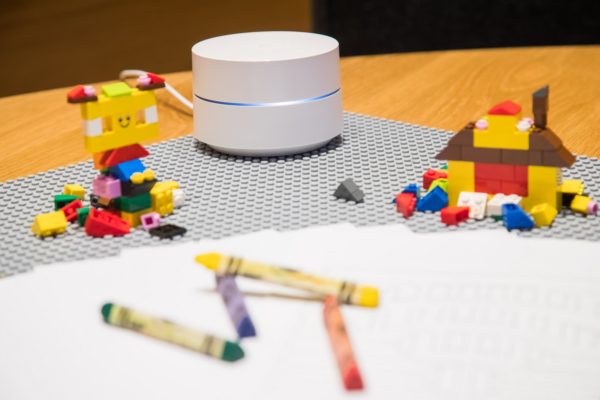 Each node has a Wireless AC1200 2×2 radio that promises to hook up efficiently to the next node in the home to blanket the place with Wi-Fi signals. Working in a mesh, each node helps to enhance wireless speeds as well.
Looks matter too. Not much bigger than a water mug, a node can be placed on table tops at home and even mounted on walls without drawing attention. This is unlike a more powerful router with multiple antennas sticking out.
Singtel had started the ball rolling in Singapore back in 2015 by testing mesh networking technology from a company called AirTies. It later launched a service for users at S$10 a month, and now offers Linksys' Velop for S$30 a month as well.
Not to lose out, M1 bundles Asus and Linksys mesh networking kits for an additional S$16 or S$21 a month with its S$39 1Gbps fibre broadband deal. In a competitive market, prices are being matched.
StarHub, however, may have the added bonus of Google Wifi, which brings the online giant's brand with its hardware. It also promises support for those pulling their hair out with poor Wi-Fi at home.
However, if you prefer the DIY route, or don't fancy StarHub, then there's always Amazon or Lazada to ship kits from overseas. A three-pack kit costs US$264 (S$357) on Amazon, which works out to be close to the S$360 you'd be paying StarHub over 24 months.