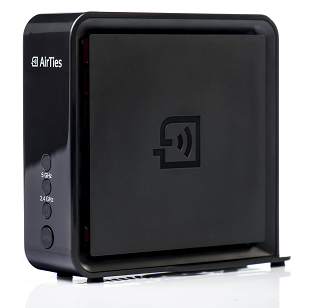 Despite broadband speeds of 1Gbps becoming common in Singapore homes of late, there's a familiar problem holding back many users – poor Wi-Fi connectivity.
Fire up a laptop or tablet and it's clear from the list of Wi-Fi networks available that everyone in the neighbourhood is trying to grab a slice of the congested airwaves. The result – everyone's slowed down.
Even if you have few neighbours to contend with, your own devices could cause a poor connection too. The tablet or phone that has the weakest link will keep pinging the router to seek out a connection, thus slowing down other users who may be sitting just next to the router itself.
The solution could come in the form of Wi-Fi Mesh technology. A version of of what's often used outdoors is now being made for indoor use, especially in built-up areas like Singapore.
Singtel and its technology partner AirTies recently said they were testing the technology in Singapore. It is expected to go commercial next month, according to a Singtel statement in April.
With it, users can hook up wirelessly to watch HD videos smoothly while also playing games with low latency connections.
The idea is to put up a mesh network in your home that can find the shortest route for each device, rather than take the long distance – and often poor – link to the router itself.
This means putting a few access points at home, say, in each room, so each device has a solid connection. Unlike regular repeaters, each access point working in this mesh network will find the shortest route and "hand over" a device to another access point if it goes out of range.
At a demo at the CommunicAsia show earlier this month, AirTies executives showed Techgoondu how a laptop automatically switched from connecting to one access point to another when the user moved to another room.
From its own tests, the company claims as much as ten-fold increases in actual throughput at home, with a three-fold jump the more likely.
The technology also offers lower latency than regular routers that have to go past thick walls to reach users, said chief executive officer Philippe Alcaras in an interview earlier this month.
Plus, there is auto channel hopping, which means users can avoid the already congested channels in open Wi-Fi frequency bands used by neighbours, he added.
For users here, the proof, of course, can only be seen in real tests inside real Singapore apartments. It will be interesting to see results from Singtel's trial.
In April, it had said that users could use the Wi-Fi Mesh technology to watch Singtel's high-definition TV programmes on various devices at home.
In the past, users had to depend on powerline technology, for example, to extend the TV connection from the living room to the bedroom.