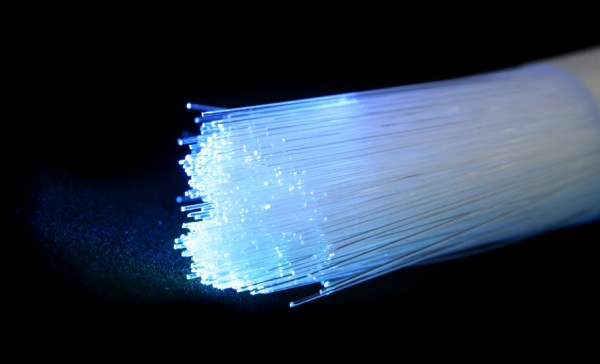 M1 slashed the price of its 1Gbps broadband service yesterday to just S$49 a month, setting the scene for further cuts from rival telecom operators that could make the mind-bogglingly fast speeds commonplace in Singapore homes.
The third largest telco here responded with an improved offer after upstart rival MyRepublic shocked the market with a S$49.99 offer for its 1Gbps plans in January this year.
Many users would not be able to enjoy a maximum of 1Gbps because all but the most high-end home routers often do not support that high a speed despite their specs on paper.
At the same time, users will have to find several high-speed links, say, from game download sites such as Electronic Arts or fast BitTorrent peers to even get close to maxing out the 1Gbps link.
However, with prices tumbling, many may yet jump on the bandwagon even if they don't or can't use all that bandwidth. At S$49 a month, the new M1 offer is just S$10 more than its 300Mbps service at S$39 a month.
This leaves the two big boys – SingTel and StarHub – to rethink their prices. SingTel had just rolled out an improved S$69.90-a-month offer for 1Gbps last month while StarHub has stopped selling its 1Gbps service at the previous price of S$395.90 a month.
That outdated price is an indication of how much things have changed this year. While telcos had fought to keep prices low at a threshold of about S$39 in the past two years and raised speeds from 100Mbps to 300Mbps lately, the battle for these new 1Gbps plans marks another key development in Singapore's telecom market.
Since the launch of fibre broadband services in 2010, competition has heated up several notches with better deals offered each time. Now, for once, users may have to find a new use for the amount of bandwidth available at home.
One is to run servers and share files with fellow users. Making this easier, M1 offers static IP addresses for its new 1Gbps plan. With that kind of speed, it is also easy to back up data from the office to your home.
Why have telcos suddenly opened the floodgates? In truth, the nationwide fibre broadband network has always been designed for 1Gbps and faster, unlike with older technologies such as ADSL (asymmetric digital subscriber line) and cable modem services, which were the only options less than five years ago.
Unlike before, telcos do not have to carefully apportion parts of a network. Yes, they still have to increase the capacity in terms of networking equipment. But with fibre broadband networks able to support much faster speeds, it's a matter of maximising the technology rather than holding users back (read our commentary).
Of course, bandwidth is just one factor in determining how good a broadband experience is. Latency matters too, especially in online games. As do the actual connections that reach telco makes to the online destinations you visit often (see our guide on checking your broadband speeds).
Let us know what your experience is hooking up to a 1Gbps link at home.