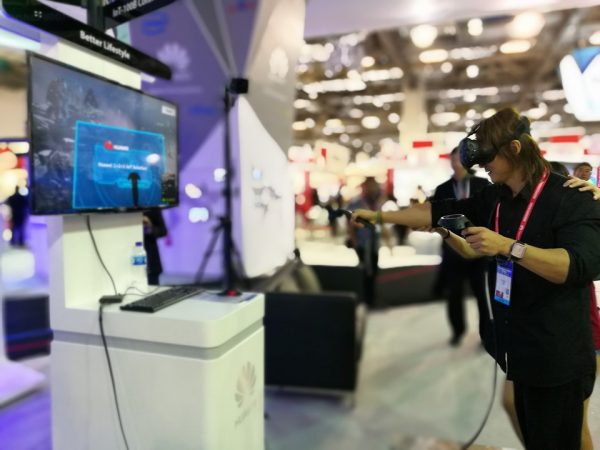 Speaking to me during an interview this week at CommunicAsia, a Wi-Fi equipment vendor kept being interrupted by messages on his phone.
"One moment, I'm sorry," he'd say each time. "It's a really big customer and I have to reply to their CTO (chief technology officer)," he'd apologise.
It's a good thing, said Laurent Chivallier, vice president for business development at AirTies, for him to be speaking to CTOs because they care about the customer experience and want to make sure things work well.
His company now supplies Wi-Fi mesh gear for Singtel broadband customers to better hook up wirelessly at home. This week, the equipment was launched to attract users who have been frustrated with Wi-Fi issues at home.
Besides dealing with the procurement department, Chivallier says he now works more closely than before with the technical folks in a telco.
The story is one that's repeated on the showfloors and meeting rooms at this week's CommunicAsia trade show. Rolling out new services this year, telcos are seeking to build up their capabilities swiftly and to more thoroughly test out technologies before delivering them to customers.
It's not that they didn't care to test before, but now, with the emphasis on the customer experience and journey in a digital economy, telcos are realising the technical nitty-gritties are not something they can just leave to a trusted vendor.
A poor experience, possibly due to a vendor's fault, could blow up in the face of a telco using the technology or service. Feedback from customers today is not only instantaneous – it more often makes or breaks a service than before.
Just ask Singtel how it had to recover from the fiasco of its social media vendor caught bad-mouthing rivals in an online campaign last year.
After years of believing the idea that the Earth is flat and technology no longer provides the cutting edge, telcos have had to turn to engineering once again as a differentiator in a tough market.
In Singapore, the likely entrance of a fourth telco has spurred the three incumbents to fight hard for the consumer dollar.
Cutting prices is one way, but the experience has to improve as well. No longer can sleek marketing campaigns paint over actual performance.
Each month, an app that Singapore users install on their smartphones sends real-world network performance data to the government regulator, which compiles the information for all to see.
Who's been good, who's been bad in running their mobile networks is clear. There's no hiding if you have had many intermittent outages throughout a month.
At the same time, the regulator here has been pushing for tougher standards. This week, the Infocomm Development Authority (IDA) said it would require telcos to cover 99 per cent of outdoor areas with 4G signals by 2017, up from the 95 per cent this year.
This forces telcos to focus on engineering once again as a core business operation. This is what's needed now, despite talk of all the fancy stuff that are to be run on these networks.
To offer a smart home service, telcos have to ensure that the connectivity to customers' premises is top-notch. They have to find new ways to remotely help customers troubleshoot a smart lamp that doesn't turn on, for example.
Nitty gritty stuff, yes. It's an example of an issue that cannot be solved unless you put some engineering behind it.
Then there is the idea of using all that customer data to better up-sell or improve services. It's now new, but you can do new things now, for example, in better understanding specifically where customers use their mobile data most often (at train stations, for example).
You can improve network deployment, and thus user experience, by figuring out the prime spots where congestion often occurs. And you can customise a timely sales pitch, say, for a bandwidth upgrade, when a user is near his monthly data limit.
All these digital experiences can be improved only if a network is well-engineered. A telco can be a lot closer to a customer now because it is more than a dumb pipe, but it first has to get that pipe working well.
For all the worry that OTT or over-the-top content players such as Netflix are eating their lunch, telcos are discovering that their networks are still a top priority to get right when meeting customer expectations.
And despite the argument, fashionable in previous years, that technology doesn't matter anymore, the opposite is true. More than before, it is integral to operations, from marketing to customer service.
Without keeping an eye on the network, or focusing on engineering, a telco could find itself lagging in a competitive market in no time. And unlike before, there's nowhere to hide this time.