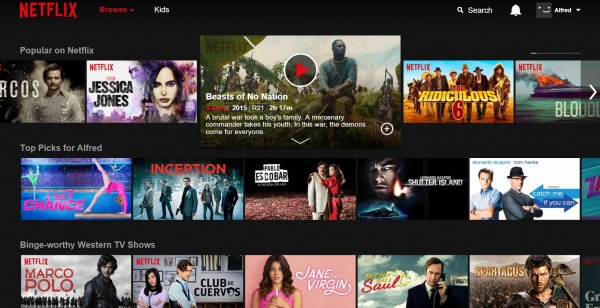 The much-awaited Netflix service is finally out in Singapore now, as part of an aggressive worldwide expansion of the video streaming offering to 130 new markets.
Many viewers here woke up this morning to the news from the United States, where chief executive Reed Hastings proclaimed a "global TV network" that reaches out to most major markets except noticeably in China.
In Singapore, the service will cost from S$10.98 for a basic offering that lets you watch a standard definition (SD) video stream on a single device.
Upgrading to a S$13.98-a-month plan, you get high definition (HD) streaming, plus the ability to view on two screens simultaneously. The highest-end plan – at S$16.98 a month – provides Ultra HD or 4K streaming for shows that support the sharper format and lets four users view at the same time.
As in the United States, where the service made its name first as a mail-order DVD service, Netflix the streaming service can be viewed on computers, tablets, smartphones, game consoles and smart TVs.
For Singapore viewers, what will disappoint is that the blockbuster House of Cards series does not seem to be on the lineup. Earlier reports had hinted at this, but today's launch confirms the different "curated" catalog here.
So, if you have been connected to the US version of Netflix via a virtual private networking (VPN) link, you may not want to cut that off immediately.
What you can watch here in Singapore are other popular Netflix shows such as Narcos, Daredevil and Orange is the New Black. So, there are still lots of good reasons to start the binge watching.
What do you think of the Netflix lineup in Singapore? Share with us in the comments!