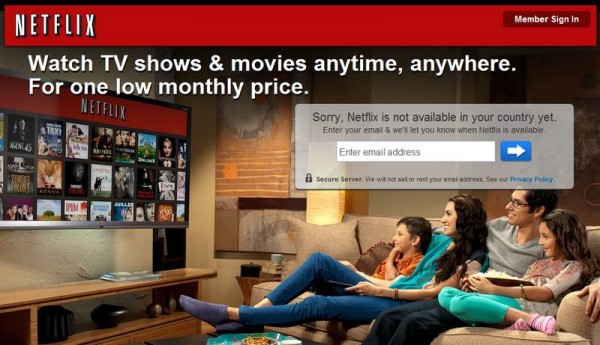 If you have ever wondered why it usually costs nothing to send an e-mail but so much more to make a phone call while overseas, you will have found that the cost has nothing to do with the distance or effort required to deliver things.
Rather, it's the different charging models that have been developed – and kept – over the years by powerful companies, like telecom operators which own the wires underneath the ground and sea. Fortunately, of late, so-called over-the-top services like Skype, which use the Internet to bypass these expensive business models, have come to spoil the market.
In the pay-TV arena, the same is happening. Well, at least in the United States, where services such as Netflix and Hulu are offering thousands of movies and TV shows to viewers for a flat under-US$10 monthly fee. That has made many couch potatoes there "cut the cord" to their pay-TV operators.
Increasingly, many broadband users in Singapore are also hooking up to these services even though they are only available to folks in the US. It's simple: you just trick them into believing that you're in the US.
I'm not going to spend too much time going through the steps, since this has been written about quite extensively. I'll go through some of the obstacles I faced while setting up Netflix myself over the weekend.
1. Get a VPN provider 
Virtual private networking (VPN) is used by corporations to encrypt their data and send it through a secure "tunnel" over the public Internet to, say, an office in another country.
What it does for consumers is that it lets them hook up with a server, say, in the US securely so your computer appears to be part of that network instead of here in Singapore.
Once this is set up, other computers on the Net generally see you as a computer with an US Internet address. That is enough for many service providers in the US, like Netflix, to assume you are logging in from the US and offer you their services. After all, you are paying for them and not getting a free ride.
There are dozens of VPN service providers you can sign up for a monthly fee that's under US$10. I chose a US$55-a-year subscription with StrongVPN, because of recommendations from friends. Plus, it had comprehensive setup guides for numerous devices, from PCs to Android phones.
I set this up on my Android tablets as well as my home threatre PC using VPN software that came with the operating systems (instructions here). I only log on to the VPN service when I want to access US services – sometimes I do want to go direct to Singapore servers for a faster connection.
Alternatively, I could also set up a VPN service on my router so that certain machines always get that access. Even easier, I could sign up for a VPN service from Viewqwest for just S$10 a month. If you are using a fibre service from them, that's what you want because it's optimised and easy to set up.
I'm on M1, however, so I've gone with a third party VPN service provider. In the past 24 hours since I got it running, I must say StrongVPN seems to work pretty well.
2. Sign up for a US service
Once you have a US link, you can head on to Netflix, for example, to sign up. No longer will it tell you that the service is not available in your country. It thinks you're in the US!
I tried signing up with Netflix using my PayPal account but somehow was told it could not be processed. Strangely, I signed up with my Singapore credit card and got hooked up – after I keyed in a US zipcode. Erm, 90210?
It costs US$7.99 a month for unlimited viewings of movies such as Transformers: Dark of the Moon and TV shows such as Glee. Even 80s favourites like Airwolf – for those geeks my age – are easily accessible either from the browser (using Microsoft's Silverlight technology) or via an add-on with Windows Media Center.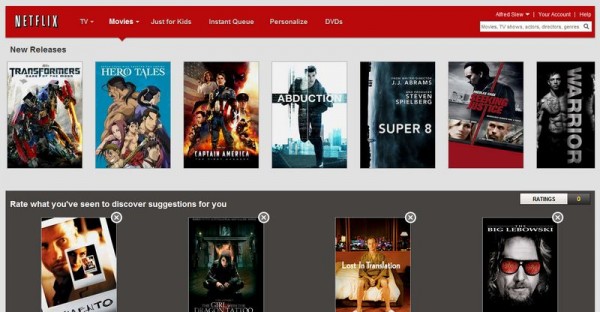 I understand that Netflix doesn't have many of the latest TV shows. For those, Hulu might be your ticket. It's said to have a smaller library, but a more updated one since it's backed by the networks in the US such as ABC. That's another US$7.99 a month.
So far, that's a subscription cost of US$7.99 + US$7.99 = US$15.98, or S$19.49. Add the VPN service which comes up to less than US$5 (S$6) a month and the total cost is still under S$30. That's for tens of thousands of shows.
In comparison, StarHub charges almost S$15 for a Hubstation HD that records your HD programmes and another S$8 for each HD group. Together that's S$23 before we talk about expensive add ons like HBO. I know what you're thinking – take that box back, cable operator.
3. Getting your devices to work
The good thing about Netflix and Hulu is that they work on a number of devices. To view on the big screen, you can stream stuff from your Playstation 3, Xbox, HTPC, a WDTV streaming device and even some Internet TVs.
For the small screen, there are Netflix apps for Android as well as iOS, so you're covered if you want to view a movie while lying in bed. One note here though – some Android tablets here won't be allowed to install the official Netflix app, because the Google Play store may have recognised your device as one tied to, say, SingTel or M1.
That was what happened to my Samsung Galaxy Tab 7.7, since it was recognised by Google as a "SingTel" Galaxy Tab. No issues, thanks to the good people at XDA Developers. Google it and you'll find an APK setup file that will install Netflix on your device nonetheless. I've tried the file from XDA Developers and it works. (A note here: always beware of what you're installing – get it from reputable sources.)
For a Nexus 7 I bought in the US, however, there is no issue with getting an Netflix app to stream movies over. The same for my PCs.
Time to cut the cord?
I'd say I'm edging closer to returning that set-top box to StarHub. Since it lost the Barclays Premier League rights a few years ago, I've stripped down my subscription to the most basic, except with HD thrown in.
While the basic groups of programmes are not shabby, it's the cost of renting the gear that drives me nuts. I pay close to S$50 a month for what is essentially a basic HD subscription, thanks to these add-on costs. And if you want to watch a pay-per-view movie, it's another few bucks each time.
Once I signed up with Netflix yesterday, I've not turned on my cable box. I don't think I will much from now on. This is not just because of the buffet of programming that I can get now, but also the way I watch my shows. I decide when to watch a show, and how to watch it – after watching it on the TV, I can resume a show on my tablet easily.
From now, it's a test. If I don't view those cable channels very much more in the coming weeks, I'm going to cut the cable cord.
To be fair, this is not for everyone. There is still a genre of programming that the likes of Netflix and Hulu don't provide – live sports. One reason is because the shows are expensive; secondly, because of the resources required to make sure the stream is smooth.
Unfortunately, in Singapore, I still have to sign up for either a SingTel home phone line or a fibre service to catch the Barclays Premier League on TV. It's a ridiculous situation that the regulators have somehow let SingTel get away with.
Still, the good news is that the "red" operator has opened up its live football broadcasts to online viewers. It's not cheap at S$144 an entire year or S$8 a match, but at least the streaming option does away with box rentals and other costs of delivering the content to you.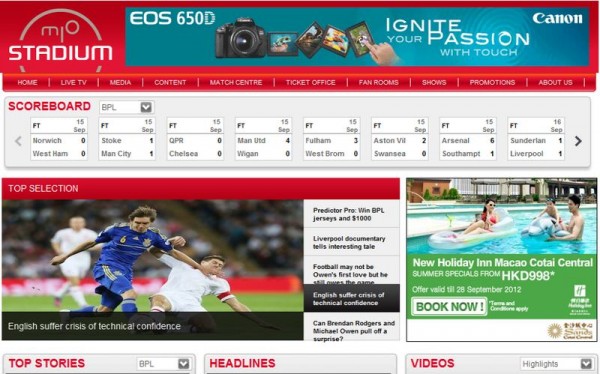 Change is hard. Content producers are still getting used to the idea of selling content direct to users everywhere in the world. Besides traditional middlemen like pay-TV operators, they are looking to new digital players such as Netflix and Hulu, not to mention Apple and its iTunes store, Amazon and even Google.
In the US, where much of the world's English video content is made, the change has already come fast. In Singapore, one solution for many avid couch potatoes for now is to sign up for a VPN service and hook up to these US services.
This is not to say that all pay-TV services will go away with the Internet. StarHub is experimenting with offering on-demand shows online, while SingTel has been selling season-long shows as an on-demand package, as well as US serials the day after they are screened there. There will still be users looking for these easier, but costlier options.
However, for couch potatoes who are a little more adventurous, a bit of effort setting up a VPN service will get them a lot more channels today. Thousands more, actually.