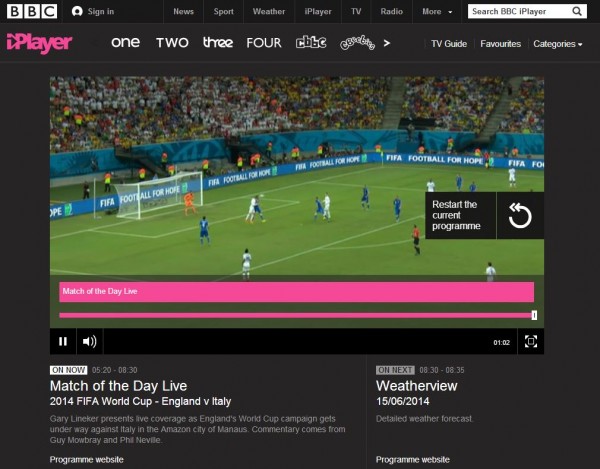 Didn't pay the S$112 to SingTel to watch the World Cup? Well, you can stream the matches online, and no, we're not talking about going to pirated streaming sites.
You can turn to UnoTelly, a service that lets users access online streaming of TV programmes in countries around the world (read our earlier review).
During the World Cup period, the service is free and lets you watch matches, such as the just-concluded England versus Italy clash, on free BBC or ITV channels in Britain.
Essentially, UnoTelly's DNS (domain name system) redirecting service lets you connect to these services as if you're in those countries where the streams are allowed.
The programmes were running very smooth and stable too, going by a quick test by Techgoondu early this morning. And UnoTelly works on devices other than your PC, so you can stream the programmes on your TV too.
How do you connect? Simply sign up for an account over at the UnoTelly World Cup page.
You'll have to change the IP address on your PC or game console, depending on what you want to use to stream the programme. Just remember to change it back when you're not watching the programmes.
Of course, if you're already using a virtual private networking (VPN) service, like StrongVPN or have a similar offering from your broadband provider, such as Viewqwest or MyRepublic, you'll already have been logging on seamlessly.
Is using such a service legal in Singapore? Well, the law appears to be still grey for now. Here's an earlier story in The Straits Times on such services here.