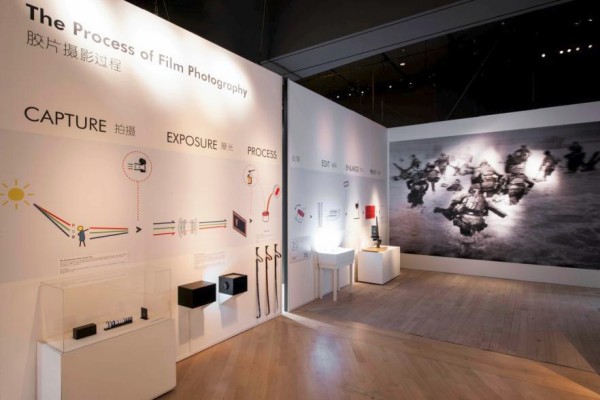 Few devices in the world blend art and science as well as the digital camera, so it's no surprise that an ongoing photography exhibition at the Marina Bay Sands ArtScience Museum – Outside In: A Magnum Photos Showcase – has been extended to March 17 with the addition of a new PhotoLab gallery.
The new gallery includes historic items such as the Kodak Brownie camera as well as the first camera to connect to a computer, the Apple Quicktake 100.
You'll be able to get some hands-on time with various hardware, such as a mini camera obscura, a photographer's lightbox, and negative film of different formats and sizes.
Enthusiasts should also check out the photography workshops, one of which gives you the chance to develop your own black-and-white photo montage in a darkroom. But these have limited spaces and require prior registration (see here for more info).
Of course, if you missed the main display before, it's definitely worth exploring. Outside In brings together a rare showcase of 143 works by lauded photographers Stuart Franklin, Mark Power and Jacob Aue Sobol, from the famous photography agency Magnum Photos.