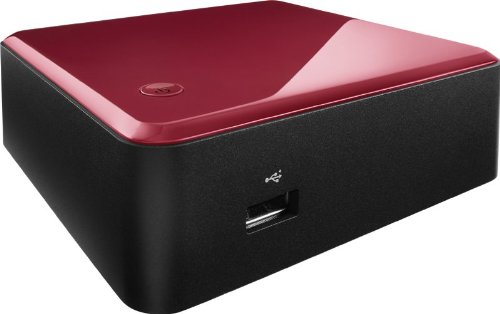 At the start of each new year, you inevitably hear about the end of the PC, if not the laptop, then surely, the desktop PC. After all, with all the focus on touch-based portable machines, who has time for that less sexy DIY PC you build with your own bare hands?
Well, fortunately, the desktop PC or the DIY PC isn't going away. True, it's not grabbing headlines like before, but for PC buffs, 2013 should bring interesting designs and more flexible uses of their much-loved machines.
CPUs are more powerful yet cooler and quieter, making a full-fledged living room PC truly possible now. Plus, with so many different designs, you'll be glad you are building your own PC rather than buying a cookie-cutter design.
Here's why 2013 looks interesting to the PC buff.

Small and quiet
Intel's recently-released NUC or Next Unit of Computing truly brings pocket-sized PCs to your living room, school or office. So far, the small machines you've seen often come with some compromises, such as low-power CPUs.
The NUC brings an Intel Core i3 CPU, good enough for everyday computing and to run Windows programs, along with useful ports like HDMI or Thunderbolt. With a 4.5-inch footprint and costing as low as US$300, it is a great base for building a home theatre PC or a basic machine for surfing the Web at home and in the office.
What you need to do is add RAM, a solid state drive and perhaps an external hard disk, and you're off with a basic PC. If you're a bit more fancy, you could build your own small PC, by using your own premium case, like an Akasa Euler Fanless model (above) as well.
Either way, there's no doubt that 2013 is going to be a year of small, quiet and possibly very cheap desktop PCs.
Tiny, powerful box
Of course, if you want power to go with a small box, there are lots of options as well. Whether this is a gaming PC for the living room or your bedroom, the next high-powered PC you build might just be a tiny but real powerful machine.
Fractal Design's Node 304 is a step in the right direction. Though sleek and compact, the case has enough space to swallow up high-power graphics cards. The quiet fans onboard also do a job of keeping things cool.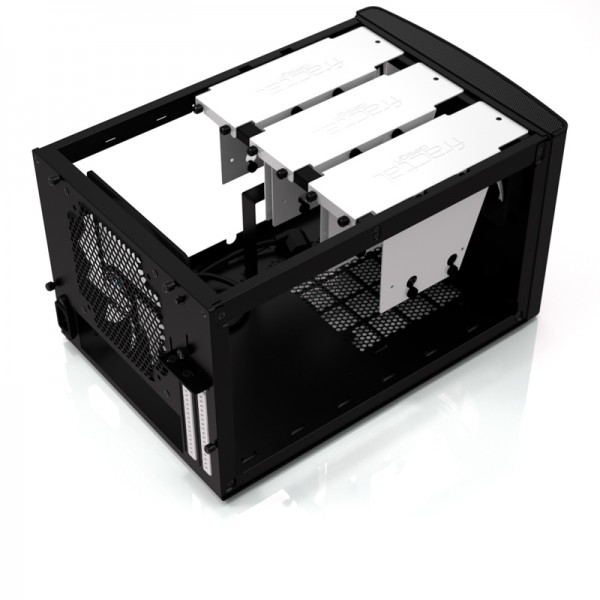 Still, the most important reason why such cases – and small PCs – can be so powerful now is that CPUs and graphics cards are getting cooler and quieter even as they ramp up performance.
It helps too that small ITX-based motherboards that fit into cases like the Node 304 are no longer overpriced as before, but becoming truly mainstream.
New designs
Even if you are not after small PCs, the new year brings a number of options in some rather unique case designs. For sure, you won't have to keep to the standard tower case that most DIY gaming PCs are built on. Coolermaster's HAF XB is case that should delight if you're looking to be different.
Like a regular small form factor (SFF) case, it is wide rather than tall, but it comes with all the works that you may (or may not) need. Think of two optical drive bays, external hard disk slots and loads of fans.
If you are after overkill, given today's quiet graphics cards, or want to simply max out the hardware, say, with multiple graphics cards, then okay, this is the kind of alternative design available out there.
In other words, even if you want to max things out, you don't have to stick to the traditional tower case.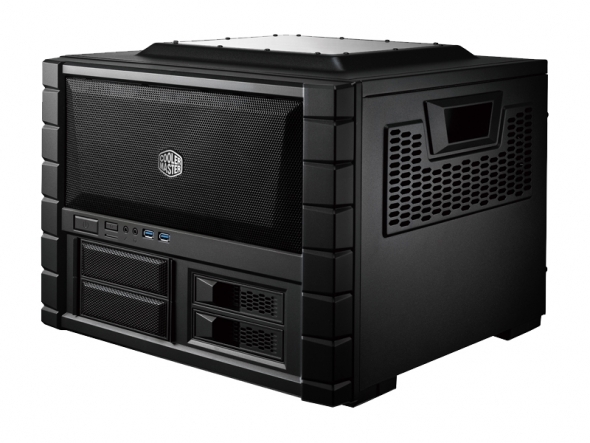 Living room PC
The most interesting development in 2013, thanks to all this thinking out of the box, so to speak, is the move to re-enter the living room. It might seem strange that, after Microsoft had tried previously with its Media Center PC software, followed by game consoles and media streaming devices and the likes of Apple TV, we are still talking about a PC for the living room.
Yet, the PC has never been as well-suited as now. The hardware now means you can build a powerful yet quiet and good-looking PC next to your hi-fi setup, and the software, for a change, looks interesting.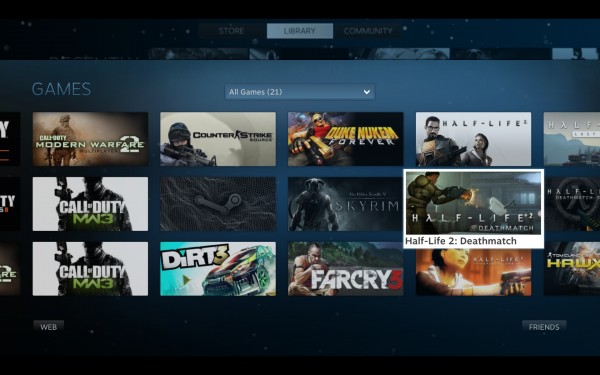 Valve has finally said it was to come up with a PC-based machine for the living room. This will help sell its catalog of games on its Steam service to users who would play them on the big screen rather than their smaller monitors.
Actually, if you can't wait for the hardware, you can already build your own PC and just run the Steam software in its Big Picture mode. This gives a friendly interface for the TV, letting you scroll through a library of games and launch them easily like on a game console.
Why should you bother with a PC when there are already consoles? Because PC games often look better, especially with the right hardware. And these days, they are also much cheaper, quieter and well-suited for the living room than ever before. Instead of being gone for good, 2013 looks like an interesting year for PC builders.