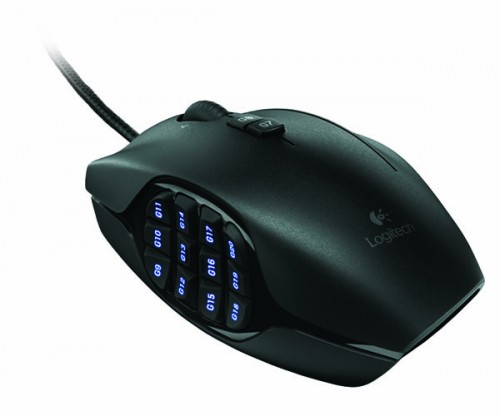 Logitech has become the latest mouse maker to plonk a small keypad on its new gaming mouse, following in the footsteps of Razer's Naga that is aimed at players of  role-playing games (RPGs).
The G600, released last week, comes with no fewer than 20 buttons, but your eyes are probably drawn to the dozen of them on the left side. These buttons, says Logitech, will give you easy access to the most used functions on games such as World of Warcraft, Star Wars: The Old Republic, Rift and Guild Wars 2.
Obviously, it's easy to have several actions bound to a single button, thus saving you precious time in casting a spell or hitting out in a deadly combo of attacks. But mouse makers like Logitech seem to be telling people to stop using so much of the keyboard and rely on the (increasingly large) mouse.
There's also a G-Shift button accessible by your ring finger, which lets you double what you want to do with a thumb button on the large keypad. So, yes, you can whack an opponent twice as fast.
Gamers can also expect the obligatory bling, with fully customisable lighting for the buttons. Like most mice on the market, the G600 is sculpted nicely for right-handed users, but lefties will have to look elsewhere for something as intuitive or convenient.
Costing S$99, the G600 will be in stores in Singapore in mid-July.