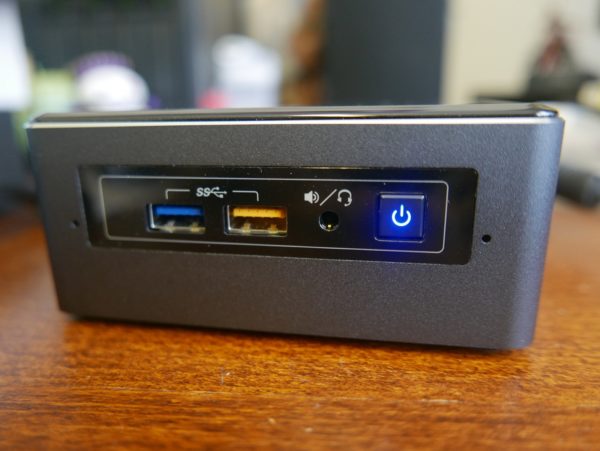 My first thought when I found that my father-in-law's iMac needed replacing was to buy a new machine.
A Dell or Asus all-in-one (AIO), since he runs Windows on his Mac, or perhaps a Mac mini, since the new iMac is a little expensive starting from about S$1,900.
In the end, he got a small and neat Intel NUC box, plus a Dell monitor, for about S$1,300.
Sure, not as sleek as a Mac. But for the money, I was surprised the DIY route today is still very attractive even for basic PCs "for surfing" and doing everyday stuff like Microsoft Office.
A regular desktop PC for that price could give you expandability but it would be bulky. A cheaper AIO can be had but it most likely would run on slow hard disks, which should be used for storage not as the main drive.
With falling prices today, much faster solid state drives (SSDs) should be the first item on your list, since they boost performance noticeably more than other components.
What about laptops? Well, the PC is not intended to be carried around at all and a larger monitor, keyboard and mouse provide better comfort at home. Comparing all the options, I'd say the best bang for buck in my case is back with DIY.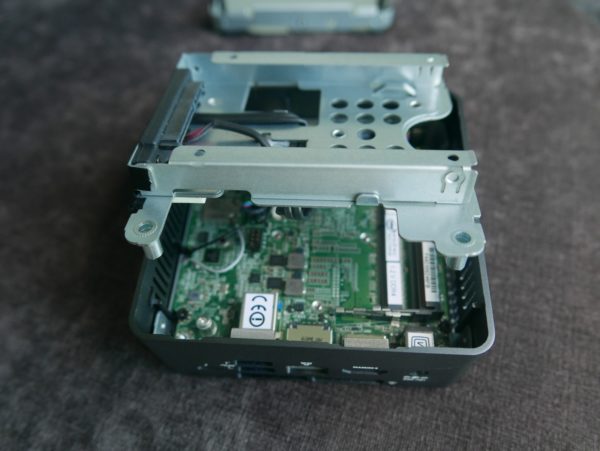 Here's the breakdown:
– Intel NUC Kit NUC7i5BNH (with a seventh-gen Core i5-7260 CPU) – S$699
– Crucial 8GB DDR4 RAM – S$89
– Samsung 850 Evo 250GB (M.2) SSD – S$149
– Windows 10 Home – S$158
– Dell S2318H monitor – S$210
The total price for that was S$1,305, which was hard to match for a similarly-powered machine.
I could have saved a little (S$160) if I scrimped on the CPU and went for a Core i3, but I thought the Core i5 offered a nice balance between cost and performance. And since the machine would be used for a good four or more years, the added cost can be justified over time.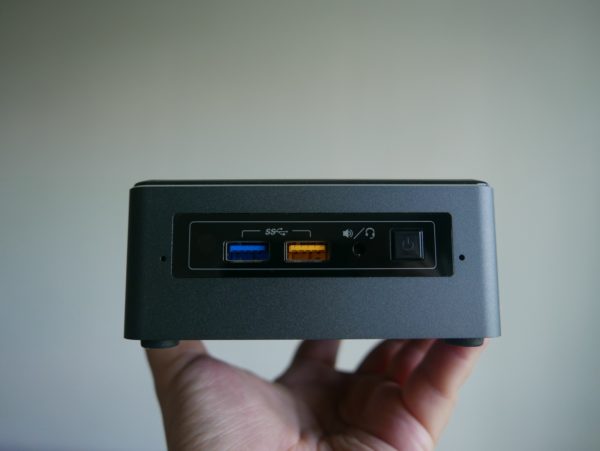 I also considered the Mac mini, which cost an attractive S$1,348 when configured with similar specs. It'd be great if you're planning to use Mac OS, but the user in this case still prefers the familiarity of Windows, so the Intel NUC won.
Yes, you can install Windows on the Mac but it would cost me another S$158 to buy the Microsoft operating system, which bumps up the cost significantly in a budget machine.
The greatest thing about the NUC is that it fits nicely on your desk without taking up so much space. And it is the simplest DIY PC I've ever had to build.
I should say "build" in inverted commas, because all I needed to do was plug in the memory module and SSD, close up the case and I was good to go.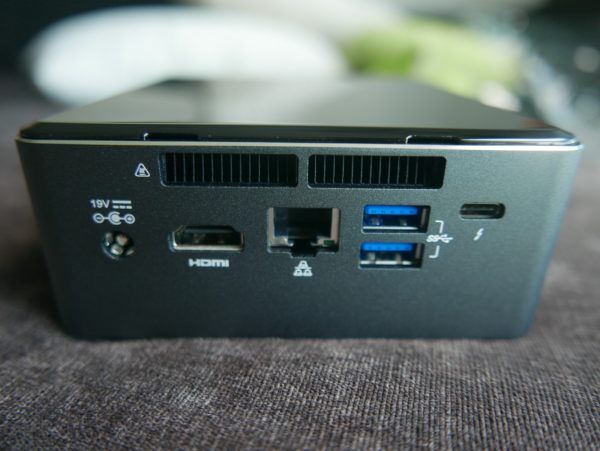 I had wanted an even smaller NUC kit that only supported smaller M.2 drives but they didn't seem to be here in Singapore, so I settled for one that let me add an additional 2.5-inch SSD or hard disk as a data drive, should I need it in future.
It helps that the NUC kit now lets you screw down the entire case with just four screws. And with the CPU already embedded onboard, there is little you need to figure out.
Even for someone who is fixing his first NUC, the entire process takes no more than 10, maybe 15, minutes from the time you unscrew the box to getting it ready to fire up for the first time.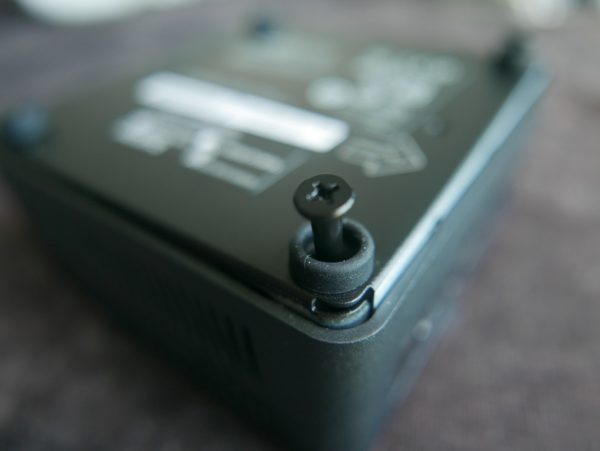 I got a Windows DVD from the Cybermind shop in Sim Lim Square, so I used an external CD drive I had bought previously to get the operating system set up. Alternatively, you can download the files on another PC and have the software ready on a USB stick.
I know Windows 10 has got a bit of stick, but it's probably the friendliest Windows I've installed as a PC builder. It helps that a lot of the driver updates are done in the background. Gone are the incessant reboots.
I'd still recommend going to Intel's website to get the latest drivers, of course. Without one of them, I couldn't get the Realtek sound chip on the NUC to make any noise, for example.
At the same time, make sure to get the latest BIOS update. This did away with the one thing that made me go nuts – the constantly flashing blue light that responded to any file access on the PC.
After this, the light was just thankfully kept on, without the annoying flashing, which would be distracting if you were building this PC to be in the living room.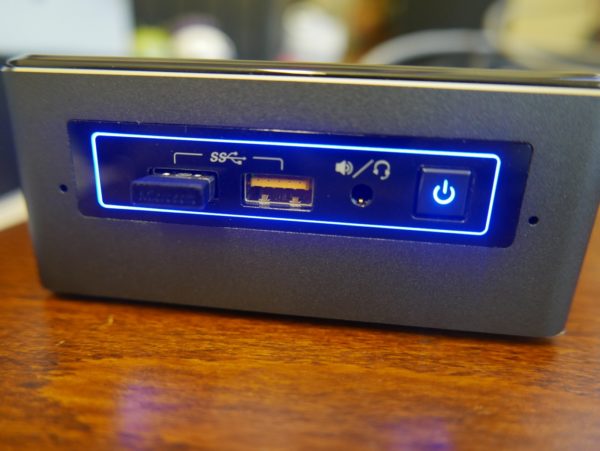 All in, I'd say the NUC kit makes a great upgrade if you want a Windows PC but not the bulkiness of a desktop or the price for a usually under-powered AIO.
For a PC builder who's pretty much given up the hobby seeing how prices have tumbled for ready-made machines, I find it refreshing to see attractive PCs you can build at a competitive price.
And the Intel NUC isn't the only name in the game. Other brands such as Gigabyte offer kits that are similar, sometimes with more interesting designs and competitive prices.
I just found the shiny black finish on the NUC attractive for its price. Sat at the base of the monitor, it is a quiet, full-fledged PC that does it job unobtrusively. A nice surprise, indeed.