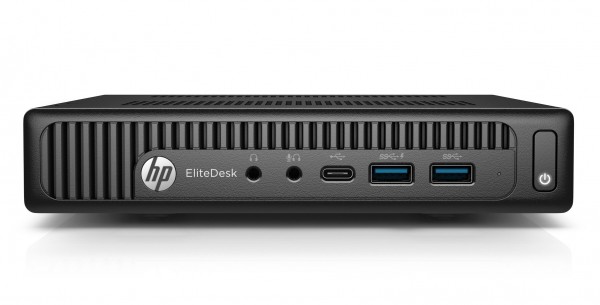 Besides showing off sleek-looking consumers PCs, HP also brought out a slew of PCs for corporate customers at its launch on Wednesday in Singapore.
The most notable of the lot is the EliteDesk 800 G2. It's the second generation of HP's mini desktop for the enterprise, which the company says is the world's smallest business-class desktop.
Built to be no larger than most office telephones, this little sturdy desktop is designed to minimise desktop clutter. You can sit it vertically or horizontally, or mount it behind your flat-screen monitor (works with select HP displays only). You can even stacked it on a rack.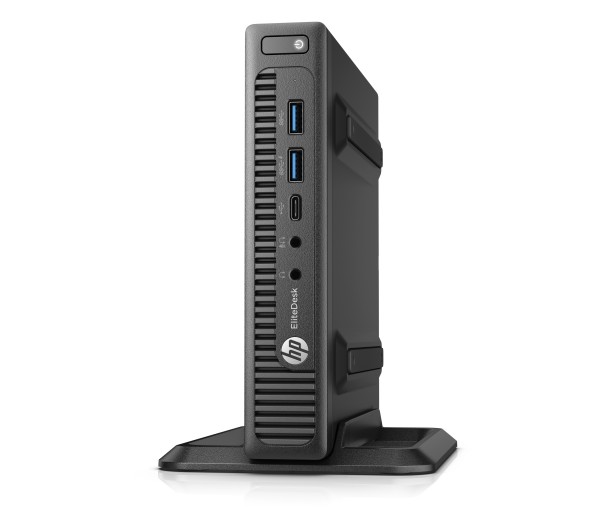 The small PC is powered by Intel's sixth generation Intel Core processors with Intel HD graphics. Users can choose from a variety of configurations going from a Core i3-6100T all the way up to a Core i7-6700T.
The EliteDesk 800 G2 can also be upgraded to have up to 32GB DDR4 memory. Storage-wise, the chassis is a tool-less design for easy user-accessible upgrades.
The standard base model comes with a 128GB solid state drive, with the option to switch to larger-capacity hard disks of up to 2TB, including HP's Turbo Drive, to handle complex workloads.
The EliteDesk 800 is designed with security in mind. It's got HP BioSphere to prevent attacks at the BIOS, multi-factor authentication, and also an under-the-hood sensor that detects when the unit's chassis is being removed. Nifty.
Let's talk ports, because this little baby has a tonne of ports. Up front, it's got two USB 3 and one Type-C port as well headphone and microphone ports. Up in the back, there're four USB 3 ports, one VGA port, one HDMI and two DisplayPort ports.
It's got no room for optical drives, of course, but you can always hook up a cheap external drive if you still require one.
HP says this device has endured 120,000 hours of performance trials and is designed to run cool and energy efficient – it consumes less than 8W of power when idle. Prices start from S$1,099.