StarHub has dropped prices for its SIM-only mobile plans today, following rival telecom operators in a bid to attract users who do not want to be locked in to lengthy contracts.
Starting from S$13.95 a month, the subscriptions can be cancelled any time, though they also do not provide subsidies for new mobile phone purchases.
StarHub's Sim Only plans now cost 50 per cent less than regular two-year plans that allow users to buy phones at a discount. Previously, the discount was only 20 per cent.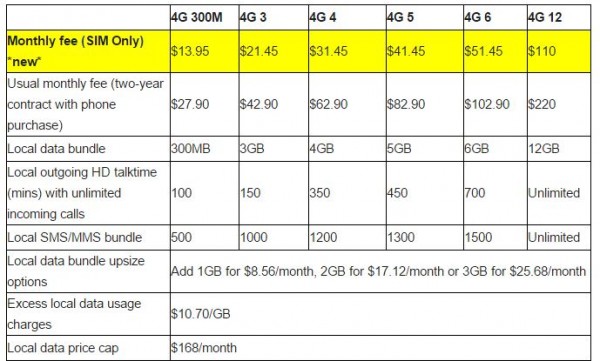 StarHub's price cut comes after M1 and Singtel both came up with aggressive prices for similar offerings in recent months.
In July, M1 rolled out a SIM-only plan that offered a shorter one-year contract period and lower prices. Subscriptions started from S$30 for 300 call minutes, 1,000 messages and 5GB of data.
Singtel followed with a flexible data-centric offering in September, allowing users to mix and match the amount of data and airtime without worrying about a contract.
StarHub, which had stuck to its higher prices until now, is doing the same. Its S$31.45-a-month service, for example, provides 350 minutes, 1,200 messages and 4GB of data – similar to M1's offering.
The SIM-only plans will attract users who are buying budget or mid-priced phones and do not want the handset subsidies that more expensive plans provide. They enjoy a lower monthly cost in exchange.
The changes also reflect the growing competition this year, as Singapore prepares for a possible fourth telecom operator to challenge the Big Three.
One of the contenders, MyRepublic, started a 4G trial for 1,000 users in Jurong last month.
If granted a licence to enter the market, it has promised more mobile data at an affordable cost – something that users have been clamouring for since incumbents slashed free usage bundles in 2012.