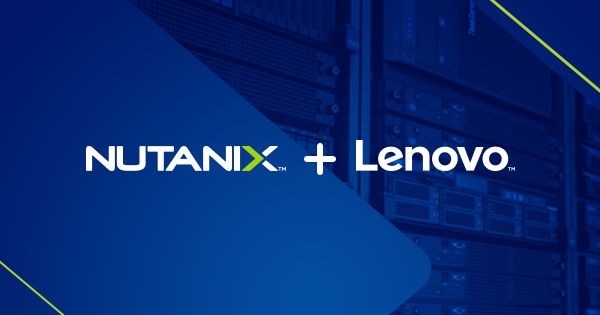 In a somewhat belated move, Chinese tech giant Lenovo is finally developing a new family of hyperconverged appliances through a partnership with Nutanix.
Hyperconverged appliances, which combine storage, servers and networking in neat little nodes in a data centre, are entirely managed using virtualisation software.
The idea is to deliver computing resources on the fly without having to tinkle with a hodgepodge of hardware components.
Lenovo's Nutanix appliances will feature several of the latest Intel technologies. They are expected to run nearly all workloads, including enterprise applications, databases, virtualised desktops, and big data analytics, with improved efficiency and scalability.
The appliances will be sold through Lenovo channel partners worldwide, and by Lenovo's broader enterprise sales teams.
Additionally, Lenovo and Nutanix are planning substantial investments in platform engineering and development, as well as aggressive go-to-market initiatives.
This agreement makes sense for Nutanix because of Lenovo's global reach, particularly in fast-growing markets like China where Nutanix is eyeing a slice of the lucrative enterprise IT market.
Dheeraj Pandey, Nutanix's chief executive officer and founder, said: "Lenovo is an undisputed leader in multiple technology markets, and it has earned the trust of thousands of enterprises around the globe with its innovative and high-quality products.
"Partnering with Lenovo is a critical milestone in our journey to bring invisible infrastructure, with the efficiencies of web-scale technology and power of consumer-grade design, to companies of all sizes."
In August, Lenovo announced a similar partnership with Nutanix rival Simplivity to deliver Simplivity's OmniStack data virtualisation software on Lenovo System x3650 servers.
The hyperconverged platform will provide all IT services below the hypervisor, including compute, storage, and networking, real-time data deduplication, compression, and optimisation functions along with built-in backup and disaster recovery – all in a single device.
Lenovo said its strategy around hyperconverged appliances is to deliver products based on a customer's specific needs, adding that it will continue to maintain its channel relationships with a broader set of hyperconvergence providers.