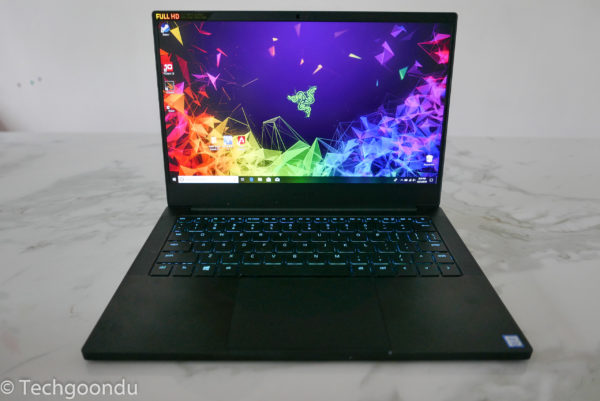 In a laptop market where ultraportables have been the star in recent years, the Razer Blade Stealth 13 offers not just a great design but also practical and user-friendly features that are well thought out.
Yes, it's the latest sleek black laptop from a gaming gear company, but it's also a serious business machine even if you don't play any games other than Minesweeper.
Just a quick glance and you'd notice that the Blade Stealth 13 ticks all the right boxes for a thin and light laptop. At 1.31kg, it is easy to lug around, for starters.
What I really like is Razer's signature black anondised aluminium finish. It is satin smooth to touch and also guards against fingerprints. The hinge reminds me of Apple's MacBooks but that's a good thing.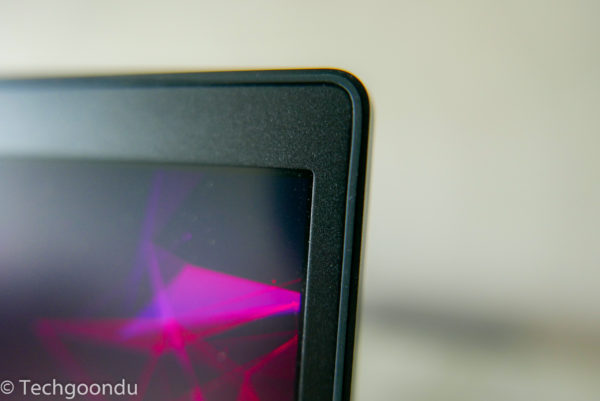 A big plus for me, a former IBM Thinkpad user, is that the screen can be opened with one hand, without you having to hold down the base to prevent it flipping up.
Also pleasing is a neat design that does not waste any space around the edges. The thin bezels here – except for the bottom of the 13.3-inch screen – are only slightly thicker than what you get on the leading ultraportable, the Dell XPS 13.
The Razer laptop's 14.8mm thickness is also mighty thin. However, it's enough for the company to include two USB-C and two regular USB ports on the sides.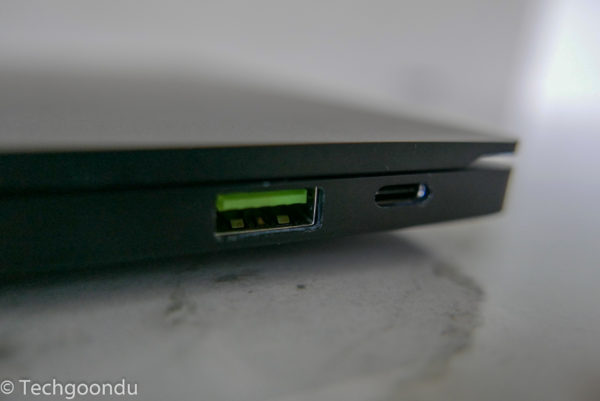 One of the USB-C ports lets you hook up a Thunderbolt-enabled device, like an external graphics card enclosure such as Razer's own Core X. This means you can still have a full-powered gaming experience on a large screen at home.
However, it's on the move where the Blade Stealth 13 shines. The full-sized USB ports let you connect up your gaming mouse easily without having to lug along an adapter.
Of course, the burning question here is whether this Razer ultraportable has packed enough power to let you game on the road. The short answer is yes.
The key to this is the laptop's Nvidia MX150 graphics chip with 4GB of video memory. It is available in one of two options that the Blade Stealth 13 ships in, in Singapore.
Better than the usual onboard graphics, this gives the laptop a decent graphics engine to run your typical games, albeit without the full eye candy on. In other words, you can catch up on your favourite games even on your travels.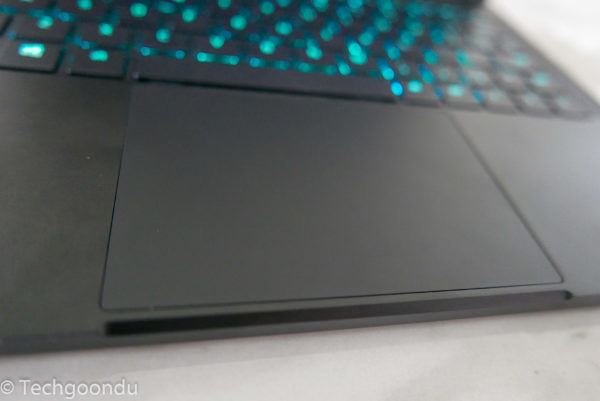 The laptop I reviewed also sports an Intel Core i7-8565U processor, a handy 16GB of RAM and a PCIe M.2 solid state drive with 256GB of storage space. No surprises there but you can say this ultraportable doesn't lack a punch.
This shows in its performance in synthetic gaming tests, which mimic actual games. With the 3DMark benchmark, for example, the Razer laptop turned in scores that are better than most ultraportables featuring a standard Intel graphics chip.
On the native Full HD resolution, it scored 1,231 for the Time Spy subtest, 3,191 for Fire Strike, 11,844 for Night Raid, 11,028 for Sky Diver and 13,361 for Cloud Gate.
These are superior to what I got on the Dell XPS 13 from last year, which to be fair, was running at a more demanding 4K resolution. Clearly, the Nvidia chip, though not the most powerful graphics chip around, does its job here.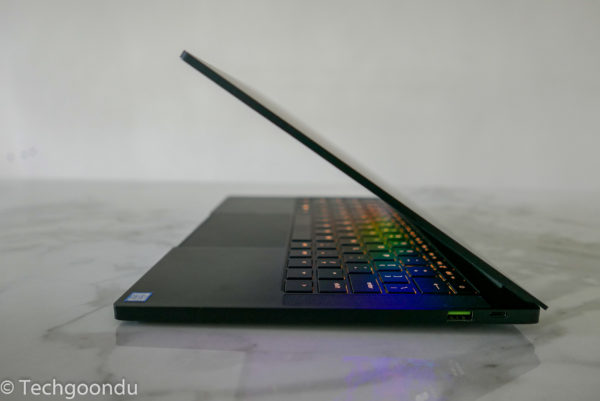 In actual games, the improved performance is clear as well. With Apex Legends, the multiplayer shooter, the gameplay was smooth enough for a few online matches I jumped into.
I was able to play at between the minimum framerate required for smoothness (30 frames per second, or fps) and as high as the desired 60fps. This was with the low and medium settings recommended by the game.
Another shooter, Battlefield V, was more of a challenge because it was more visually demanding. Here, the framerates only maxed out at 31fps and fell to as low as 16fps. Playable, for the most part, but not optimal, even with settings set to medium.
I need to mention that the resolution here is Full HD (1,920 x 1,080), which is the screen's native resolution. This is handy especially for online shooters and certainly detailed enough for gaming on a small screen.
So, the laptop does let me game on the go, but I might still wait until I get home to play Battlefield V to enjoy the eye candy, rather than try to duke it out on an airplane or a hotel room.
If I want to quickly fire up Apex Legends or indeed, any of the battle royale shooters today, I might jump in for a short while to join my friends, of course. That's what the Blade Stealth 13 lets you do.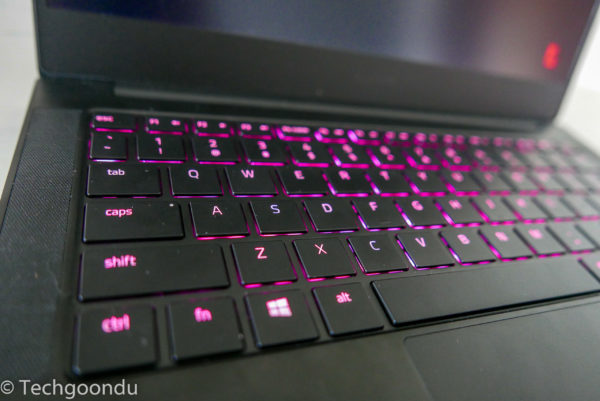 Good news is, after a game, the Blade Stealth 13 does its job with office tasks as well. In the PCMark 10 test, it scored 3,949, which is what you'd expect from a high-end ultraportable today.
Perhaps it is also with the business crowd in mind that Razer hasn't included a whole lot of junkware here. So, no stuff you don't want here, like annoying anti-virus software, or even any overclocking software.
You only get Razer's Synapse, which you'd need to customise the company's gaming mice. You also get Razer Chroma, the company's lighting effects. Thankfully, unlike much of today's gaming gear, they are limited to the keyboard and are relatively discrete.
Speaking of the keyboard, the Blade Stealth 13 is a decent laptop to type on. The keys here offer a slightly shallow but still springy-enough feel so your fingers aren't banging on metal. I still prefer the more springy keys on the Dell XPS 13, to be sure.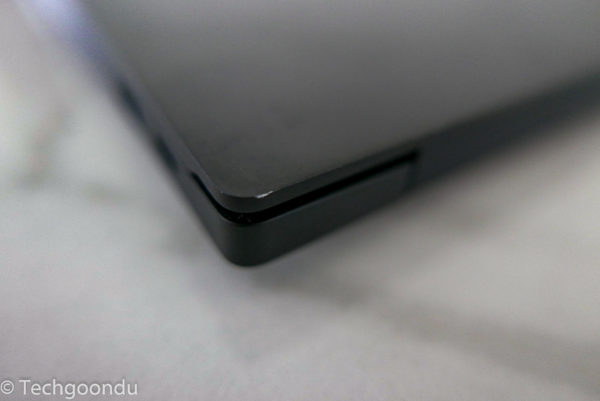 The Blade Stealth 13's speakers by the side also do a decent job with games, but you usually can't cheat with size when it comes to audio quality. I'd say they offer more oomph than the usual ultraportable but will fall short of a dedicated gaming notebook.
Actually, that is how I would characterise the Blade Stealth 13 on the whole. It is as competent as the next ultraportable out there and it also offers a slight edge with its discrete Nvidia graphics chip.
The model I reviewed costs S$2,479, which is competitive with rivals such as the Dell XPS 13. For folks who want a sleek laptop with the added option to game on the go, the graphics power of the Razer machine will tip the scales in its favour.
One thing to note, however, is the additional cooling needed for this. The laptop can feel rather warm even when it's idling, so take note if you often place your PC on your lap.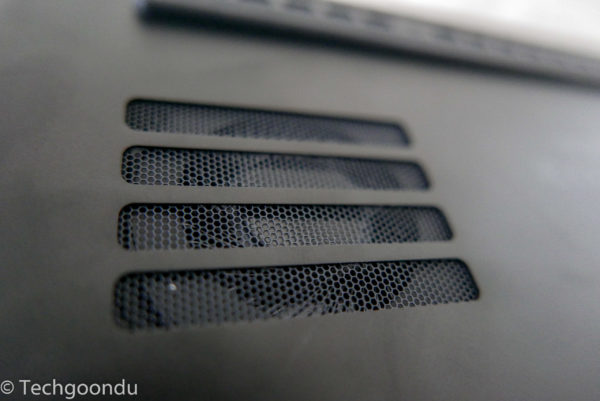 If you're using the Blade Stealth 13 on a table, make sure you don't cover the fan and vent at the bottom. The hot air needs an escape route so things don't overheat inside the laptop.
All said, I'd be happy to recommend the Blade Stealth 13 for users who want a well-designed ultraportable. Plus, this one brings the added bonus of letting you keep up with your games on the road.
Just remember to save some juice to work on your spreadsheets after you've powered away on a first-person shooter. The advertised 13 hours of battery life is for a model using the standard graphics, not the higher performance option.