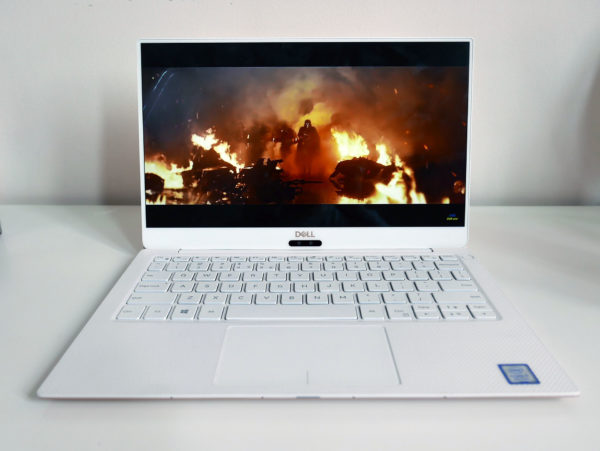 Placed next to its competitors, Dell's new XPS 13 looks small.
The laptop seems like it has a smaller screen compared to other thin and light machines that also sport a 13.3-incher, but that's just your eyes playing tricks on you.
The biggest thing about the redesigned laptop is its extremely thin bezels. There is just 4mm around the screen, making the laptop extremely compact to carry around. You can pop it into a small bag without fuss.
This new model, called 9370, essentially shrinks things down a notch from last year's already portable model (the 9360). What you get are most of the handy features much loved in the previous XPS 13, plus an even sleeker design.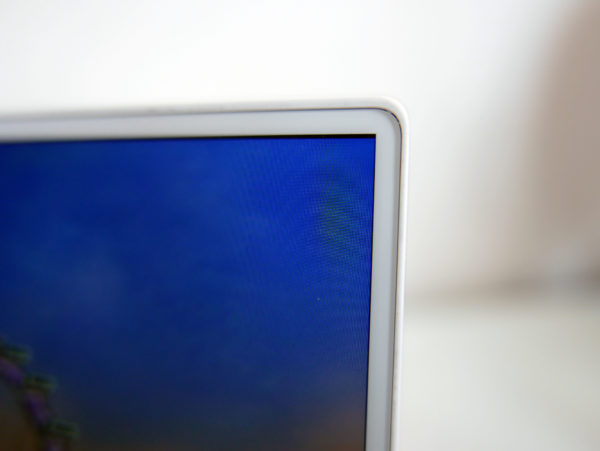 Besides the bezels, the new laptop has a skinnier profile. It runs between 7.8mm and 11.6mm now, compared to last year's 9mm and 15mm. The numbers may not tell the whole story – you'll see the difference once you hold both in your hands.
There is a trade-off, of course. Following what other PC makers have done, Dell has replaced the regular-sized USB ports with a couple of smaller Thunderbolt 3 ports and a USB-C 3.1 port (also a Displayport). To plug in a regular USB drive, you need an adapter, which Dell has thankfully included.
Also gone is the SD card slot that allowed you to easily transfer photos from your camera in the past. In its place is a smaller microSD card slot. You can always buy one of the smaller cards and use an adapter for your camera, I guess.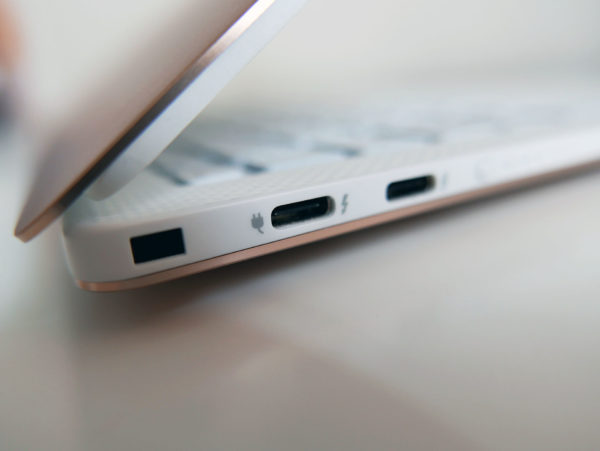 As a result, the new XPS 13 has shed a bit of weight. It's now 1.21kg instead of 1.3kg. So, that's marginally better if you want the lightest load on the go.
The good news is that Dell has retained the solid, bombproof design that has characterised the XPS 13 over the years. As before, you can knock on the back of the screen and hear a re-assuring low thud. There is little flexing.
The materials also seem geared to be practical. The metallic finish is smooth but not shiny, so you can avoid fingerprints. The textured surface surrounding the keyboard may not be to everyone's liking but it provides some grip if your hands get sweaty from typing.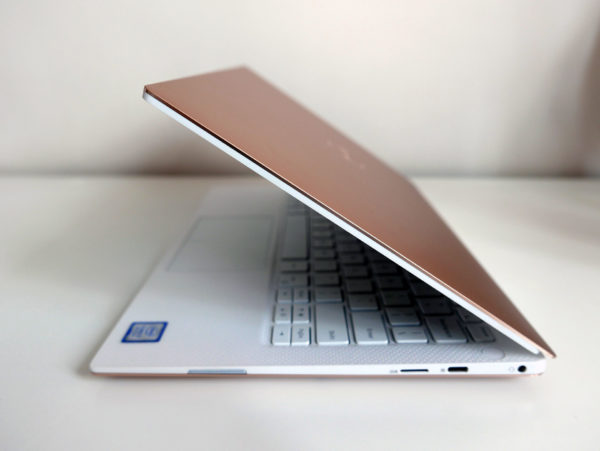 Speaking of that, kudos to Dell again for a great keyboard that is springy and provides good feedback. Hitting the metal is one of the least enjoyable things about typing on a thin laptop, so thankfully, the XPS 13 does away with that.
One thing I'd have wanted Dell to improve on is the touchpad. Okay, it's responsive and easy to navigate with, but I wish the PC maker had somehow found a way to make it larger. Perhaps this is when the limits of a small-sized laptop become inescapable.
Another issue is the camera. Located at the bottom of the screen instead of the top, it isn't optimal for videoconferencing.
If you look at the middle of the screen, as is the habit, you might end up appearing distracted and not looking directly at the other party. To correct this, you have look down at the camera, which means you can't see what's on the screen.
This is an issue that readers have raised in the past, and I'd agree. I don't videoconference much with a laptop camera, and I have a separate webcam for that, so this is not a deal breaker for me.
However, it could be for people who Skype often on the road. Sticking an additional camera on isn't cool, especially when it will block part of the screen.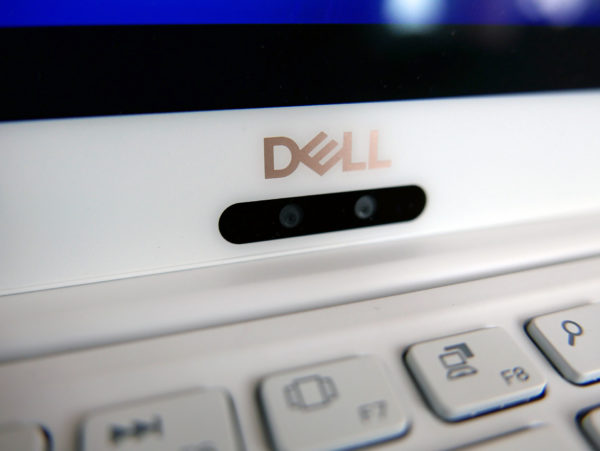 So far, I haven't talked about performance. The version of the XPS 13 I had was a high-end model, with an Intel Core i7-8550U, 16GB memory, 256GB solid state drive and an Intel UHD Graphics 620 chip.
On PCMark 10, which measures how well a PC performs in stuff like spreadsheets, videoconferencing and photo editing, the Dell laptop came in with a score of 3,201 for Home tasks and 4,100 for Office tasks.
This is what's expected of a thin and light laptop meant for common tasks on the go, though the scores are a little lower than Asus' ZenBook Flip S I had just tested last week, which got 3,710 and 4,880.
It has to be noted that the Asus was running at a Full HD resolution (1,920 x 1,080), while the Dell had a much sharper 4K resolution of 3,840 x 2,160.
In 3DMark, a test which simulates games, the XPS 13's limited integrated graphics chip becomes a stumbling block, especially with more demanding sub-tests.
The laptop scored just 432 in Time Spy, 1,151 in Fire Strike, 4,308 in Sky Diver and 7804 in Cloud Gate. It isn't a gaming machine, so you'd have to be content to play casual games or go without all the eye candy turned on.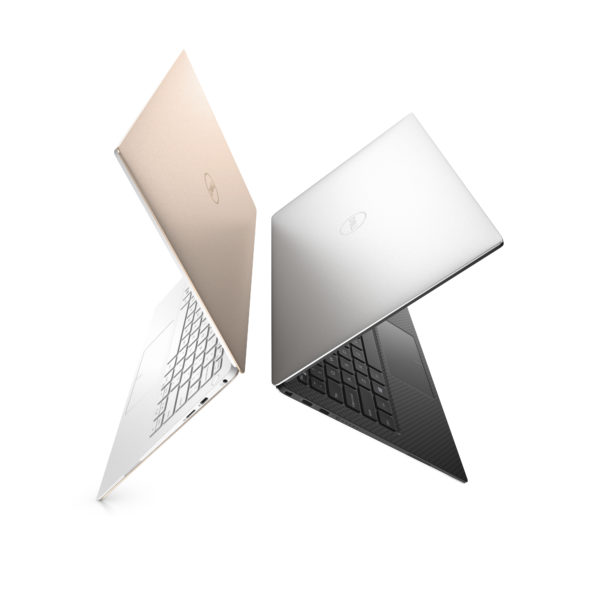 That, however, doesn't detract from the XPS 13's main appeal. Essentially, Dell has taken a winning design and squeezed out a little bit more. It is a striking laptop that manages to look good and is rugged enough to get the job done on the road.
The version I tested, which comes with a unique rose gold finish, costs a hefty S$2,899, so it's meant for folks who don't mind splurging on a solid laptop. Or those who use it for a good many years (my Sony Vaio Pro 13 is more than four years old).
Of course, you can also cut back on the good stuff and choose a basic XPS 13 for S$2,099. However, you'll only have a Full HD screen without touch, a Core i5 processor, 8GB of RAM and a 256GB drive.
Don't forget Dell is still selling its older XPS 13 (9360) with similar eighth-gen Intel processors at slightly lower prices, with a difference of about S$100 to S$300 across the range. Note that the higher-end models has lower resolutions compared to the 4K ones on the new model.
If you can stretch your budget a little, I'd say go for the new XPS 13. It has that bit more appeal. Plus, it's so easy to carry around, thanks to its small size.
CORRECTION at 15/03/2018 10:59pm: The original article had mixed up the thickness of the laptop between the old and new models. This has been corrected in the current version. We are sorry for the error.