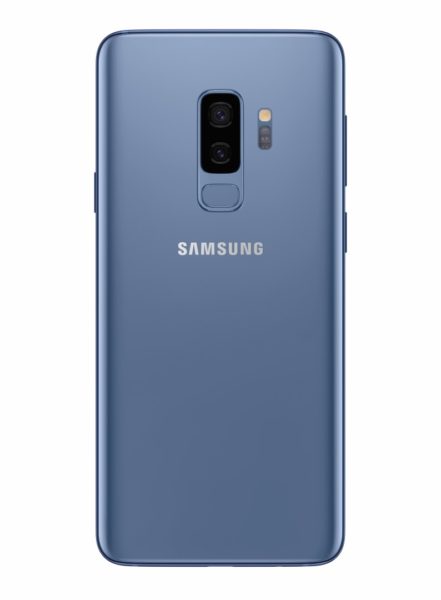 By now, anyone who has the faintest interest in the Galaxy S9 and S9+ would have caught a glimpse of Samsung's latest flagship or even got their hands on one after it was launched a fortnight ago.
As I mentioned in my first look at the phone, the look and feel are similar to last year's Galaxy S8 and S8+. Having used the Galaxy S9+ for the past week or so, I can say the new phone has kept changes to a minimum.
Apart from the shift of the fingerprint scanner to a more practical location below the camera lens, the external design and size of things are largely the same. The difference is just mere millimeters.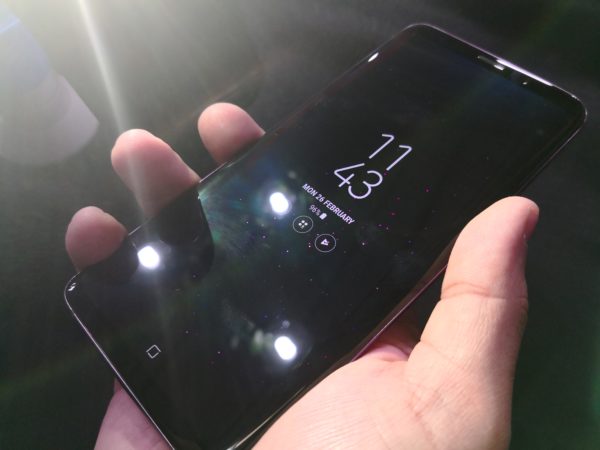 I guess there is no point changing the formula if it works. And there's no denying that the new phone will continue to appeal to users who already like last year's Galaxy flagship.
One thing I do appreciate Samsung for is its fastidiousness in sticking to a design language. So, you know for sure you are holding a unique Samsung phone, just as the notch is known for Apple's iPhone X.
In terms of hardware, the Galaxy S9+ comes with the works. It sports the latest 64-bit octa-core processor, a Mali-G72 graphics chip, 6GB of RAM and storage options for 64GB and 256GB in Singapore. Thankfully, it has an expandable microSD card slot to support up to 400GB of storage.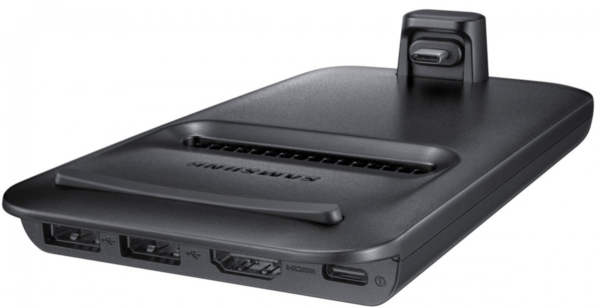 Similar to previous Galaxy flagships of late, the new phone comes with wireless charging to juice up its battery. From my experience, I'd say it's enough to last through the day.
This is while powering the excellent 6.2-inch Super AMOLED Quad HD+ screen, often bright enough to be visible even in the sun. Of course, you do need to buy the wireless charger separately.
Speaking of optional accessories, if you want to connect your phone to a big screen, the new desktop dock that Samsung has, called DeX or Desktop Experience, is now more pocketable.
Unlike the cradle last year, this year's flatter, pad-like design means it is easily thrown into a bag. Samsung can still improve, of course, by making it simple like what Huawei has done for the Mate 10. The Chinese phone maker requires nothing more than a USB-C to HDMI cable to link to a TV or monitor.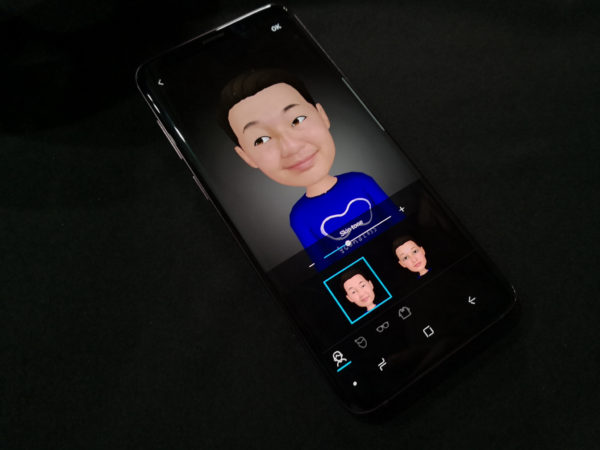 Besides the hardware, the Galaxy S9+ does try to amp things up with software features too. The most talked-about is the new AR Emoji feature.
It takes a photo of your face, and through its animation engine, creates an augmented reality version of yourself. In my experience, the phone tries to match my face to a set of face shapes and eyes, before merging them with my real eyebrows, nose and cheeks.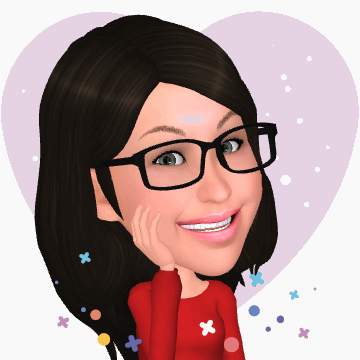 The phone also generates 18 different types of emoji "stickers" you can use in social media and messenger apps. The catch – you have to hunt for those stickers in the photo gallery, which can get tedious if you have lots of photos and videos to sift through. It would be much easier if there is a dedicated folder to hold those stickers.
The younger set will definitely find these emojis fun to use with Snapchat or their messaging apps. I just wonder if they would be a harder sell to folks who don't send emojis all that often. Perhaps enjoy the fun while the novelty lasts?
Ultimately, the biggest draw of the Galaxy S9+ is its camera. It has better be when Samsung is claiming to have re-imagined the camera for smartphones in its advertisements.
The star here is the main 12-megapixel camera featuring a unique variable aperture system. This allows advanced users to dictate what aperture settings they want to use, a function only found on big cameras until now.
It's impressive how Samsung has managed to squeeze the control mechanism into the smartphone. More impressively, the feature does work to improve your photos.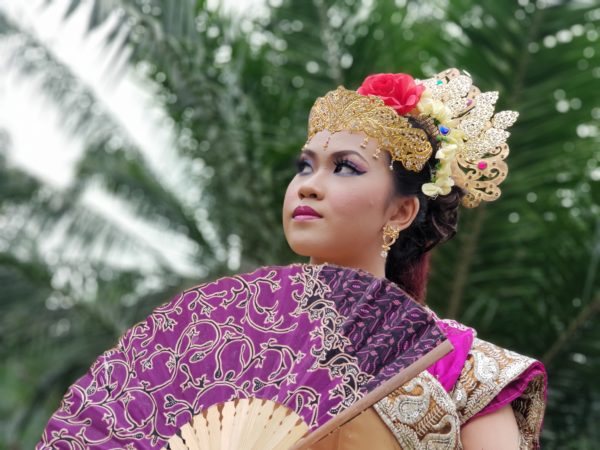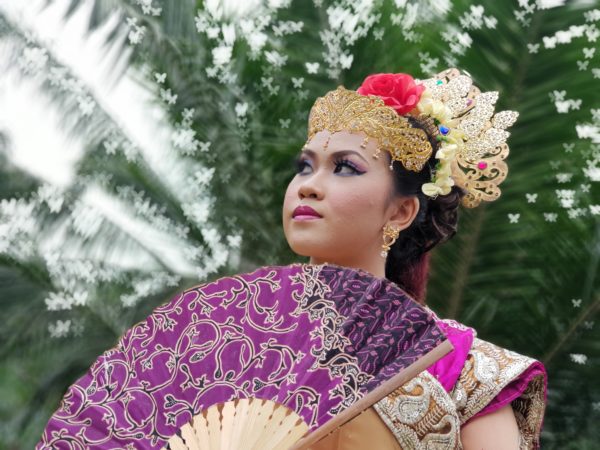 This feature does open up some creative options. A wider aperture will create delicious bokeh for portraiture and a smaller aperture will cause the subject and the background to be sharper, which is great for landscape shots.
A smaller aperture also helps to prolong the shutter speed, creating a longer light trail or a silky water effect. That's handy if you want to capture water fountains and waterfalls.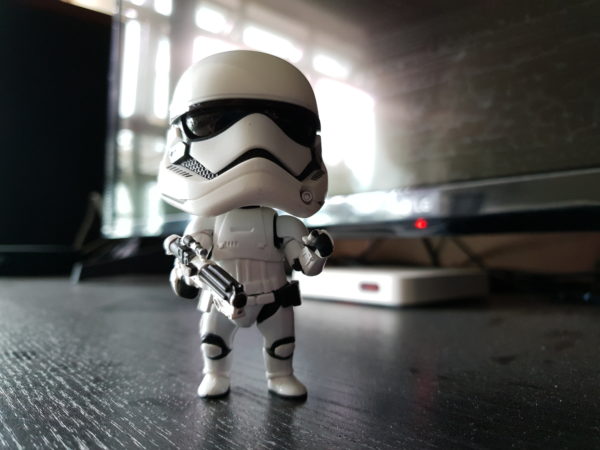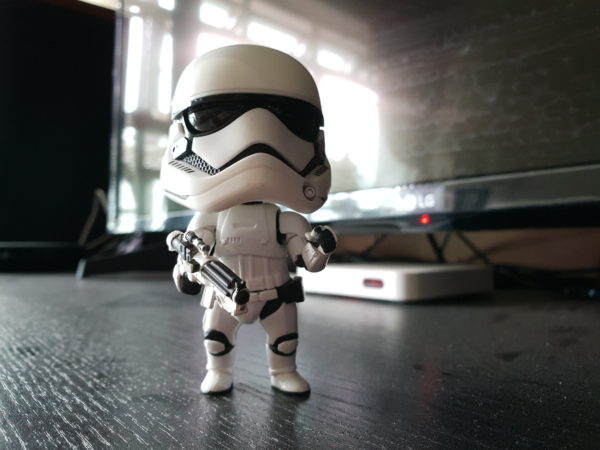 Under the manual Pro settings, you can select either f1.5 or f2.4 for your aperture. I can see a subtle difference in the bokeh when shooting macro objects, as things in the background got sharper when using the smaller aperture.
However, I did find myself using the f1.5 more. The f2.4 aperture is not really needed for a small sensor camera, I feel, but it is nice to have such an option when it is needed.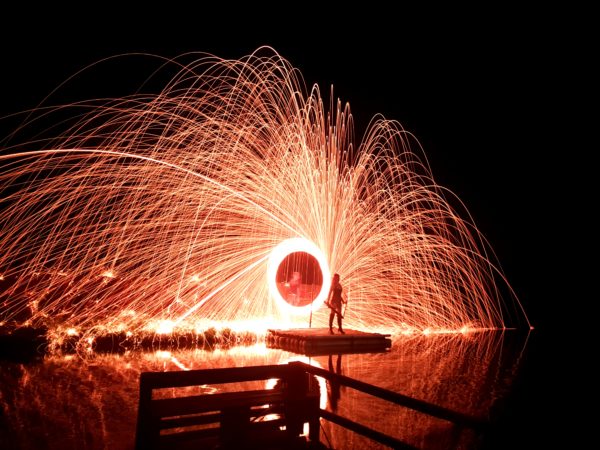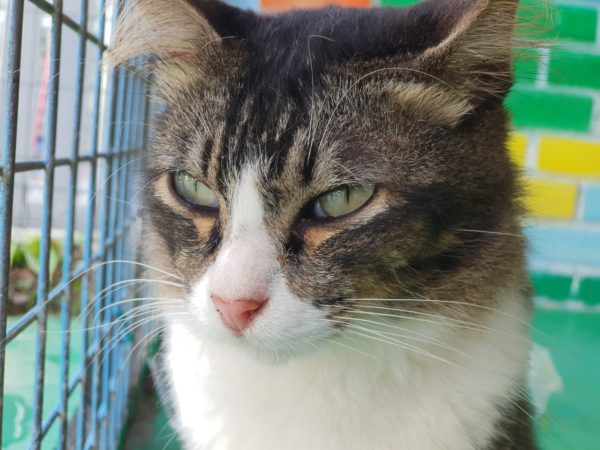 I have to say the Galaxy S9+ has exceeded my expectations. The photos are sharp and, if given time to shoot on a tripod, the amount of ISO noise is kept to a minimum.
All these improvements are thanks to the introduction of the Multi-Frame Noise Reduction technology. It takes 12 frames of a scene and combines them to churn out a higher quality image. It's a key feature for me.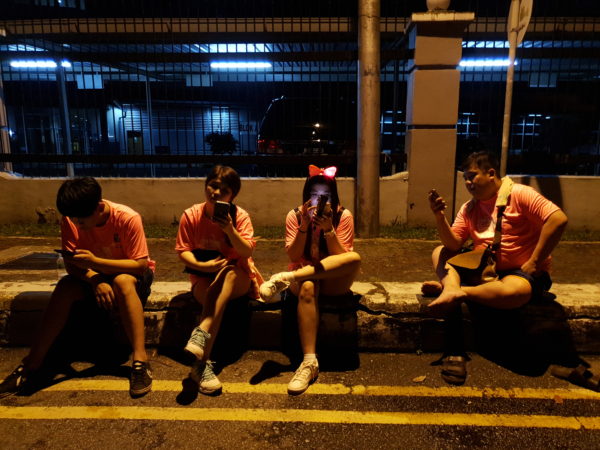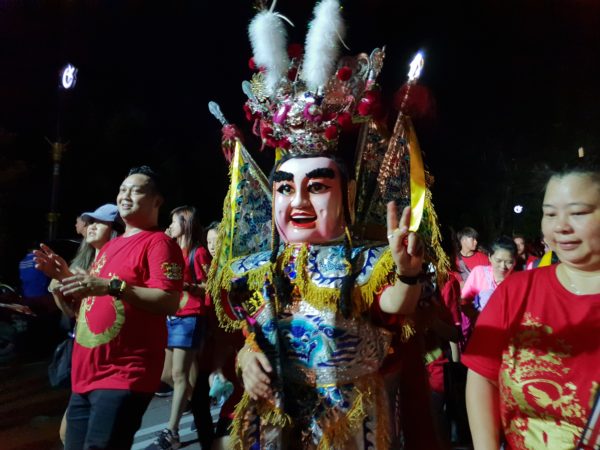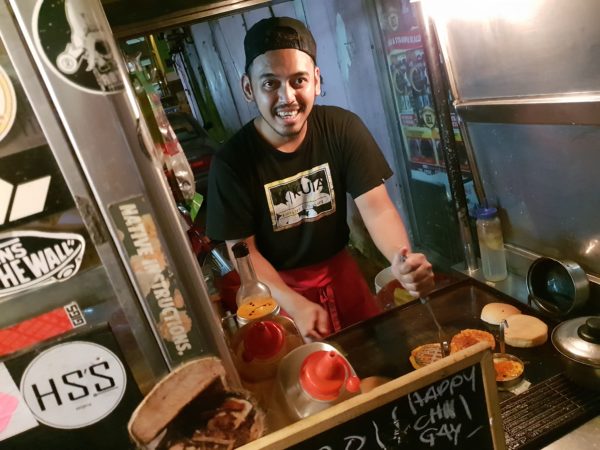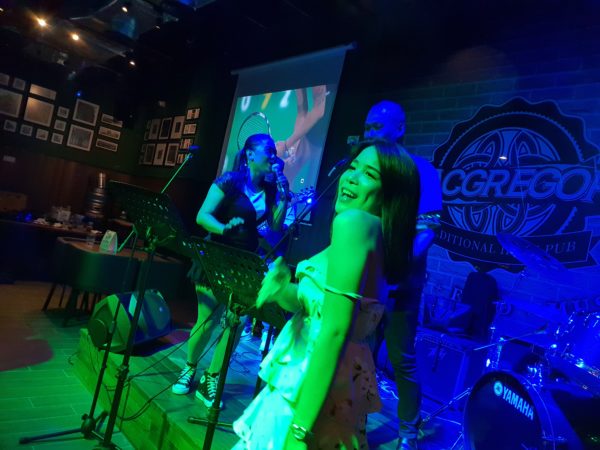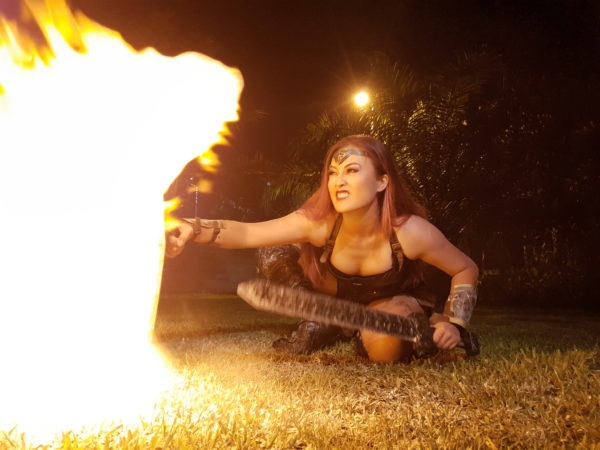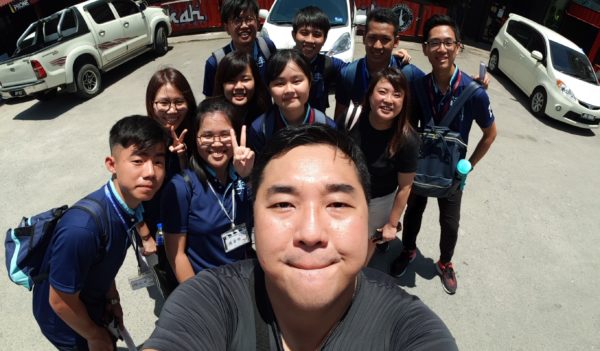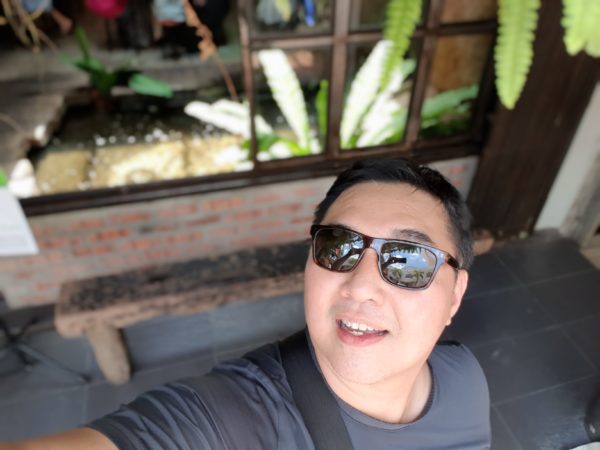 These pictures were taken when I was over at Johor Bahru's Temple Procession last weekend. Even with low light and when using "auto" mode, I found that the camera did a fantastic job capturing the activities on the street. The photos were sharp too, thanks to the phase-detection autofocus system.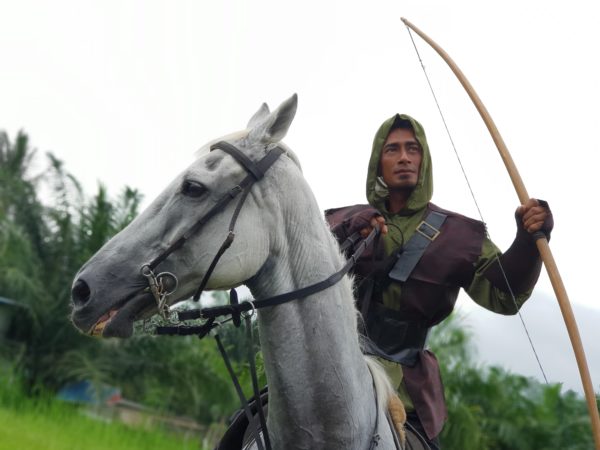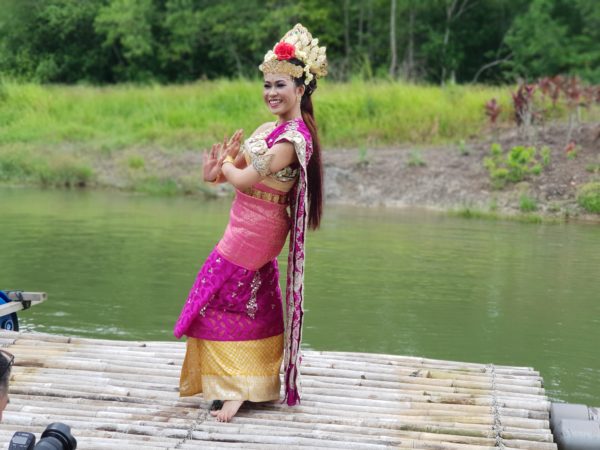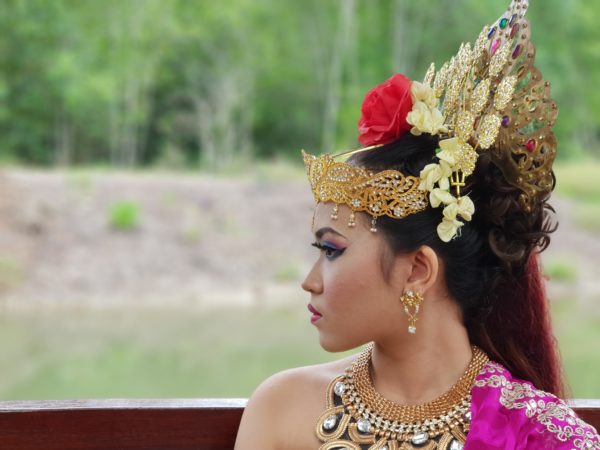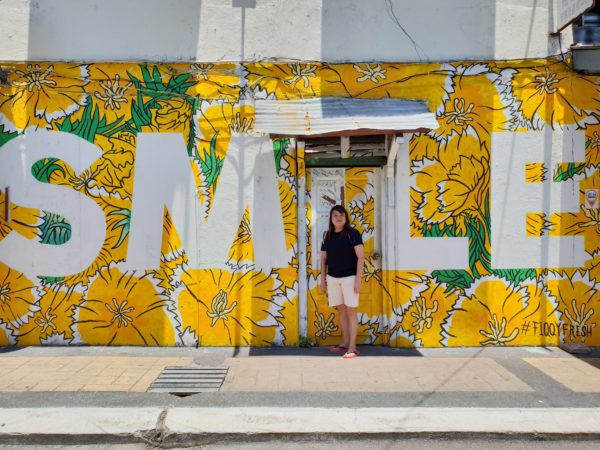 If you want more control, the Pro mode on the Galaxy S9+ provides more handy access to settings such as ISO, variable aperture, colour, focusing, white balance and exposure compensation.
The controls are pretty straightforward, generally speaking. However, I would prefer to have the exposure compensation shown as a slider next to the place I want to focus on, so I can quickly get the exposure that I prefer.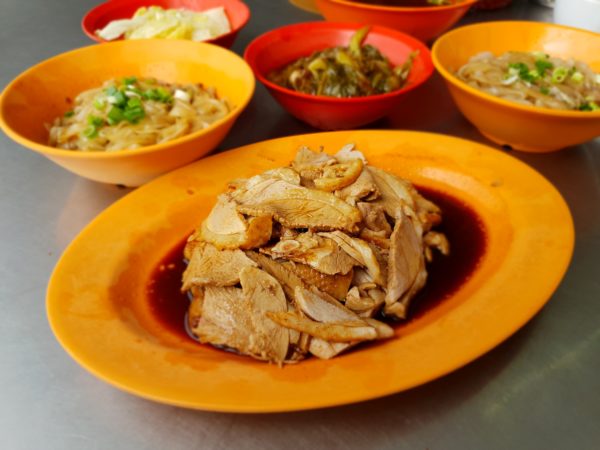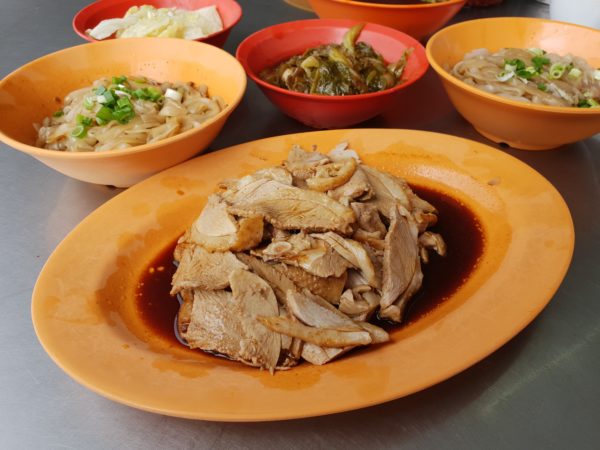 If taking photos of food is your thing, the Galaxy S9+ camera will provide a lot of mouthwatering photos. It even has a food mode to guide you along.
This creates a shallow depth of field effect, so the food becomes the centre of your focus. However, I do find some photos a little too saturated with a tinge of redness. Things can be a bit overdone.
The other bugbear is the inability to do close focusing on the food. It's something I have taken for granted with the Huawei Mate and P series phones, which I love for mobile photography.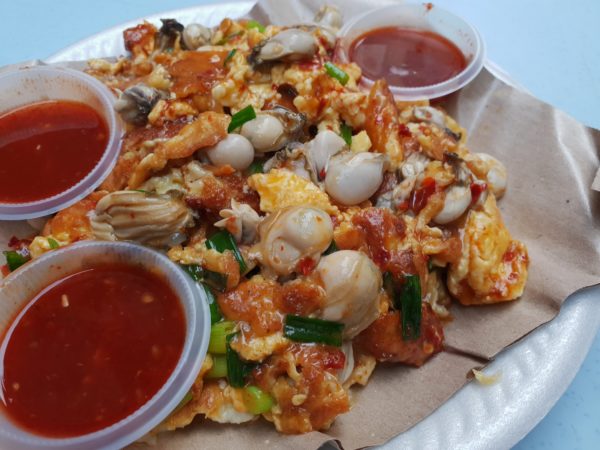 If you're into videos, Samsung has come up with a rather "me-too" feature. This Super Slow-mo mode lets the Galaxy S9+take a 0.2-second action sequence and stretch it out to 6 seconds at 720p resolution. What you get is cool, dramatic footage.
The only thing is Sony has been doing this for a while now since its Xperia XZ Premium last year. The new Xperia XZ2, out this year, is bringing higher-resolution 1080p videos into the mix.
This means Samsung has to play catch-up. Right now, its slow-motion video feature needs to improve on a few things. It has to raise the resolution so the footage doesn't look blur on a large Full HD or 4K TV. Plus, it has do do better in low light situations.
To be sure, the camera is a joy to use and image quality is good enough even for some serious work. I like using it, on the whole.
What Samsung has to resolve are niggling user interface issues. To get more shooting modes, I have to go deep into the settings menu to enable some of them. The buttons are also a little bit too small and I often find myself pressing the wrong buttons at the wrong time, causing me to miss moments.
Perhaps the biggest stumbling block for many users is the price of the phone. The Galaxy S9+ isn't cheap at S$1,348 for the basic version with 64GB of storage. Bump that up to 256GB and you are looking at a hefty S$1,498 off your bank account.
If you've got the moolah, the new flagship is a great phone to own, of course. If not, the alternative could be the smaller Galaxy S9, which is going for S$1,198.
It comes with a 5.8-inch screen, a 3,000mAh battery and 4GB of RAM but misses out on an additional wide-angle camera in the bigger Galaxy S9+. It's not something I'd miss, to be honest.
For those holding a Galaxy S8 now, it will be a tough decision to upgrade. The main new feature is the improved camera system, which you will have to use often to justify forking out more money for.