I was a little worried about testing B&O Play's Beoplay H9i, after having some misgivings about the company's smaller Beoplay H4's bass-heavy "street" sound.
Fortunately, it has decided to tune the larger wireless headphones, just launched last month at the CES show, in a more neutral fashion, which will delight folks who want a less coloured sound.
So, less of that bass, which I'll come to in a while, but a whole lot more new features that will make the Beoplay H9i a top priority for many users seeking a pair of wireless headphones now.
For starters, the new headphones come with the active noise cancellation (ANC) that frequent travellers desire. On the Beoplay H9i, this isn't just a nice little add-on feature, but one of the best in the business.
Since the early days of the technology, headphone makers have devised ways to be more effective in cutting out background noise. The Beoplay H9i eliminates a large amount of human voices, especially in the 300Hz to 800Hz range.
I took the headphones out for a walk one evening and even at a crowded coffeeshop, they effectively cut out almost all the chatter. The music kept on playing, undisturbed, even when people seem to be talking at the top of their voices.
If you use these headphones at work, you'd probably have someone tapping on your shoulder often, because you won't be able to hear the person talking to you even if he's standing next to your desk.
One other cool thing that the Beoplay H9i offers is touch controls. So, without having to go into your pocket to look for your phone, you can stop playback, skip tracks or change the volume. You can also turn ANC on and off, simply with a flick of the finger on the right-sided headset.
The headphones are also smart enough to detect that you are taking them off, so they automatically cut off a song when you do. In a crowded aircraft cabin, these features are simply a godsend.
The only caveat? You have to be patient when you tap on the headphones to go back to playing a song again. There's a slight bit of lag, possibly due to Bluetooth, that you have to account for. At first, I always tapped too quickly, which stopped playback instead.
With a price tag of S$699, the Beoplay H9i comes with the expected luxury finish. The lightweight aluminium frame is covered with stitched cowhide leather and you get soft lambskin ear cushions with adaptive memory form.
There's no faulting the looks of these headphones, which are as stylishly designed as you'd expect from B&O. They are close to, though not surpassing, the lush finish on the Bowers & Wilkins P9 Signature.
However, I did find the ear B&O cushions a little warm and tight after wearing them for a few hours at a go. It could be that they are new and need some running in, but you should definitely try your headphones for fit before buying a pair.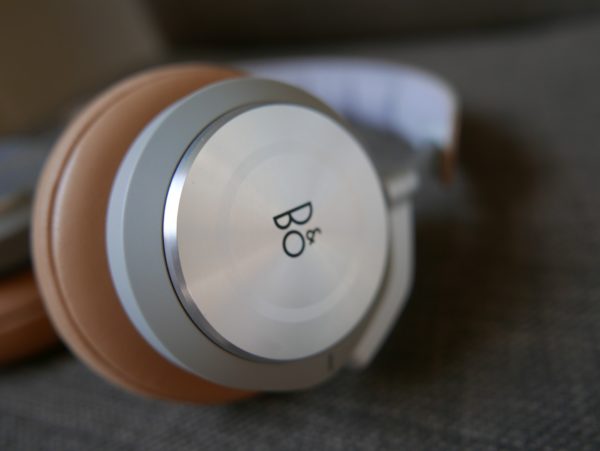 More important, of course, is the audio quality. The Beoplay H9i pleasantly surprises with a neutral, transparent sound that handles a wide variety of material extremely well.
I say surprise because the company is actually touting more powerful bass with a new bass port on the headphones. More bass is perfectly fine, as long as it is punchy and optimal, which the Beoplay H9i delivers in spades.
Playing This, a bass-heavy electronic track from modeselektor, on Tidal, I hear the low notes clearly enough without the entire experience being headache-inducing. A lot more control certainly helps here.
The headphones are just as adept with jazz vocals. Diana Krall sounds "live" on an imaginary stage when I started a playlist on Tidal. Key to this is the detail you get, from the draw of breath before each segment to the clarity of instruments like the double bass in the background.
This is probably down to the 40mm electro-dynamic drivers. They do a good job of extracting information, delivering a sound that is realistic and not overly tuned.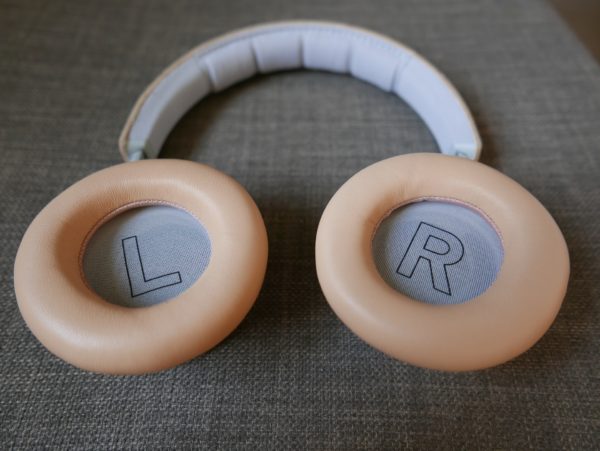 I also like that the treble sparkles when it needs to, but without too much of the edginess that jars. Plus, there is an air of confidence even with difficult, complex pieces that involve a number of instruments and a wide dynamic range.
The moody Bladerunner 2049 movie soundtrack, with its peaks and troughs, is a good showcase of how well the Beoplay H9i handles different sonic material.
And this is achieved over Bluetooth (B&O Play supports the AAC codec) with my LG V30+. I still prefer a cable connection, where possible, because that would make use of the LG phone's excellent DAC (digital-to-analogue converter).
During my tests, that provided a lot more body and scale. There's also more air and headroom than on Bluetooth, which can sound a little congested at times.
You get a wider soundstage as well, so the best audio is clearly still with a headphone jack, especially if your phone has a decent DAC.  For a closed-back design, which doesn't leak sound, unlike open or semi-open ones, the Beoplay H9i does this more than decently.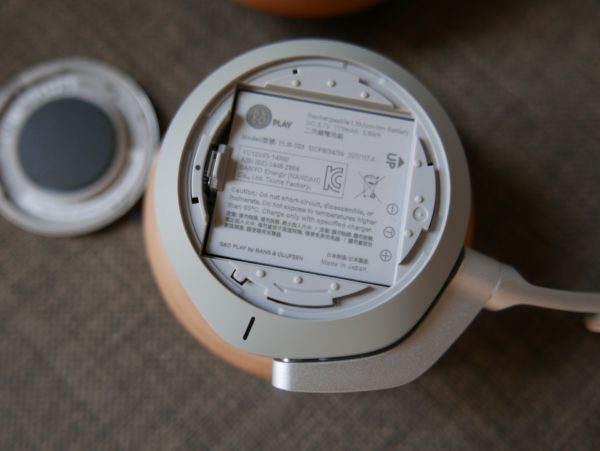 Of course, wireless connectivity is a main selling point of the Beoplay H9i. If you're wearing the headphones on your commute each day, the Bluetooth option is clearly the way to go on a crowded train. Flexibility is good.
As is a 770mAh battery promising 18 hours of usage with both Bluetooth and ANC turned on. That means the new headphones will have enough juice for most journeys. When that runs out, you can always just plug them in directly without the Bluetooth and ANC.
There's really very little to fault the Beoplay H9i, to be honest. Its sound has been well tuned and it takes out the background noise probably more effectively than most headphones I've heard.
Almost S$700 is not a small sum to pay for a pair of headphones, to be sure. But at today's crazy prices, it is what you have to pay for something that matches great audio quality with intuitive features.
Perhaps the only thing I am unsure about are the ear cups, which seem a little fatiguing. Maybe they need to be run in.