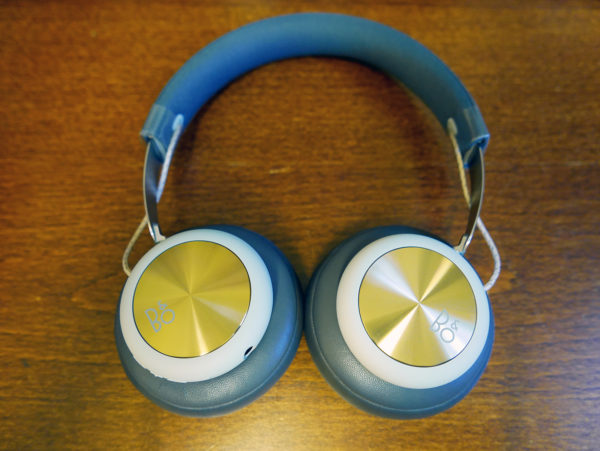 When I first heard that B&O Play was coming up with a "low cost" model for its line of Bluetooth headphones, I was excited. Thus when the BeoPlay H4 was readied for the Singapore market, I wasted no time requesting for a review unit. 
Now, S$399 isn't small change. However, it is cheaper than previous models from the renowned Danish audio company. The higher-end BeoPlay H9, for example, goes for more than S$600.
The good news is that you'll find quality finishing on the BeoPlay H4. Lambskin on the ear cups, neatly braided cables and aluminium for the head band slider make for an attractive pair of headphones in a market segment where style is key.
If you're looking for B&O quality, you won't be disappointed by the out-of-box experience. Okay, there isn't a case but I'd rather have the company spend more on the actual headphones.
After using the BeoPlay H4 for a couple of weeks, I can say they are among the most comfortable mid-sized headphones I've used in a while. The ear cups are supple, enclosing your ears well for sound isolation. The head band adjusts easily to support the cans on your head for hours of stress-free listening.
The wireless connection is easy as well. I took no time pairing the headphones with my Samsung Galaxy S7 edge.
To monitor your battery power, you can use the B&O Play app since you're already connected via Bluetooth. If the juice runs out, you can always plug in a headphone cable, assuming your phone has an audio jack.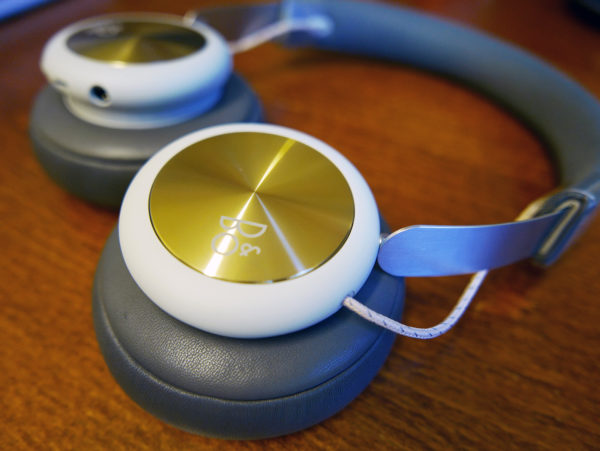 Despite the trademark B&O design finesse, the BeoPlay H4 sounds like it has been tweaked for its target market of lifestyle uses who seek a "street" sound.
Though the company says the headphones produce its signature sound, they can be quite different from its usual neutral stance, say on the BeoPlay H5 earphones.
The BeoPlay H4 emphasises the bass a little more here, which I'm not a fan of. Perhaps I'm sensitive to this, but plugging in the earphones to my Samsung phone or an NAD amplifier both made me do a double-take.
When I fired up some jazz vocals, for example, the bass seems to get in the way too much. Even on bass-heavy tracks, where I'd like a bit more of the low-end, the BeoPlay H4 seems to boost things a little too much.
To be sure, the headphones aren't bad. There is still the mid-range clarity that you seek for vocal tracks. And there is bite and attack when a track calls for that. It's just that the additional bass can feel a little awkward – unless that's what you want.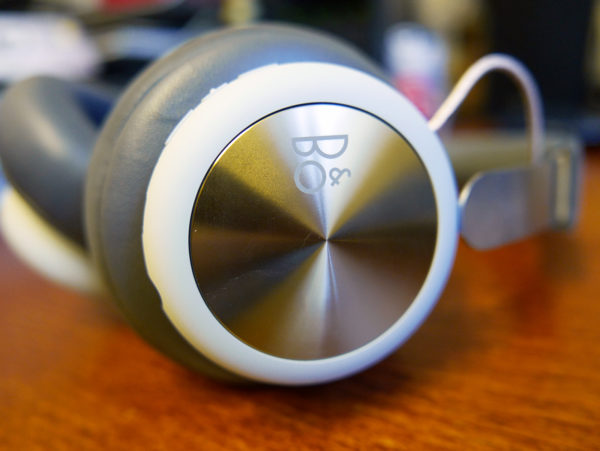 Unfortunately, that is the feature that stands out for me. Otherwise, the BeoPlay H4 seems a strong competitor in a field where similar headphones cost more. B&W's P5 Wireless goes for more than S$600 (or about S$500 online), while the Beyerdynamic T 51 i costs more than S$500 and it isn't even wireless.
Both sound better, I'd argue. They are less coloured and have a bit more refinement that is missing in the cheaper BeoPlay H4.
My advice is to listen to the B&O Play headphones at a shop before buying. The company's build quality isn't in doubt; just make sure the sound is what you can get used to.