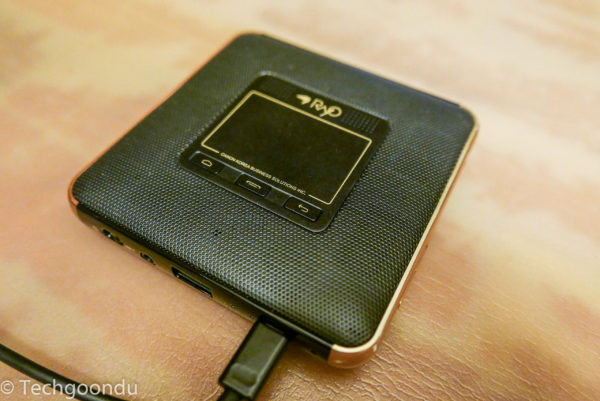 The Canon Rayo S1 is what you would call a pocket-sized mini projector.
Not just portable, as some of its rivals may be, it also fits into your palm and your pocket if you want to bring it along on your travels.
Sized like a power bank or a portable Wi-Fi router, the 235-gram Rayo S1 lets you play your movies on any blank wall while on the move, or show a quick presentation to potential clients in an office.
To do this, the projector offers brightness rated at 100 lumens and a screen size of up to 84 inches. Plus, you get a passable 854 x 480 resolution.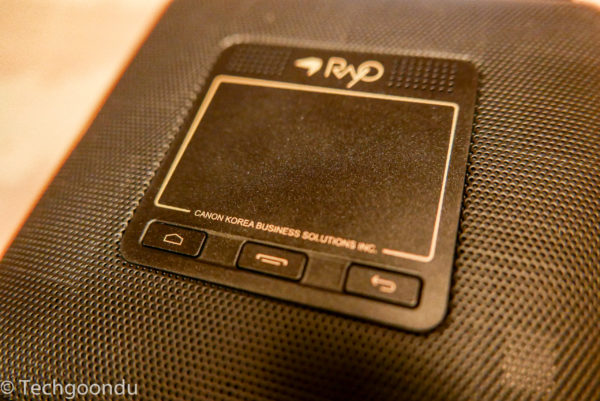 On top of that, Canon has built in a touchpad to navigate the menus on screen. There's also 4GB of memory onboard for you to store music and videos.
As you might have guessed, the device runs on Android, an old version 4.4.4, to be precise. Newly launched phones today are on Android 9.0, for comparison.
One of the first things I noticed about the device was the noise. Though it sounded like it was coming from an internal fan, it also reminded me of a rattling chassis.
Fortunately, that was confined to the startup. So, if you want to impress people, make sure you have the Rayo S1 set up before fire it up in front of them.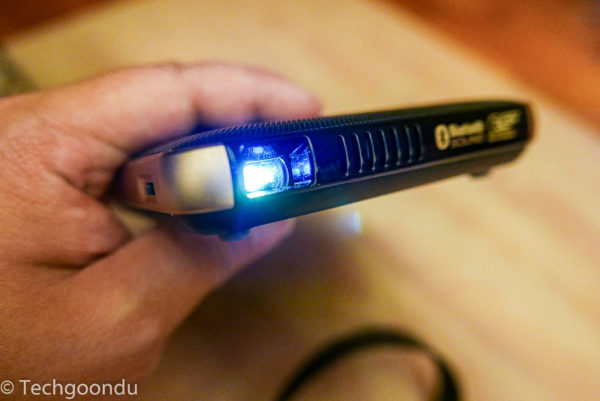 Plus, make sure you power up the 3,800mAh battery onboard. I tried plugging the projector to a USB charger while turning on the projector when the battery was nearly flat and it just kept rebooting.
In other words, you need some power in it, even if you are plugged into a charger. Plus, remember that 3,800mAh is a modest amount. It is the capacity of typical smartphones, which don't have to constantly shine a bright light on a wall.
On battery alone, I wouldn't bank on the Rayo S1 to run more than 90 to 100 minutes, or just shy of the 120 minutes that Canon promises.
So, make sure your movie isn't as long as the Avengers: Endgame, if you want to have an outdoor theatre experience during a camping trip.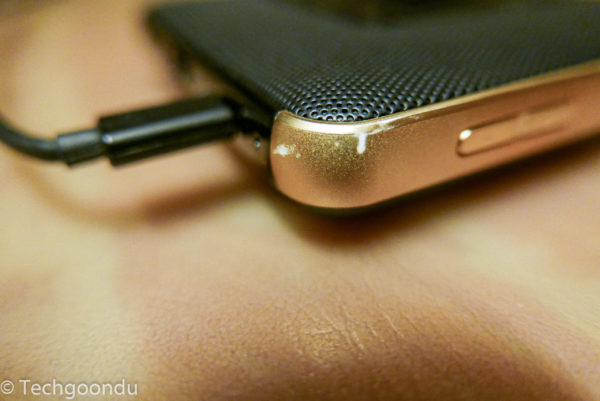 It's hard to avoid the fact that the Rayo S1 is a mixed bag with some hits and some misses. It impresses in some areas and largely works as advertised but falls short in other areas.
It is relatively easy to move around its menus thanks to the touchpad, for example, but the manual focus slider is a little flimsy to touch.
The resolution is sharp enough but the image can't be too large or it would become blur. For optimal sharpness, I placed the Canon projector about 1 metre away from a wall, which gave a screen size of about 28 inches.
The brightness from the Rayo S1 is also decent for a dim room or an evening under the stars, but using it in the day would be a little challenging. Yes, it's good if you know how and when to use it.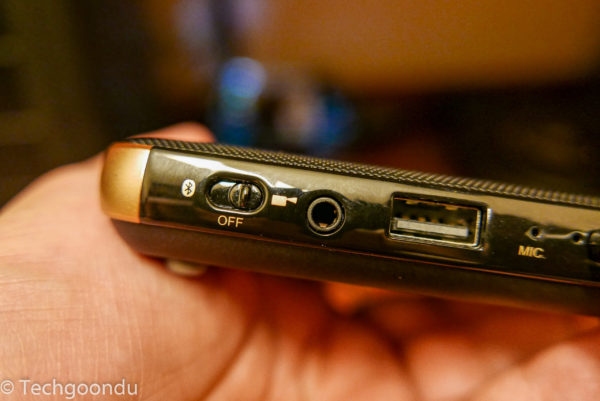 Good news is, it's at least easy to play your content. With a USB port, the Rayo S1 lets you plug in your USB drives stuffed full of movies, so it's literally plug and play. During my tryout, I played an old movie on the Rayo S1 without issue.
Alternatively, you can hook up your phone wirelessly and share your screen via the projector, much like how you would do on a TV.
My Android-based LG V30+ phone was easily connected to the Rayo S1 this way. I just had to tell the projector to wait for a connection and then get my phone to share its screen and within seconds, my phone's screen was projected on the wall.
Of course, this will suck battery life from both your devices, so don't forget to charge everything up after use.
Perhaps the biggest issue with the Rayo S1 is what its designers want it to accomplish. It can't seem to decide if it wants to do well as a projector or also double up as a power bank (which it is) or a Bluetooth speaker, which it also is.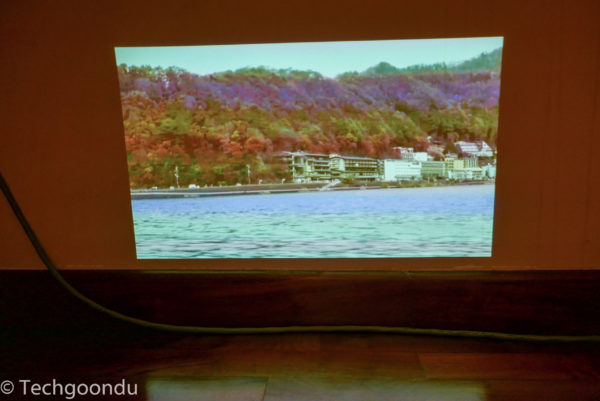 The best example of this caught-in-two-minds situation is the power button. In the middle position, it keeps the projector is off.
Slide left and it becomes a Bluetooth speaker – you can't turn on the projector in this mode. Slide right and you have the projector cranking up.
The Bluetooth speaker, which is said to have a 3-watt woofer built into the chassis, sounds awful, to be honest. It seems like a feature that someone had bolted on as an afterthought.
Thin and lacking clarity, the speaker just manages to sound marginally better than many a token smartphone speaker. I wouldn't bother connecting my phone to the Rayo S1 for music.
I guess you can choose not to use the speaker, if a lightweight projector is your main priority. For folks who want an ultra-compact design, the Rayo S1 would still seem attractive.
Its price of S$559 is what you expect to pay for such a device, though you should be aware of some of the drawbacks that come with portability.