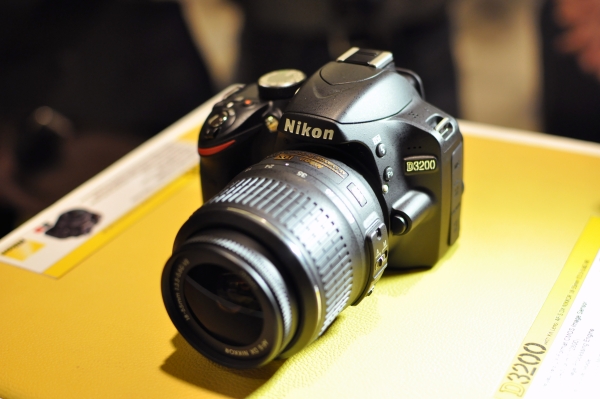 Now that Nikon has taken care of its top-end customers with the new D4 and D800 DSLRs, it has turned its attention to the entry-level segment of the market.
Camera makers like Canon and Nikon have been going after the burgeoning market of youngsters who want a "cool" DSLR for a while now, and Nikon's newest entry-level D3200 makes for a very compelling "first camera".
Nikon will continue selling the affordable D3100 alongside the D3200. Both look nearly identical, so how worthy is this new upgrade?
D3200 highlights
The D3200 features a brand new 24.2-megapixel sensor, which is a significant bump from the D3100's 14.2-megapixels. I'm told the D3200 utilises the same tech which allows the D800 to pack in its astounding 36-megapixels without sacrificing image quality.
Let's take a step back for a second: Nikon's basic, entry-level DSLR is now a 24.2-megapixel camera. This means that the company's mid-range models will probably enjoy the same if not better treatment when they get their upgrades further down the road.
The D3200 also sees a maximum ISO bump to 12,800, and is powered by Nikon's new Expeed 3 processor. The new processor is the same as the one found in the D4 and D800 and crunches your photos faster, allowing the D3200 to take stills at 4 frames per second in its burst mode.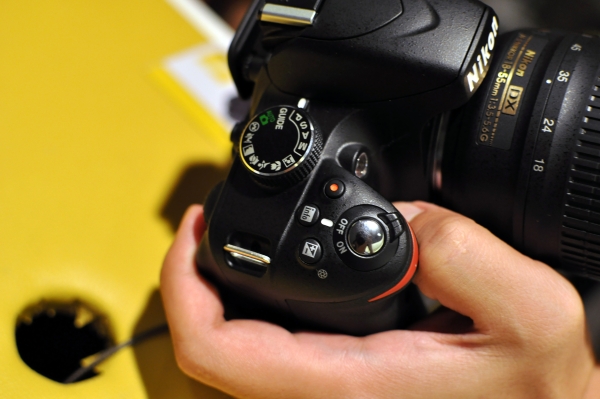 The D3200 can shoot in 1080p video in 24/25/30fps and 720p video in 50/60fps. If your video is going straight to YouTube, VGA mode is also available. It's the smallest and cheapest DSLR to feature an external mic input.
The LCD screen, while still a 3-inch panel, is bumped up to a high 921K-dot resolution, around four times more than the D3100.
There are some ergonomic improvements, including a re-positioning of the video button for faster access. The D3200 is also surprisingly lighter than it looks, and very comfortable to hold.
Oh, and the camera now comes in a very, very bright red, so bright it almost hurts my eyes. The colour might be appealing to some, but it definitely lacks the more serious air of its black counterpart, and looks almost frivolous in comparison.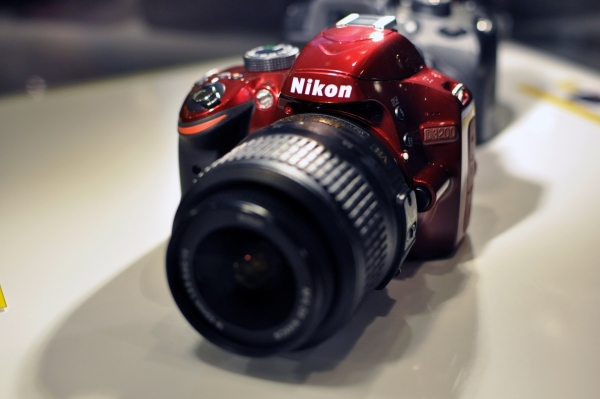 Revamped "Guide Mode"
The D3200 has a new and friendlier interface to help ease beginners into the world of photography, including the functions of all the manual knobs and dials and technical jargon.
Turn the mode dial to "Guide" and the camera will walk you through the process of set-up, shooting, viewing and deleting.
Not sure how to take some specific photos? Simply select "easy operation" for help with taking pictures of the most common situations and subjects, such as "Close-ups" or "Portraits".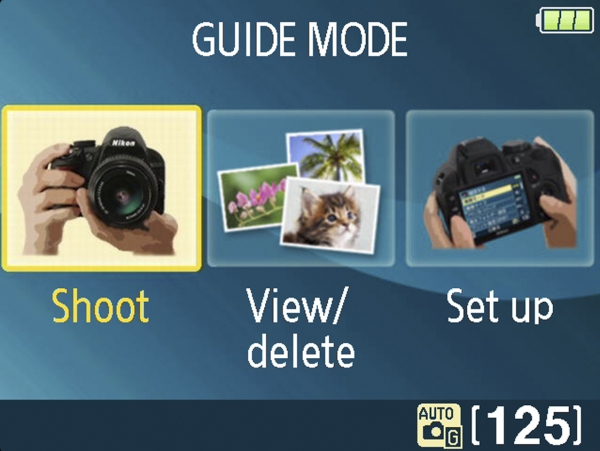 If you're already pretty handy around a DSLR, but still need some guidance, there is an "Advanced operation" option for more creative options, such as capturing the reds in sunsets or freezing motion to avoid blur.
All these guidance come with reference images for shooters to look at before trying to compose their own version of the shot.
Nikon has also revamped the user interface and menu to be easier to understand, doing away with as much jargon as possible and using text to explain functions instead of ambiguous icons.
Smartphone control
Nikon also launched a nifty new Wi-Fi accessory for the D3200: the WU-1a Wireless Mobile Adaptor. This tiny dongle can be attached to the camera and lets it talk to an Android phone or tablet through a Nikon-made app.
Users can then user their Android device as a remote control or download photos directly from the D3200. An iOS app is also in the works, and there are no plans for any other platforms. You know what this means: DSLR-quality Instagram photos!
The dongle currently works only with the D3200, but Nikon Singapore admitted it wouldn't be too hard to make it available for other cameras through a firmware update. Whether they actually make it happen is another matter entirely, of course.
Bottomline
This is a very compelling camera for first-time DSLR buyers, and I'd even go as far as to say this is the best DSLR beginners can buy, bar any major announcements from Canon to break up Nikon's party.
While the Guide Mode is useful, users who follow and learn closely from it will probably never fire it up again once they master the basics.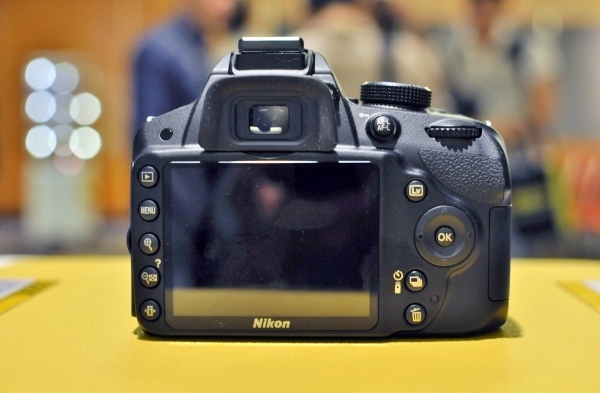 But the key question remains: D3100 or D3200? Both will still be sold side-by-side, and the D3200 will also have to compete with the D5100 above it. If the prices cut too close to each other, it will be a tough choice. We'll have to see if Nikon has any pricing strategies up its sleeves.
Note: For reference, the D3200 will ship in the United States this month for US$699.95 with an 18-55mm kit lens. Singapore will likely get it by May.