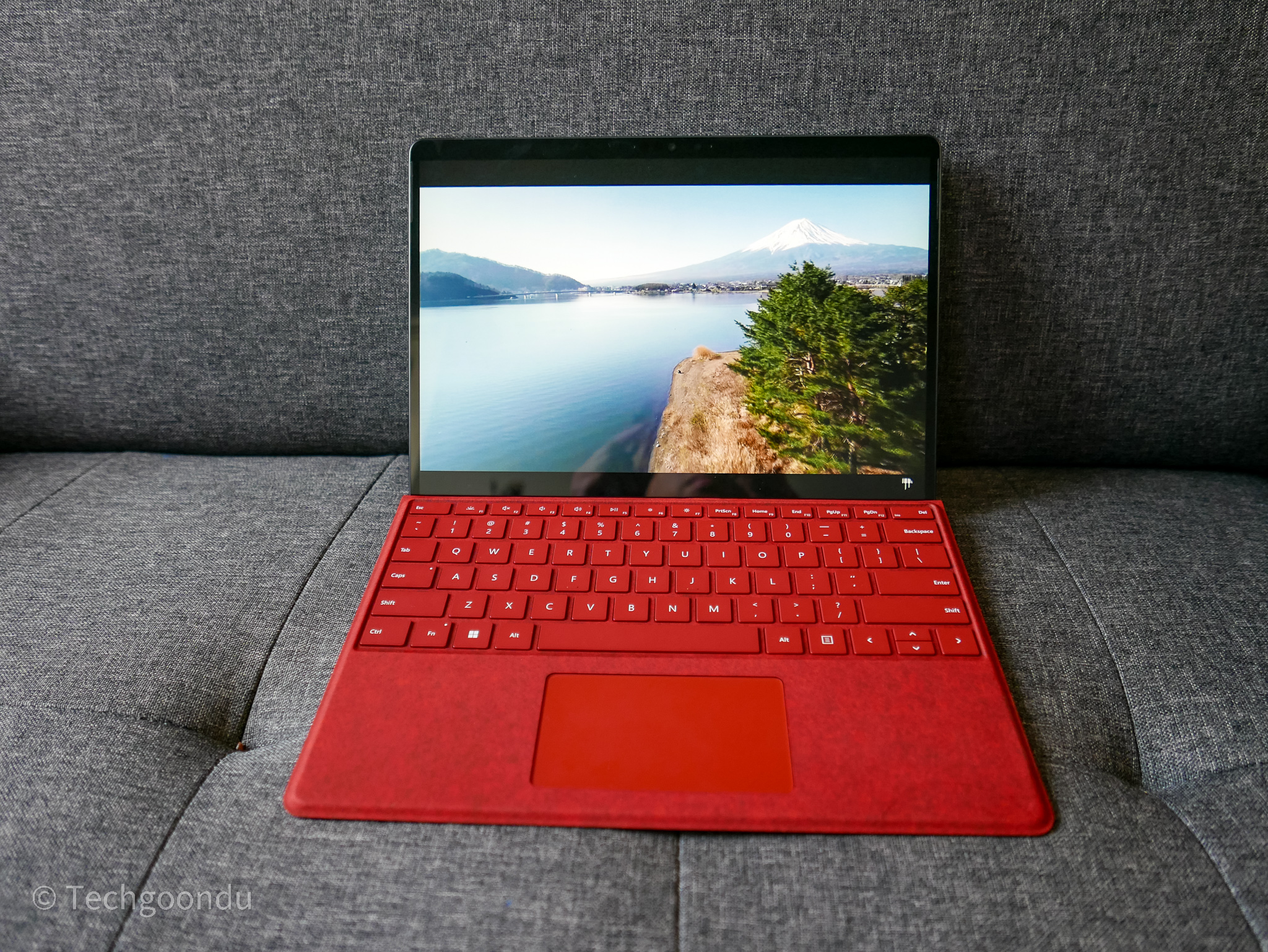 I bought my wife a Surface Pro five years ago because it was easy to use and combined the touchscreen of a tablet with a detachable keyboard that was good enough to fire away e-mails on the go.
Today, my daughter still uses that laptop for her online lessons. With the touchscreen, it is really kid's play when it comes to getting started with computing.
So, when I heard that the latest Surface version, the Surface Pro 8, was out in Singapore, I was intrigued. It's taken Microsoft half a year to ship this model here, but I'm glad it finally did.
The same versatility with its highly sensitive touchscreen and detachable keyboard still applies here. Plus, the bezels are now slimmer than previous models and the corners are curved and a bit more modern looking.
The kickstand, as before, lets you adjust to a viewing angle that fits well, whether you're getting on a video call or working on some spreadsheets. Just as importantly, besides the familiar silver finish, the Surface Pro 8 also comes in black, or as Microsoft would call it, graphite.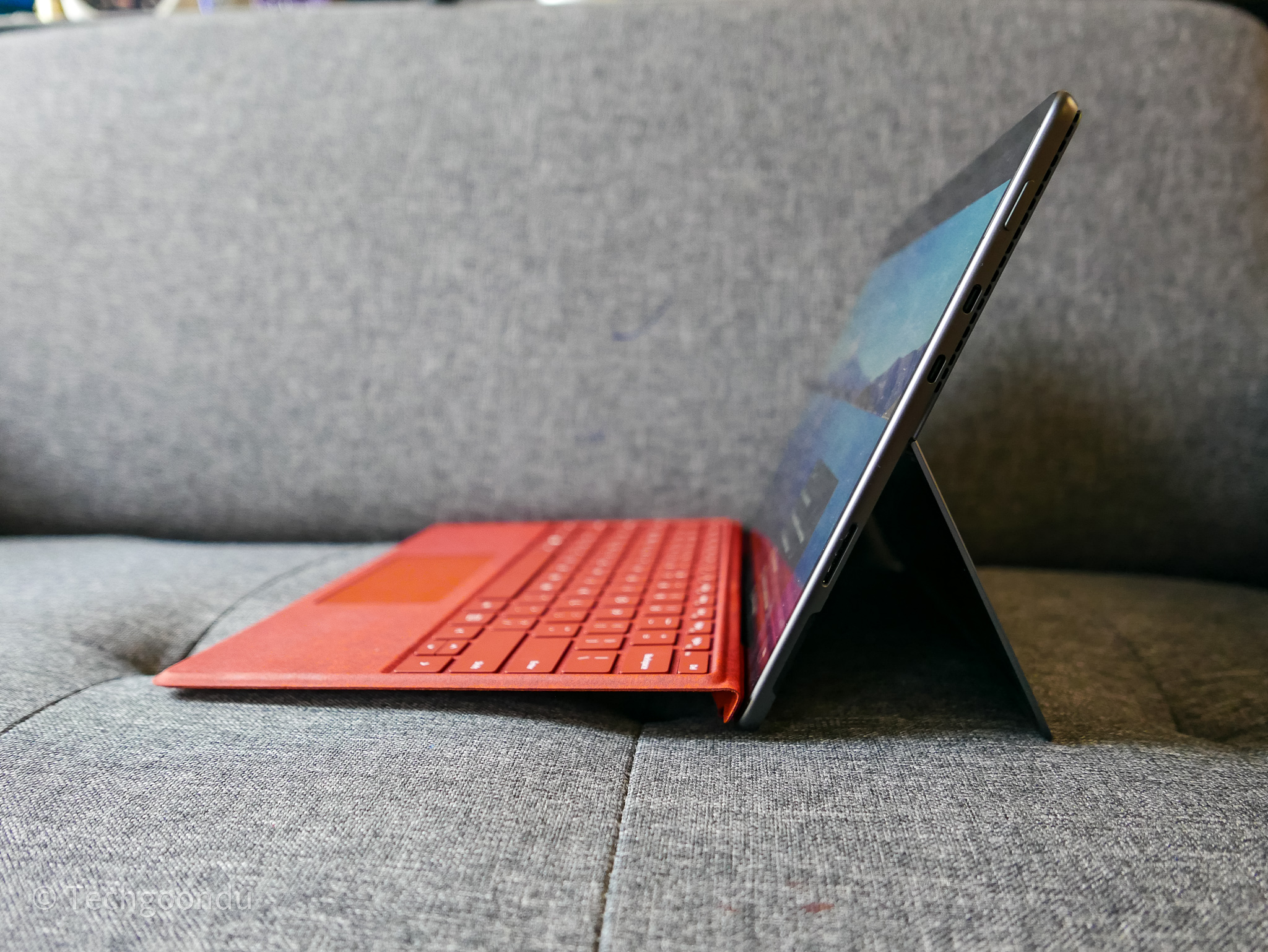 Power up the device and the first thing that greets you is the 13-inch PixelSense Flow display. Its resolution of 2,880 x 1,920 isn't the sharpest among laptops of its size (some offer 4K now), but it's plenty sharp.
Certainly, when I try watching some YouTube videos on it, you don't get any hint of the jagged edges on images. The screen has also got decent contrast and vibrancy without being too oversaturated.
The 120Hz screen, though running at 60Hz at times to save battery power, is great for touch-based apps. I used it to get around Google Maps, for example, and it's great to avoid the lag with slower displays.
Driving all these capabilities under the cover is an 11th-gen Intel Core i7-1185G7 chip, 16GB of RAM and a 256GB solid state drive (SSD).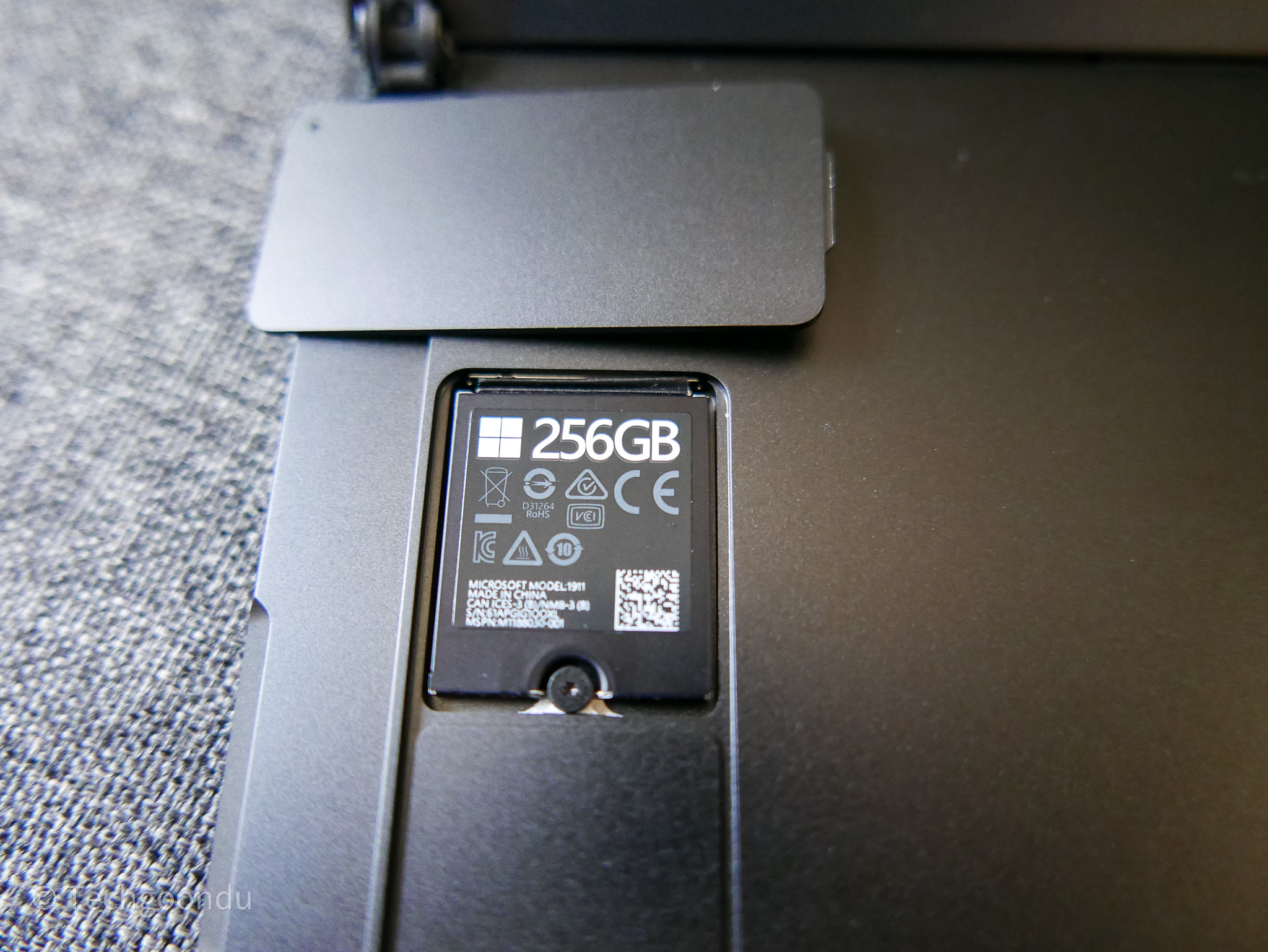 The storage capacity can be easily upgraded by popping out a small panel at the back of the Surface Pro 8 and simply screwing in a new SSD. Do note that this is of the less common M2 2230 size, though Amazon does stock a number of them.
What may put off some potential buyers is the Intel processor in the new Microsoft device. The 11th-gen chip comes with Intel Evo graphics, which offers a boost over previous versions, but this isn't the latest Intel 12th-gen chip that other laptops may offer.
Fortunately, the Microsoft gadget's performance isn't shabby. In PC Mark, a suite of tests that measure a PC's performance in everyday office tasks like video calls and spreadsheets, the Surface Pro 8 came back with a score of 4,298. This is higher than a Core i5, 8GB Microsoft Surface Laptop 4 (4,145) last year.
In 3DMark tests, which simulate games that are popular today, the Surface Pro 8 performed as expected, with subtest scores of 1,757 for Time Spy, 4,707 on Fire Strike and 14,432 on Night Raid. Again, it edges out the Surface Laptop 4 from last year.
Clearly, the Surface Pro 8 isn't a gaming rig. However, it might be fine if you fire up the odd game or two on the road with the graphics settings set to low.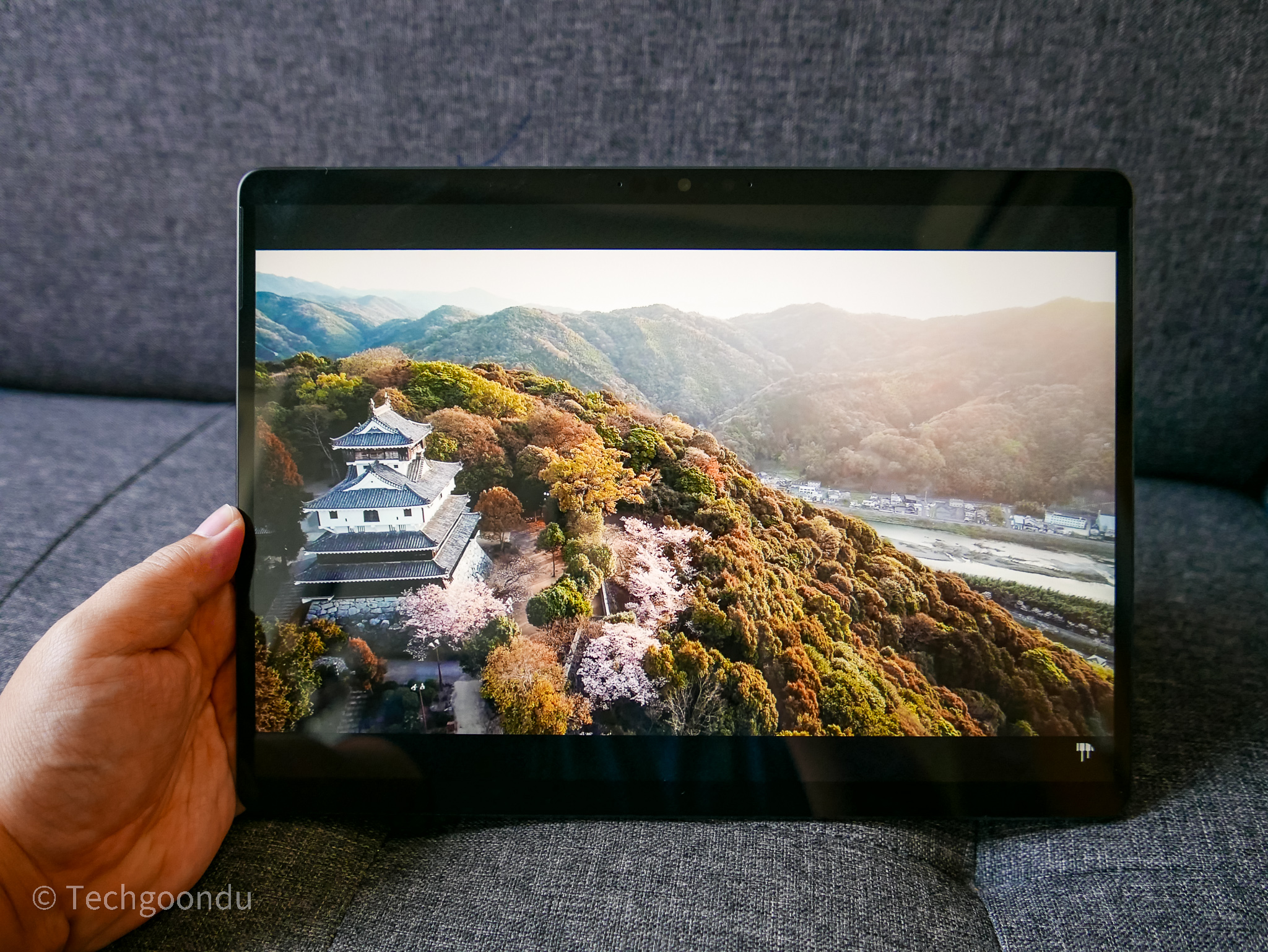 What I do like is that the metallic frame, which only has small vents at the edges to get the heat out, doesn't feel too hot even when it's busy running the benchmark tests. Yes, the device is safe to place on your lap.
Performance, of course, is but one aspect of what the Surface line of devices offer. Versatility and ease of use have always been their strong selling points.
Here, the 891g screen, sans the keyboard, is light and small enough to easily carry around. If you're going into a booth in a shared office, you can just bring the main unit along for a call, with or without the keyboard.
Speaking of that, the add-on Surface Pro Signature Keyboard is a must if you're buying the Surface Pro 8. The detachable keyboard now comes with a handy notch to store your stylus and juice it up.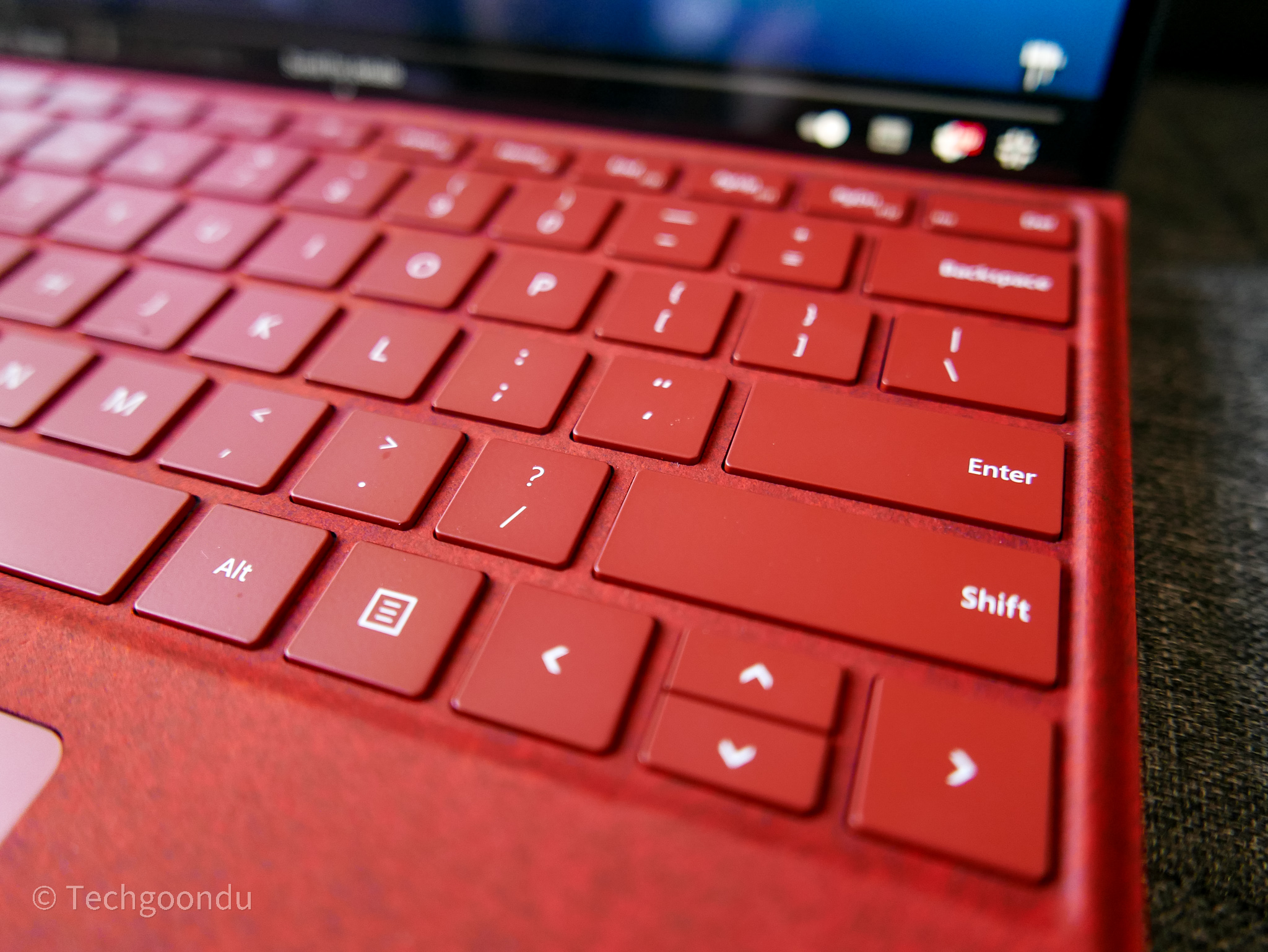 The keyboard itself is large and offers decent tactile feedback for its slim profile. However, this is more for typing short e-mails instead of long essays, and you're probably better off with a larger, separate keyboard if you type for a living, as I do.
The glass touchpad that comes with the keyboard is not the largest around, if you compare with traditional clamshell laptops. However, it seems larger than previous Surface versions and is adequate, once again, for quick navigation.
For me, the Surface Slim Pen 2 stylus is a show stealer. Easily paired via Bluetooth with the Surface Pro 8, it feels like a real pen and is responsive whether you scrawl down notes or draw out a masterpiece on the screen in your free time.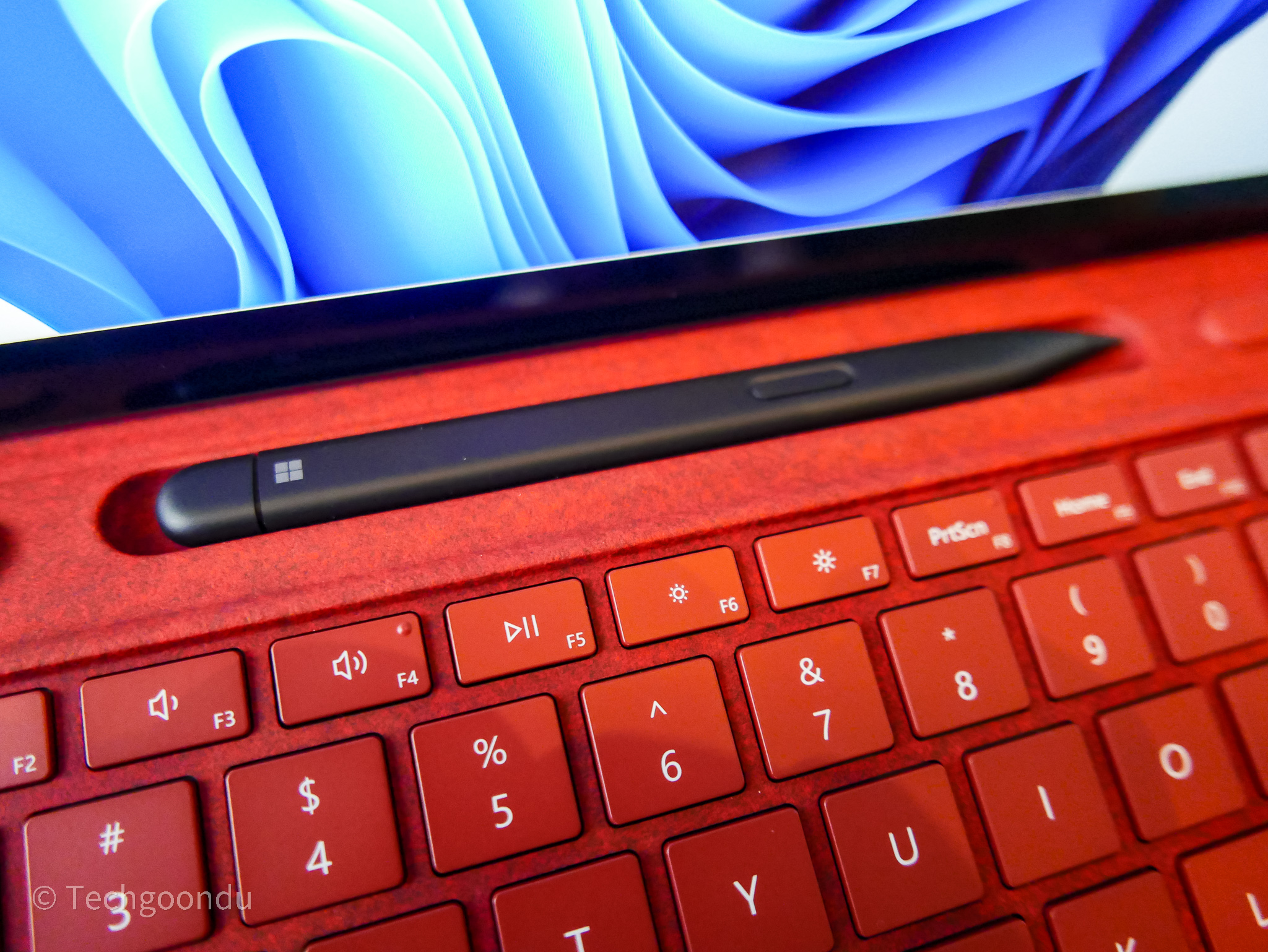 A useful button at the top of the stylus lets you fire up the Microsoft Whiteboard app quickly so you can get your notes in. Pressing the button again while in the whiteboard lets you exit just as quickly. Turn it around and the top part acts like an eraser at the top of a physical pencil on the digital whiteboard.
Unsurprisingly, the new Surface Pro 8 looks to retain the strengths of previous models. It builds on a refreshed design and improved keyboard and stylus. Once again, its ease of use will win over many users – students in particular will love its touchscreen and stylus.
One thing to note is that the USB ports on the side of the Surface Pro 8 now only come with the USB-C variant. This means you can't easily plug in, say, an old USB flash drive or a wireless mouse connector, without using an adapter.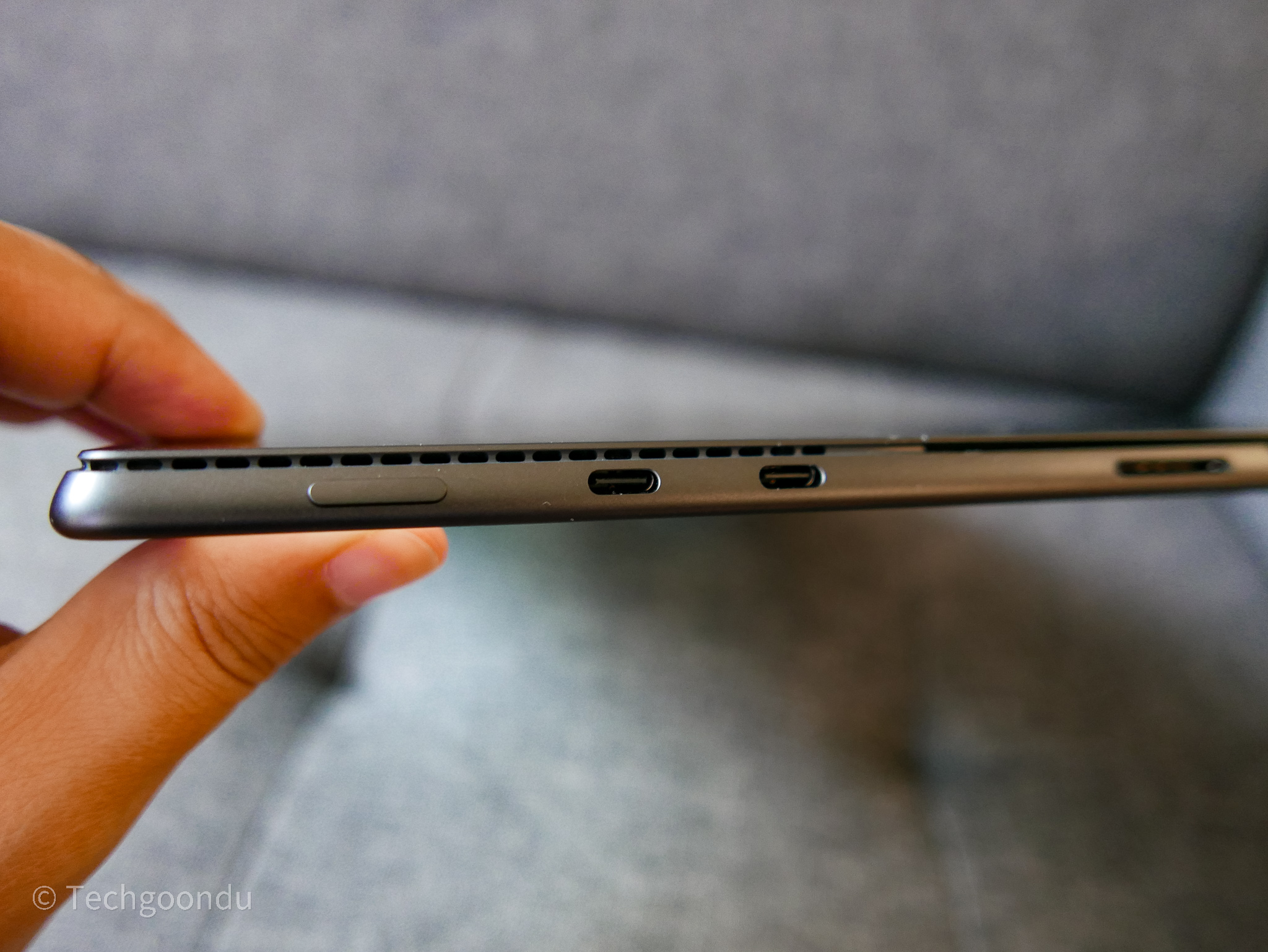 The good news is that the two USB-C ports now support Thunderbolt 4, which means you can hook up to a compatible monitor, external drive or other devices. It can also be used to charge the Surface Pro 8 if you choose not to use the proprietary power adapter.
All said, this is a great companion for working from home or for online lessons. As with previous Surface devices, it isn't the cheapest around.
The baseline S$1,649 model in Singapore is pretty basic. It comes with a Core i5 chip, 8GB RAM and 128GB SSD, which are just about enough for today's needs and may lack a bit of future headroom for demanding apps like video editing tools.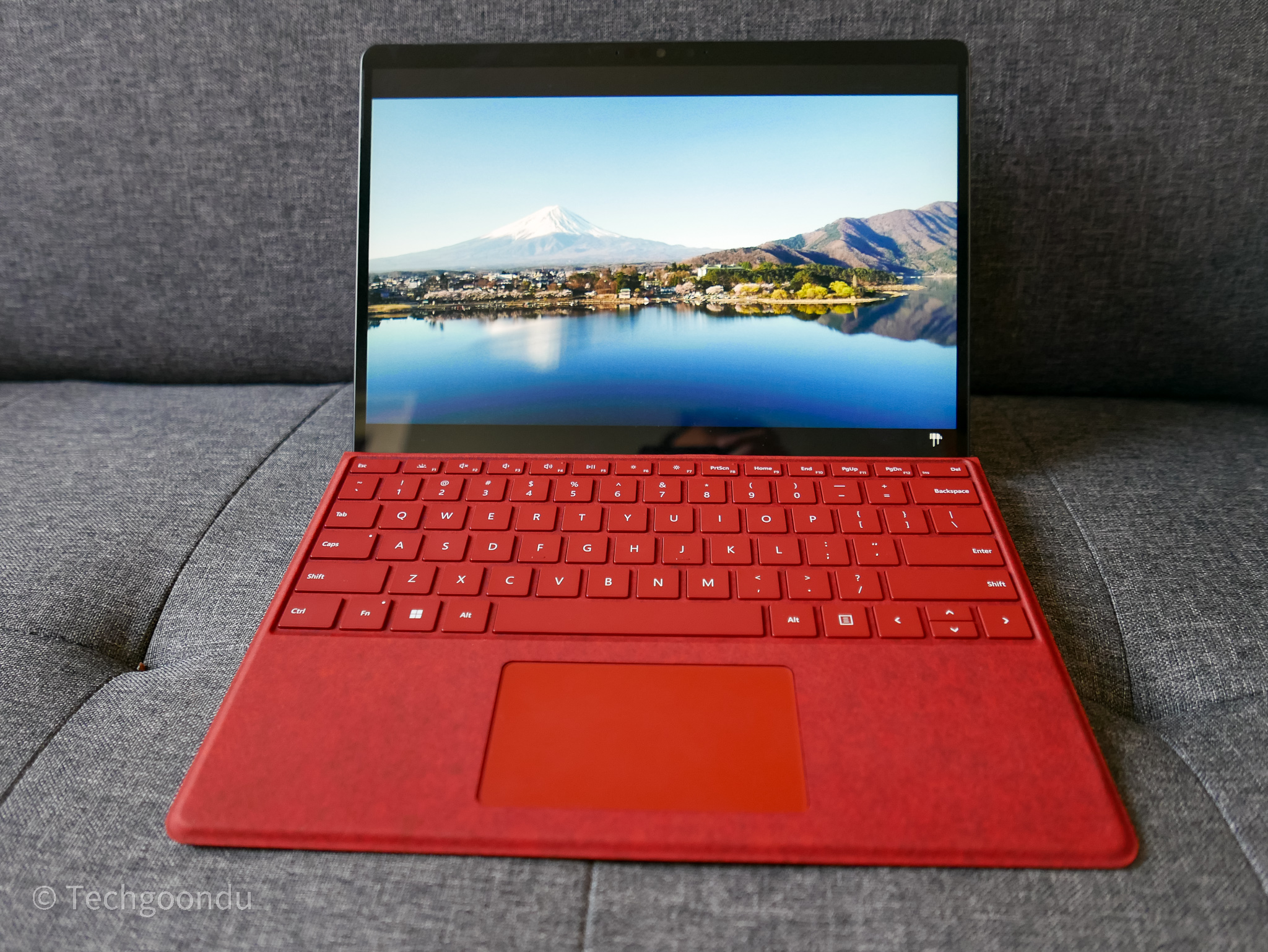 Don't forget the Type Cover keyboard, which is a must, goes for another S$239 (add more for an additional fingerprint reader). At the time of writing, Microsoft is throwing in the Surface Slim Pen 2 for free, so at least you save S$179 there.
For the unit I reviewed, which has a Core i7/16GB/256GB SSD configuration, the price is S$2,399 before adding a keyboard. With one, it goes up to S$2,638, which isn't that cheap. The free stylus does help sweeten the deal a little, to be fair.
Ultimately, a buying decision will boil down to how much you value a two-in-one detachable device. The Surface Pro 8 offers a premium experience in this class of devices and users who want the flexibility of a tablet and laptop will probably be happy to pay for that.
UPDATE at 26/03/2021 9:45am: The story has been updated with new images.