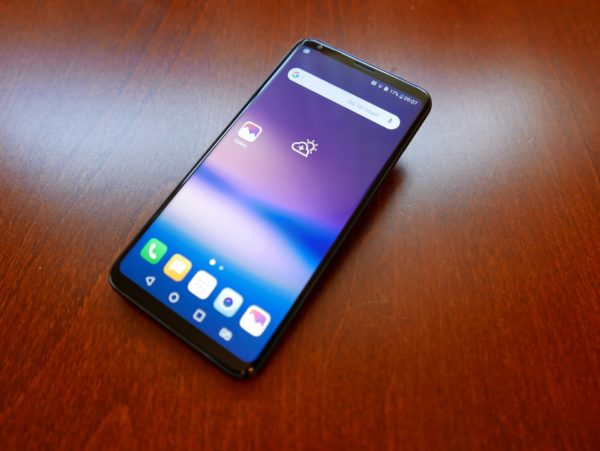 I was a little puzzled when I first saw the V30+, this year's high-end phablet from LG.
Yet another change in shape and design, after years of ripping things up each time, from curved screens to leather to modular and more, which points to the company's lack of a winning formula to latch on to.
The V30+, however, is its best design in a while, after the leather-backed G4 that won over so many fans. No, it's not as sleek as Samsung's Galaxy S8+ when it comes to a seamless screen, but it's slimmer and lighter than its Korean rival's slightly larger Note 8 phablet.
At 158g, the V30+ is easy to handle too. A departure from the heavier phones of recent years, it's a return to the notion of slim and light.
Certainly, that helps with a large 6-inch OLED screen that doesn't seem all that over-sized, thanks to the slim bezels. They aren't the slimmest in the industry but they are better looking than the relatively thicker ones on the Google Pixel 2 XL, for sure.
I also prefer the glossy finish on the V30+. Though somewhat attractive to fingerprints, it is elegant, especially with the darker colours, such as the dark blue version that I have on loan for the review.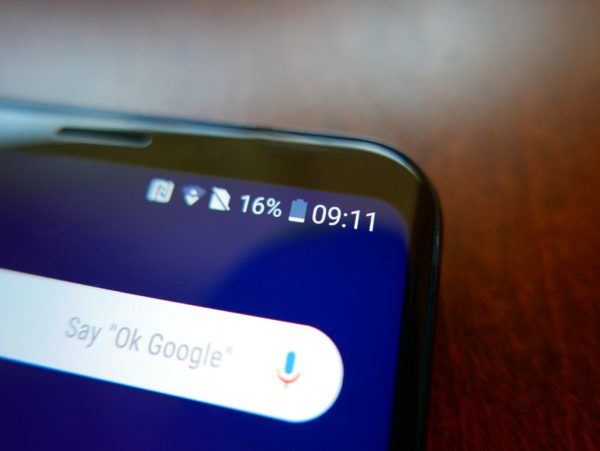 Another reason why I'm giving the V30+ higher marks for looks this time is the dropping of the small always-on screen at the top of the V10 and V20. If you just compare the current phone with those two, you'd see how much better looking the current one is.
The appeal goes beyond looks, of course. The main selling point for me is the excellent sound quality that the V series has been putting out in the past two years.
The V30+ sports what LG calls a Quad DAC, with a well-liked ESS Sabre ES9218+ digital-to-analogue converter (DAC), that brings much needed precision and clarity to tracks you play on the phone.
And in case you're wondering, there's a headphone jack in the V30+. See, you don't need to follow your rivals when you know what you're doing. Courage, eh?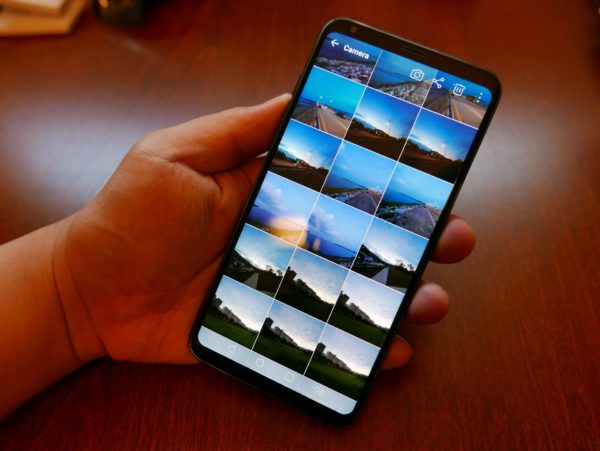 I listened to lossless tracks from my own collection as well as those streamed over Tidal and I'm certain this is the best phone I've heard yet for music on the go.
On Tidal, a-ha's MTV Unplugged Summer Solstice album, for example, sounded like the live concert that it was. At no time was the treble cracking up or the bass overly bloated. There's an accomplished ease with which the V30+ handles sonic material, much like how a dedicated music player might.
And I was listening only with my humble Audio Technica noise-cancelling earphones. I'd be happy to plug in more accomplished earpieces like a pair of Sennheiser IE800 or Campfire Audio Andromeda to have a go. I'm confident they'd shine as well.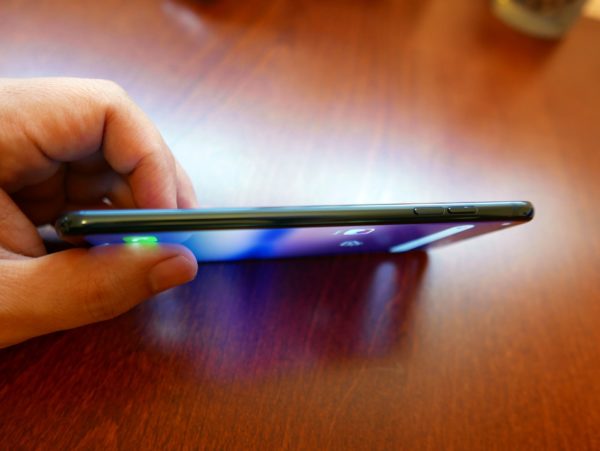 The other thing LG wants to show off is its cameras. Like recent LG flagships, the V30+ comes with a dual-lens setup for the main camera.
There's a 16-megapixel lens here for close-ups and regular shots, say, of portraits and a wide-angle 13-megapixel one to capture the background of a scenery, for example.
The default lens has an f/1.6 aperture, so it's pretty handy for poorly-lit indoor scenes or night shots. Essentially, you can let in more light so you don't have to hold the phone still for too long, thus avoiding shaky, blurry images.
The wide-angle f/1.9 lens is also useful for capturing, say, the wonderful beaches of Bali from atop a hill. Or, simply a block of HDB flats at dusk. Yes, as LG has claimed, there is less distortion at the edges this time (see my shots on the V20).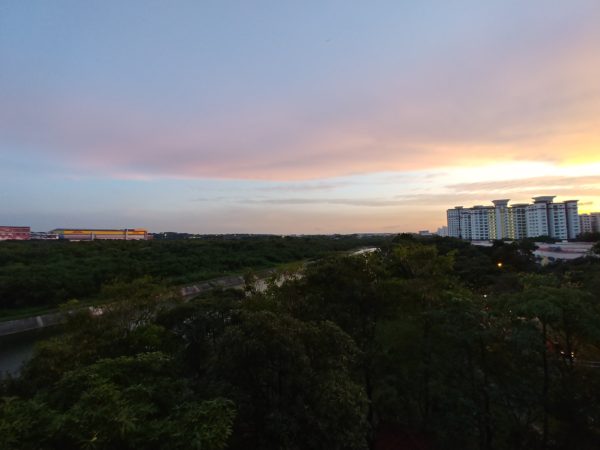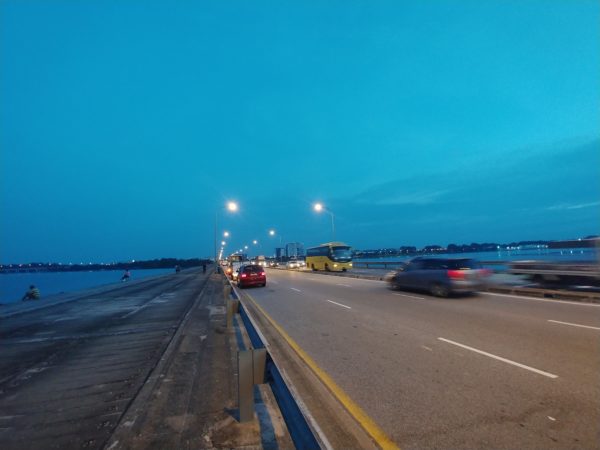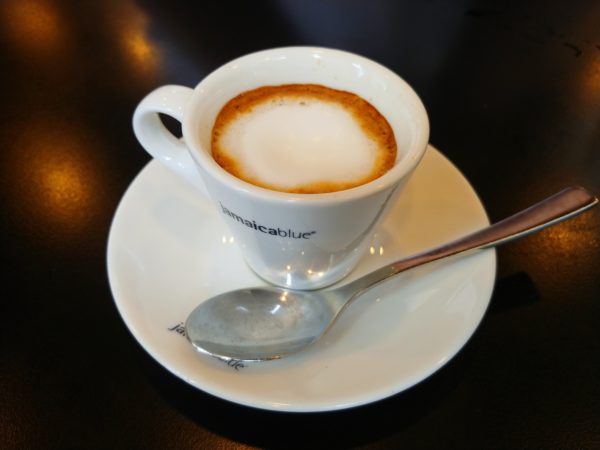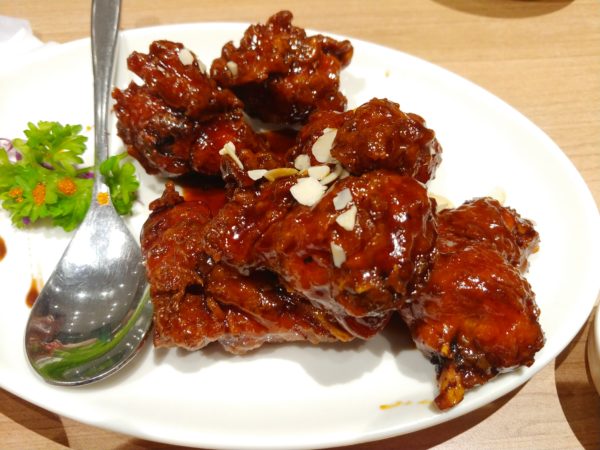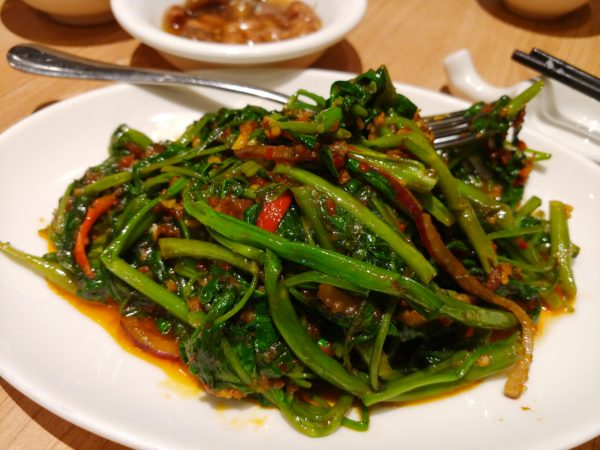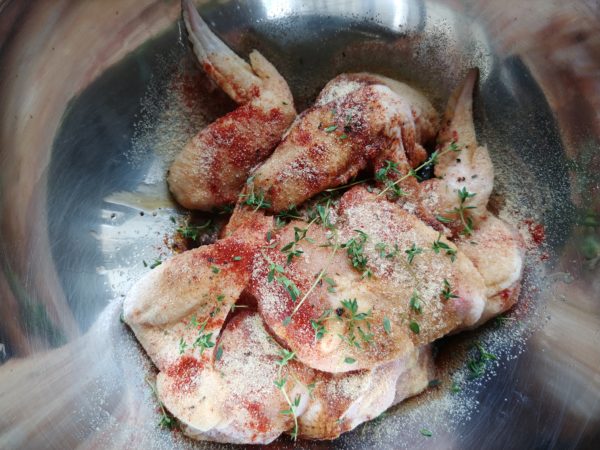 There are a number of cool things LG has thrown in, such as Graphy. It basically takes the settings used by experts (such as the shutter speed, white balance and ISO) and applies them to similar situations you may find yourself in.
It's fun but let's say each environment is different. The setting sun shines differently each moment it moves away in the horizon, so it's hard to simply apply stock settings. Still, I can see useful ones, such as the stock setting for fireworks in the evening.
Indeed, for casual shots, the V30+ should make everyday photography easy. Some challenging situations, like the one below with the setting sun still bright in the background and the dimly lit foreground, will be tough. Then again, they will be for most phones.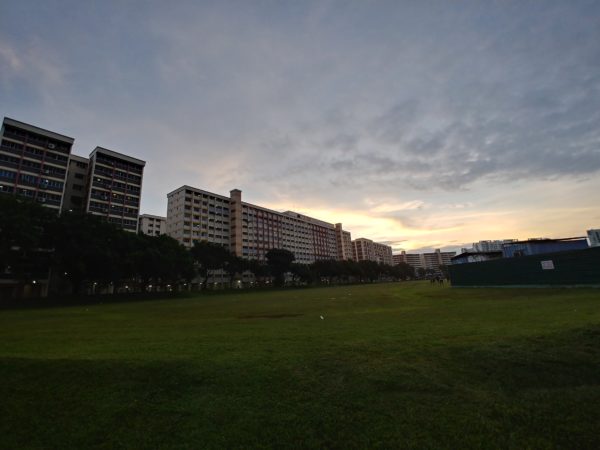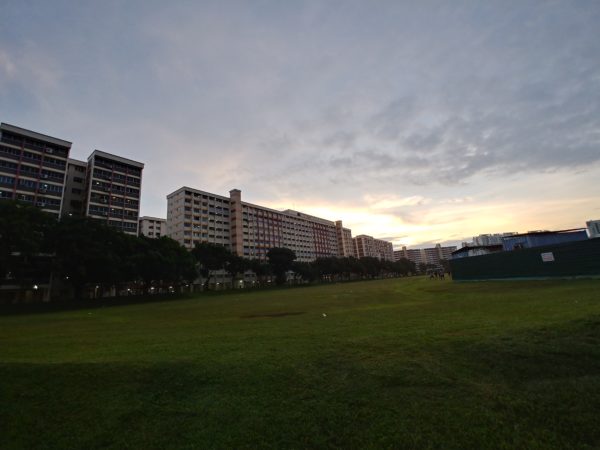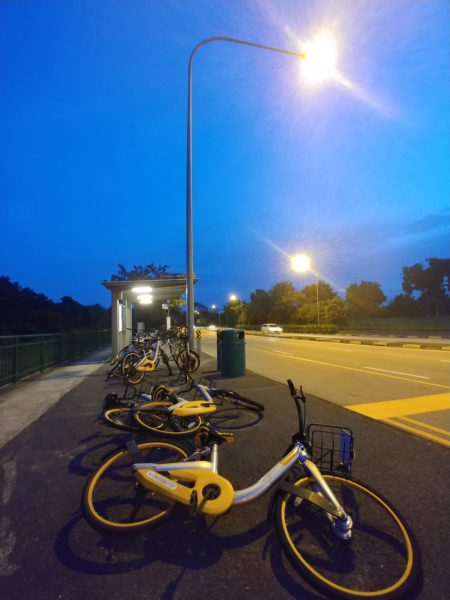 As a flagship, the V30+ comes with the top-end hardware you'd expect. The Qualcomm Snapdragon 835 chip is a fast engine, helped by 4GB of memory to run everything smoothly.
If you're wondering what's the difference between the V30 and V30+, it's simply the onboard storage. Singapore gets the V30+, which has 128GB, instead of the 64GB on the V30.
The generous capacity is handy for storing songs from your collection, or for images and videos you take on the V30+, and there will be many. If that's not enough, there's a microSD card slot supporting cards up to 2TB.
The 3,300mAh power pack isn't the biggest around (Huawei's Mate 10 Pro has a 4,000mAh battery) but it does the job well enough. It easily lasts through a day without problems, though your mileage may vary if you fire up online games too often.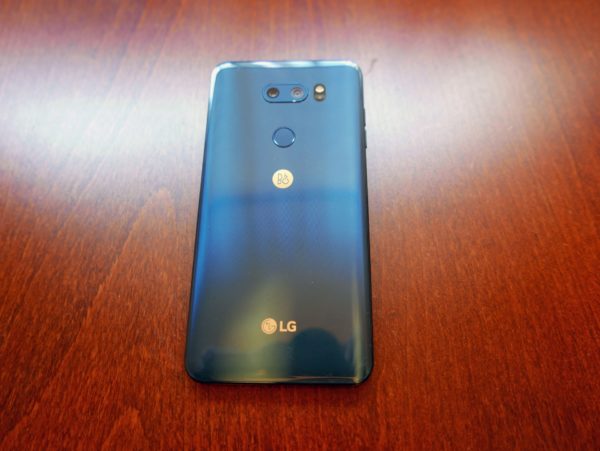 Indeed, almost all the practical features you'd expect from a flagship is here. There's a zippy fingerprint sensor at the back that is easily reachable, should you choose not to use facial recognition to unlock your phone.
Plus, there's wireless charging, which was handy for me since I had a Samsung Qi-based charger on my table. The phone juiced up just fine.
The V30+ comes with IP68-standard water and dust resistance as well, so I went for a jog and splashed off the sweat on the phone afterwards at the tap. It still worked fine, though a warning came up to say I should not charge the phone when there was moisture.
If there's one thing I'm not sure of, it's the Android 7.1.2 operating system onboard. Sony has the latest Android 8.0 on its Xperia XZ1 and Google, of course, on its Pixel 2 XL, so you'd be hoping that LG updates its software to the latest version soonest.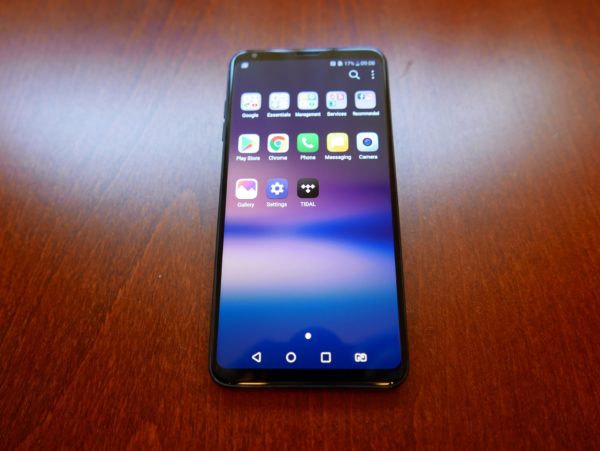 I also think LG should relook its interface now, after so many years with it. I have liked it all this while, especially when Samsung was still stuck with its old clunky Touchwiz interface.
However, now Samsung has a much more lightweight and coherent feel about its software. It's time LG started rethinking its large, Apple-like icons and consider a look closer to stock Android.
Are these deal breakers? I'd say no for a phone that is well thought-out, as a whole. Looks-wise, it is competitive with the best in the business today – Samsung. When it comes to practical features, the new LG phone's stellar audio quality stands out from the pack.
Even if you think you're already sold on a Samsung flagship, I'd say have a look at the V30+. Have a listen to music on the phone with a pair of decent earphones. Then decide if looks matter more or music does.
Oh, and while the V30+ isn't cheap at S$1,098, it is significantly more affordable than the S$1,398 that Samsung is asking for the Note 8. It's well worth checking out.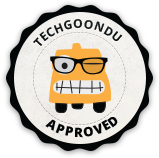 CLARIFICATION at 6/12/2017 12:50pm: An earlier version of the article mentioned that the phone came packaged with B&O-branded earphones, because a pair was included with the review unit. LG has since clarified that the V30+ units on sale in Singapore offer its own Quad Beat earphones instead of the B&O ones.