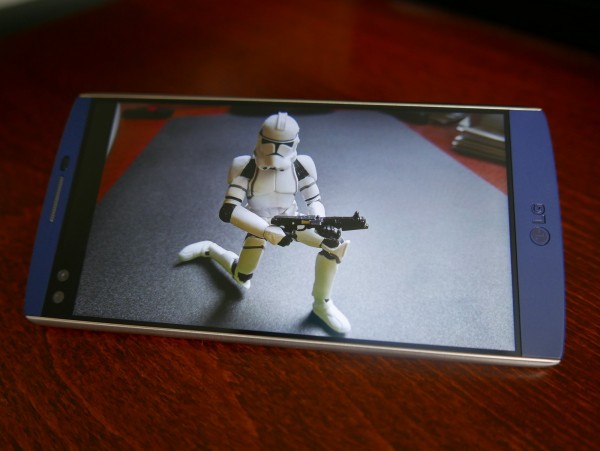 I did a double take when I read that LG's new V10 had two screens. I flipped it around, looked at the back.
Turned out the second screen was a small strip right on top of the main screen, as a seamless add-on that gave you quick access to your frequently used apps, the time and date and of course, your name to identify the phone by. Very smart of LG, I thought.
Indeed, the V10 is packed with features, from dual front cameras for selfie lovers to a 32-bit "hi-fi" digital-to-analogue converter (DAC) that promises better audio playback.
Sadly, you will find all these great features only if you can get past the phone's rather ho-hum design. Don't get me wrong, the V10's nearly borderless display is great, but it isn't the slimmest or sleekest model around.
Which is strange, considering last year's flagship G4 was excellent with its leather finish. The V10, on the other hand, has what LG calls a "silicone-like" skin that doesn't feel premium to touch. It's non-slip, but it's not sexy.
Plus, the stainless steel edges may appeal to Vertu fans, but we know those phones aren't the latest in fashion, despite what their ultra-rich owners will have you believe.
In other words, the V10 doesn't look and feel as appealing as the G4 or G Flex 2 from last year. It does look sturdy and can resist an accidental drop or two, though I didn't manage to try this during my tests.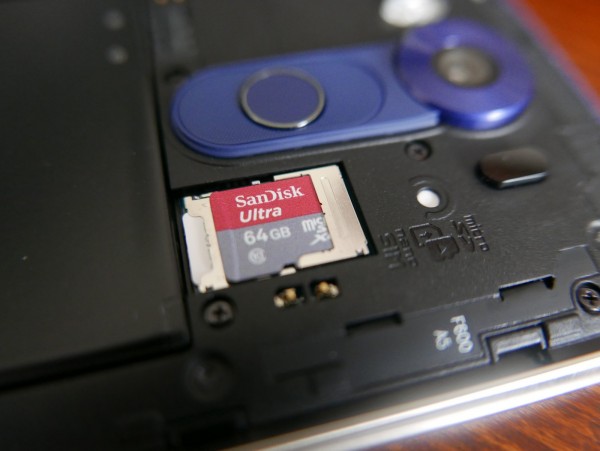 What users will welcome is a microSD card slot and removable battery that LG has smartly retained through the use of a removable flap at the back. This will win over those irked by fellow Korean manufacturer Samsung's removal of those features in its 2015 models.
Hardware-wise, the V10 certainly doesn't cede much ground in a contest with other top-end models.
You get a Qualcomm Snapdragon 808 processor, which is no slouch at all in its performance. The main 5.7-inch display offers a sharp Quad HD resolution (2,560 x 1,440) and the slim screen at the top provides a 2.1-inch display with 160 x 1,040 resolution.
And with 4GB memory and 64GB storage, you should not worry about buying into any old hardware with the V10. Particularly useful is the fingerprint sensor on the power button at the back – it's fast and accurate.
The only thing that may not be up to date is the Android version, which is still at 5.1.1. out of the box, instead of the latest Android 6.0. Expect LG to update that soon though – it has a good record of updating previous models.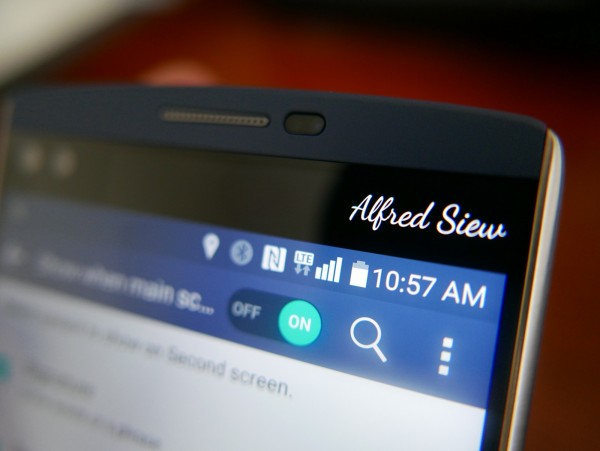 For me, the second screen is the main selling point. It is a clever way of showing things like time, something you keep firing up your big screen to check.
This small display is pretty dim mostly, so I didn't have much worry about battery life during my trial. The 3,000mAh power pack usually lasted me past 8pm or later on a typical day that started from 7am. I had Bluetooth turned on all day as well.
The other unique feature on the V10 that I like is the DAC. Playing back uncompressed music files on the phone, I find an obvious improvement in clarity, control and balance.
I listened to tracks from Diana Krall and others, noticing the quieter background immediately. The treble is extended and not rolled off and certainly, there's no fake bass here drummed up as "high quality" audio.
I'd recommend a listen to the V10 if you're using your phone as a serious music playback device. It's streets ahead of many regular phones on the show floor.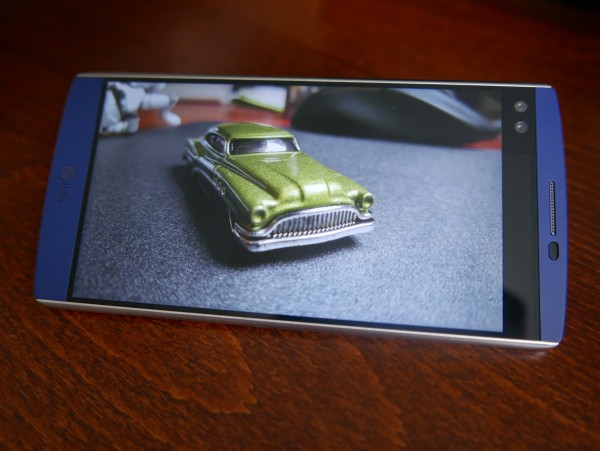 What of the camera? I'm happy to report that the main 16-meg unit with F1.8 aperture fires fast and focuses right – most of the time.
You can't go wrong with regular shots like portraits, food pictures or scenery during a holiday, though fast-moving shots are still a challenge that requires a dedicated camera.
As smartphones go, I still miss Sony's zippier focusing and arguably more vibrant colours, but the V10 should work for folks who are not fussy or using their cameras for professional food photos, for example.
One thing that LG has done right again is the software interface. The look and feel are still generally intuitive and fuss-free as before, though I'm not drawing too big a conclusion on this as I have been using a review unit with a lot of software and services meant for the South Korean market.
Features-wise, the S$1,088 V10 is a notch above many rivals, even some top-end ones. Kudos go to LG for raising the bar for music lovers and making it easy to check the time on the second screen – an everyday task.
You just wish the phone had used slightly different materials to make it more appealing. As it stands, if you were to fully appreciate the V10, you have look beyond the surface.