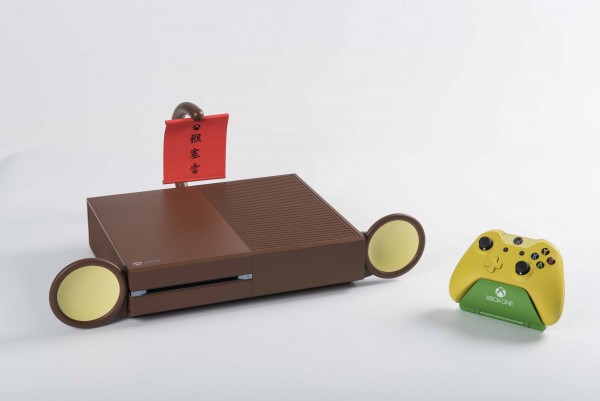 The Year of the Monkey is just weeks away, and Microsoft is celebrating this Asian festival by giving away eight unique, Lunar New Year-themed Xbox One consoles to their fans in Hong Kong, Singapore and Taiwan.
Unveiled at a launch event in Hong Kong today, the consoles were designed by prominent and emerging artists from China, Hong Kong, Singapore and Taiwan. They will be given away in a contest that will run on selected regional Xbox social media pages starting 29 January 2016.
To stand a chance to win, fans will need to write a Facebook post describing why they deserve to win the console in an auspicious 88 words or less, and tag a friend in that post.
This post is to be made on the official Xbox Facebook page of the participant's home territory as listed below:
Known as the Lunar New Year Xbox One Art Series, these one-of-a-kind consoles are conceptualised, designed and fabricated over a two-week period to capture the Lunar New Year's spirit of festivity, togetherness and sharing.
The console designs feature not only the monkey, but also traditional symbols associated with the festival, such as gold ingots and bright red candy boxes.
Have a look at the eight consoles featured in the Lunar New Year Xbox One Art Series on Microsoft's own site here, and try your luck at scoring one of them for yourself this new year. Good luck!