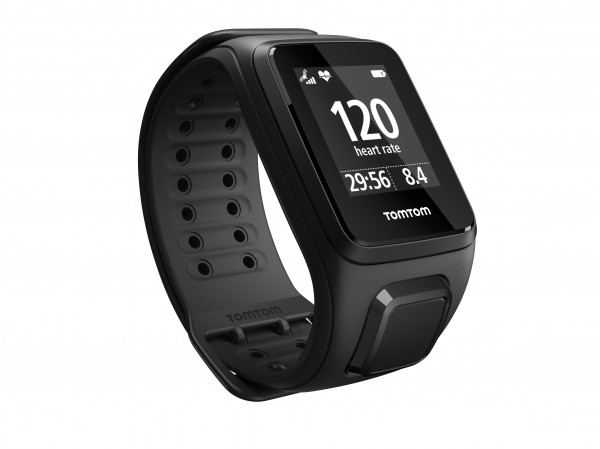 It's taken a while but TomTom's much-anticipated Spark fitness watch that tracks workouts as well as plays music on the go is finally out in Singapore – at a more competitive price.
It is among the first – and likely not the last – to bring together all the monitoring tools of smartwatches along with Bluetooth music playback to a wireless headset as you run, swim, bike or go on any "freestyle" workout.
Unlike Samsung's Gear S2, which features a colour screen and also stores your songs on the go, TomTom's new wearable is geared towards fitness enthusiasts who like its previous fitness watches and longer battery life.
The screen here is a greyscale affair and there's no touch function. Instead, like its previous watches, TomTom's new offering relies on a set of four-way navigation buttons to let you get around the menus.
The watch, out in the United States last year, comes in a number of options. The most basic model, offering just the GPS (global positioning system) tracking for your runs and bike trips, costs S$249.
You also get to choose options such as music playback and heart rate sensor and even a bundled pair of Bluetooth headphones – a basic affair, going by our quick hands-on at a launch event today – when you choose from one of five configurations.
Sounds confusing? Well, TomTom believes this gives users choice, that they pay only for what they would use in the Spark. If you want everything in, with music, heart rate sensor and Bluetooth headphones, you pay S$479.
That's still more expensive than the US$299.99 (S$428) you can get the unit for at Amazon (with free shipping to Singapore), but the price difference of about S$50 is not as great as before, thanks to the stronger US dollar.
In other words, the local version is priced rather competitively, if you consider things like warranty. Plus, TomTom seems to have cut its previous indicative pricing on its website as well, which is good news.
According to the TomTom folks today, the battery on the Spark can last for up to nine hours if you turn on Bluetooth music playback. That's long enough for even a marathon so there should be enough juice for most users.
The watch is not perfect, to be sure. While the Spark is stated to be water resistant for up to 40 metres, the heart rate monitor is not guaranteed to work accurately when in contact with water.
So, you can still track your laps in the pool but you won't get all the data you want as a fitness monitoring geek.
We'll have more on the watch as we try it out in the coming days and weeks. Look out for our review soon.