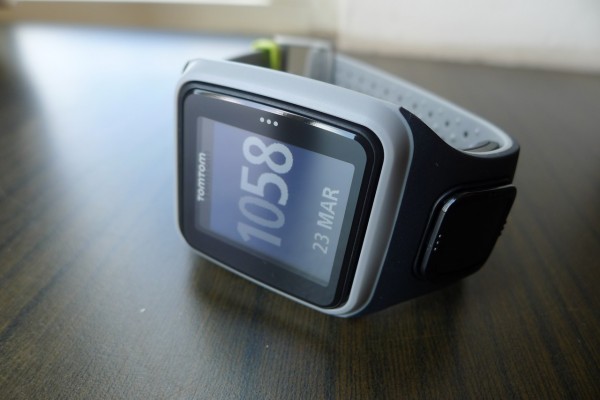 If I reviewed the TomTom Runner GPS watch based only on how fast it made me run, it would score top marks. With this sports watch strapped to my wrist one afternoon, I ran like no tomorrow, clocking a speed I had not seen in years.
Now, six minutes a kilometre is a pace that some friends consider leisurely. It's, however, my fastest in years. I did that for the second half of a 4km run, after a more modest start at around 6 min 30 sec for the first 2km.
What made me run hard was the large screen showing my pace all the time. I soon got a habit of checking how fast – or rather, slow – my current pace was. It made me push those almost-40-year-old legs faster.
It helped that the screen was large and easy to read with its graphical interface. Besides showing distance or speed, the display can show goals that remind you how far off you are from a pre-set distance, time or amount of calories to burn.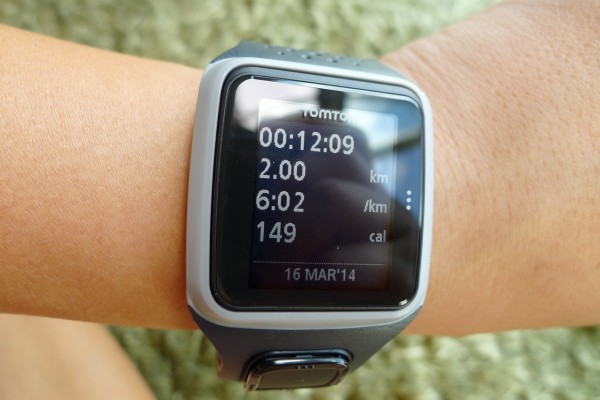 Navigating through the menus is also easy, once you get the hang of things. The four directional buttons on each side of the GPS receiver let you switch from looking at previous workouts to getting started on a new one without fuss.
Just make sure you don't press back or left too fast, or you'd have stopped tracking a workout. There doesn't seem to be any warning for that, so I ended up chopping up my first workout into several sessions.
Still, the TomTom Runner offers ease of use in general. Just 11.5mm thin, it is comfortable to wear, just like TomTom's previous sports watch made with Nike. It certainly doesn't weigh you down.
What about the most important feature – GPS tracking? In this regard, TomTom is spot on. Unsure if I had actually run that fast during my first workout with the watch, I went to a stadium to do the rounds in a track. Sure enough, it was accurate down to a metre or two.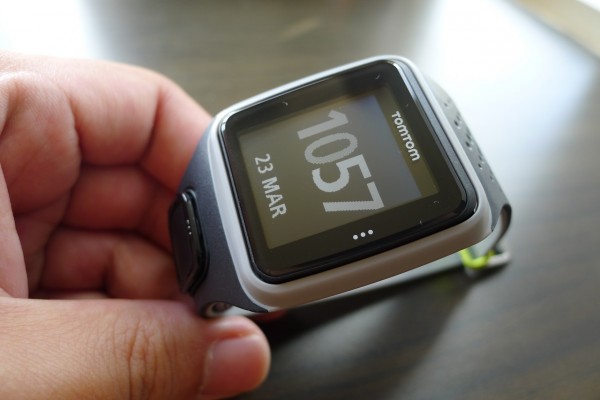 One issue I do have with such GPS watches is the time it takes to lock on to a satellite signal overhead. TomTom says the Runner watch can download satellite locations for the next three days when you connect it up to a PC, to get a faster fix.
However, this assumes that you will connect your watch up, and regularly. Fresh out of the box, it won't immediately give you a fast fix on GPS satellites. Even at an open space around Punggol, it took me several minutes to get ready for a run. So it's good to get warmed up while your watch readies itself.
What TomTom can also improve on is to get the critical PC or Mac software to users more easily. There doesn't seem to be a link from its website's homepage, so you have to type in the website address given in the manual.
Even then, the link for Singapore users is broken. I ended up choosing Australia as my country and managed to download the TomTom MySports Connect software.
Once installed, though, the software is pretty easy to use. When I placed the watch – minus the strap – on the included cradle, I was quickly prompted to update the firmware on the watch, which added a stop watch function.
When I hooked up to a PC, TomTom also got me connected to its own portal where my workouts can be tracked, along with other popular ones like MapMyFitness.
One word of caution though. Upload and save your workouts before updating the firmware on the watch. Your workouts will get wiped out without warning, as happened to me.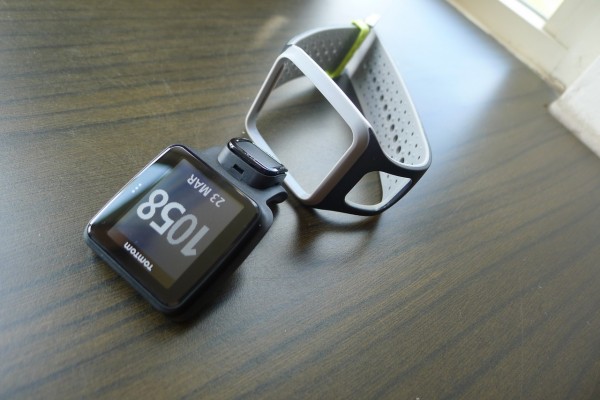 Besides connecting to the PC, the sports watch also hooks up wirelessly to your iOS device via Bluetooth Smart, a low-power way to connect for such devices. All you have to do is download a TomTom app to your phone or tablet.
On the whole, I'd still say the TomTom Runner is a great companion for a run. It's solidly built and truly waterproof, not just water-resistant. There are no flimsy rubber covers to hide a USB connector so you can run in the rain or even go for a swim with it, which I did.
The fuss-free navigation plus TomTom's accurate tracking make the watch very attractive for both casual and serious runners.
Certainly, in my case, it's made me more serious about my regular jogs, which had obviously become too leisurely of late. Now if TomTom's asking price was lower than the rather high S$299, the watch would deserve a solid recommendation.