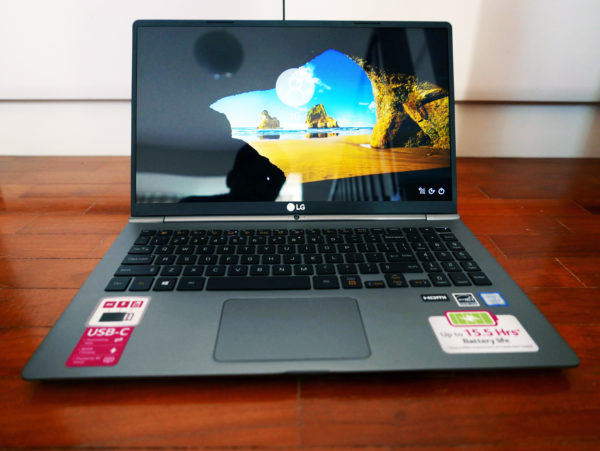 When I tried out LG's gram 15 ultraportable laptop last year, I was pleasantly surprised by the light weight and large screen. Seldom do you have the two in such perfect balance, but here was the Korean electronics manufacturer answering the prayers of many users who want a big screen on the road.
This year's version of the gram 15 is no different. Building on last year's success, the new laptop comes with the same light chassis and large screen, plus a beefier battery and an upgraded Intel processor.
If you had considered the gram 15 last year, this latest version should be on top of your list for a work machine that will make your life much easier on the road.
The weight has gone up slightly from before – 1,090 grams versus last year's 980 grams – but the gram 15 is still extremely light to carry around. It is similar to what you get on ultraportables with much smaller 13.3-inch screens.
The gram 15's main selling point is the 15.6-inch screen. It offers a modest Full HD for resolution, but what is obvious immediately is the precious visual real estate that lets you get work done much more effectively.
For journalists, for example, the extra screen space will let us run two windows side by side much more comfortably. This way, I can compare what I'm writing on one screen with the reference material, say, a media release.
I've been using a 13.3-inch Sony Vaio from almost four years ago, and I can tell you the additional screen size matters immensely. For folks in other trades, imagine having a bit more to look at when you fire up a busy Excel file.
The good news is that the laptop isn't that much bigger than many with smaller screens. With slim bezels all round, the large screen doesn't add much heft to the LG gram 15. So, it should not be a lot tougher to place on the tray of an economy class seat.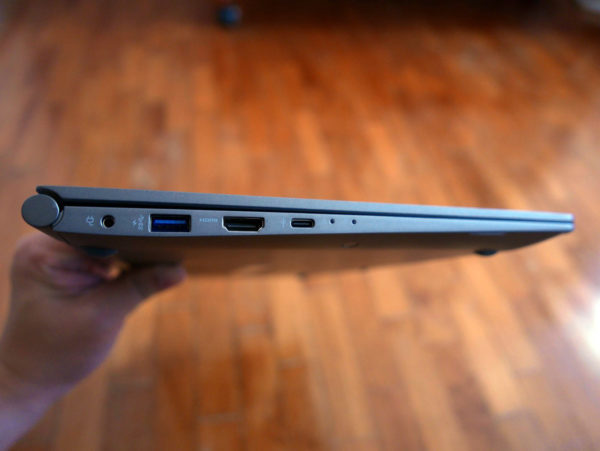 As before, LG has included full-sized ports on the slim machine. So, don't worry about scrambling for an adapter to plug in a USB drive. Despite the slim profile, there are two USB 3.0 ports, a USB 2.0 port, one USB-C port, an HDMI port for hooking up to TVs and projectors, as well as a microSD card slot.
I'm happy that LG has also included a USB adapter to connect to a wired Ethernet link. So, no need to pay S$50 to S$80 for an additional adapter when your spanking new laptop should just work out of the box. The LG gram 15 is certainly a practical yet pretty looking machine.
As before, the keyboard offers a good balance of key travel and portability. It works decently for typing on, so you don't end up banging your fingers on the magnesium alloy frame.
However, I'd have to say I prefer Asus' keyboard, as I experienced on the ZenBook 3 Deluxe recently, which has a bit more tactile feel. Trust me, I'm a writer who types for a living.
How does the new gram 15 perform when it comes to common tasks? As you'd expect from a new generation of Intel chips, there are performance improvements on the new laptop, particularly with the built-in graphics onboard.
On the new PCMark 10 test, which measures performance in everyday tasks such as videoconferencing and spreadsheet editing, the 2017 gram 15 scored 3,369. Not too bad but not unexpected for a new Core i7-based laptop (Asus' ZenBook 3 Deluxe with more memory and a larger solid state drive (SSD) scored 3,422 in our tests),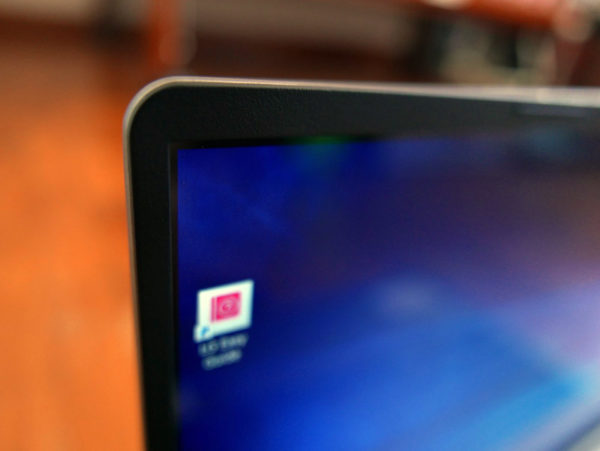 The gram 15 unit I got came with a Core i7-7500U chip, 8GB of RAM and a decent 256GB SSD. It should keep up with many of the daily productivity tasks you'd throw at it. And though it's not a gaming machine, the graphics department appears to have been souped up from last year's.
The new Intel chip's integrated graphics is nothing to write home about, sure, but they still bring improvements over 2016 models. This is shown in 3DMark tests that mimic how games play on a PC.
Okay, the gram 15 is not a gaming machine, to be clear. However, its added graphics performance could come in handy should you want to fire up graphics-intensive programs.
In the 3DMark Cloud Gate subtest, it scored 5,866. In the Sky Diver subtest, it achieved a result of 3,551. Both of these tests, revealing how well a PC handles basic graphics tasks, show better performance in this year's laptop. Last year's LG gram 15 scored 4,399 and 3,107.
More demanding graphics subtests in 3DMark show the limitations of the gram 15, however. In Fire Strike, it scored 441 and in Time Spy, it scored 342. Nothing to shout about, but you'd have guessed by now, this isn't a gaming machine.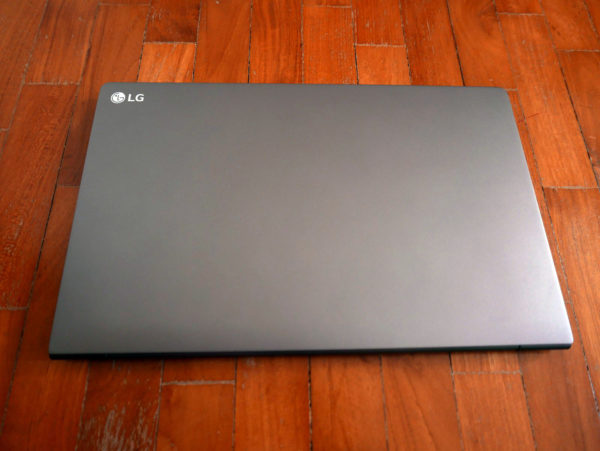 So, what is the gram 15? It's a great workhorse on the road. For folks who desire a large screen without the usual bulk, it is a great companion to have.
If there's one thing you have to take note of, it's the camera. Unlike many laptops that have the camera at the top of the screen, LG has placed one at the bottom.
Now, this still works but it may have a less flattering image of you when you get on a videoconference. Take note, especially, if you have a double chin. Okay, this is not a deal breaker, but it is one compromise that comes with a thin and light machine with a large screen.
One thing I appreciate though, is the cool running chassis. Even when things spin up, I could touch the bottom of the laptop and it won't be more than just slightly warm. LG says it has increased its fan size, which means better heat dissipation and quietness, so that's good to have.
I also liked the battery life lasts easily past a day of regular usage – that is, with the screen on for hours and working on Web-based apps. If you're running more processor-heavy apps such as video editing, your mileage may vary, of course.
As I've enjoyed last year's gram 15, I've really liked using the updated version this year. Though it is slightly heavier, I hadn't felt the difference until the LG folks pointed it out to me.
The gram 15, which starts from S$2,399 for the unit I tested, is still the first laptop you should look at if you find your current portable PC too limiting in terms of screen size. Your eyes will thank you for it.