Despite the explosive growth in Android and iOS-based gizmos ringing the oft-sounded death knell to the personal computer, smart device sales are actually slowing while declines in PC sales are expected to taper.
And this is for good reason. The power and versatility of a Windows-based system is still unbeatable, especially when it comes to serious gaming and content creation.
With the festive season upon us, some might be fretting over getting the right notebook to replace the ageing unit your loved ones are still hanging on to. Here is a round-up of the better options this holiday to make that decision a little easier.
The following notebooks have been sorted by weight. A lighter device usually offers comparatively lower performance for greater battery life and vice versa, so take your pick from the list.
Convertible Tablet: Microsoft Surface Pro 3
Starts at S$1,108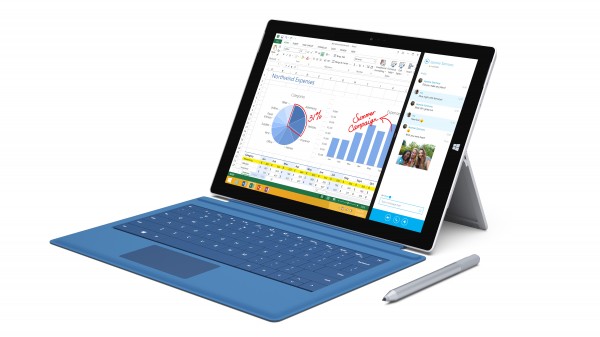 The Surface Pro 3 is in many ways a tablet that integrates features of a convertible laptop. It uses laptop-class Intel Core i3, i5 or i7 processors and runs Windows 8.1, handling Office applications, Web surfing and the occasional simple game with aplomb.
Snap on the Type Cover and the Surface Pro 3 becomes a productivity workhorse. The comfortable keyboard and touchpad (by tablet standards) make it easy to work on documents without the weight of a conventional keyboard.
With a 12-inch touchscreen, you will also not have to squint to see the words and videos on the screen, unlike tablets with 8- or 10-inch screens. Weighing just 800g without the Type Cover (which weighs 250g), it offers unbeatable portability compared to other convertibles.
Convertible Laptop: Lenovo Yoga 3 Pro
Starts at S$2,299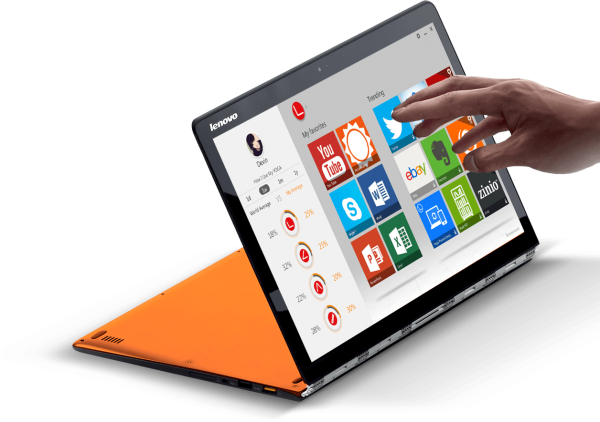 If the Surface Pro 3 is too radical for your taste, or if you spend more time processing documents and the Type Cover just will not suffice, the Yoga 3 Pro from Lenovo is a worthy contender. This 13.3-inch convertible laptop is just 12.8mm thick and weighs a light 1.18kg.
Resembling a conventional laptop with a watchband-style hinge that allows the screen to be folded 360 degrees to the back and used like a tablet, the Yoga 3 Pro seats more comfortably on your lap than the hinge the Surface uses to prop itself up.
The cool-as-cucumber Intel Core M processor enables the Yoga 3 Pro to cut its thickness and weight over the Yoga 2 Pro, but sacrifices some performance compared to the Core i series. It remains more than capable for consuming media and running office productivity applications, though.
Ultrabook: Dell XPS 13
Starts at S$1,599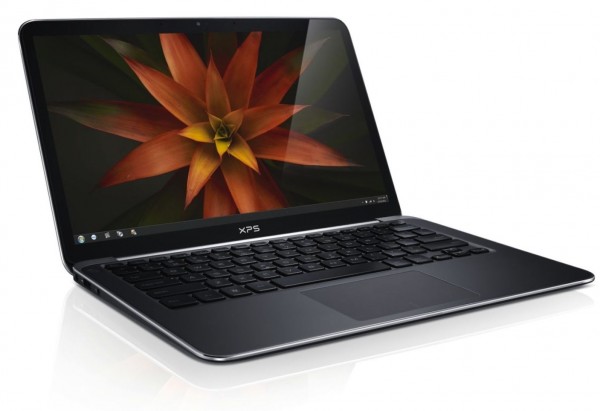 The 2014 Dell XPS 13 brings together Intel's battery-sipping Haswell processors and a Full HD (1,920 x 1,080) 13.3-inch touchscreen that has been strengthened with Gorilla Glass. Its screen resolution puts it above competitors like the 1,440 x 900 display on the Apple Macbook Air.
The built-in Intel HD4400 graphics solution is generally good enough for running games at low to moderate quality. In return, the XPS 13 offers enough juice for eight to nine hours of real-world use with its 55Whr, 6-cell battery.
All of this come together in a thin and light 1.36kg package with a backlit keyboard. That's handy for those times when you have to work in dim conditions without disturbing the kids or your other half.
Performance Portable: Apple 15-inch Macbook Pro with Retina Display
Starts at S$2,688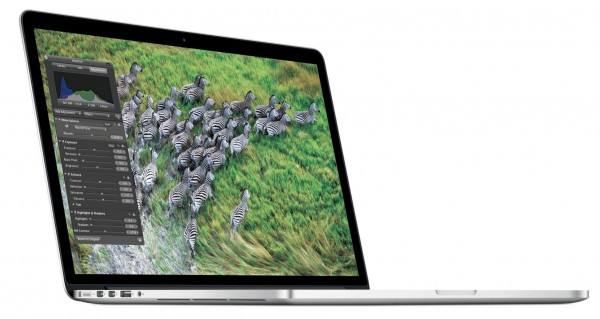 This is one for both the Apple evangelists and the common man. The Apple 15-inch Macbook Pro with Retina Display (quite the mouthful isn't it?) comes in a timeless aluminium unibody that weighs 2.03kg and lasts about 9 hours between every charge.
With an Intel Core i7 processor, 16GB of RAM and an option to upgrade to a Nvidia GeForce GT750M graphics card to drive its 15.4-inch, 2,880 x 1,800 resolution screen, this is one powerhouse that can handle graphics design and video editing work.
Against Apple, the creators of the multi-finger touchpad, no competitor has come close to replicating this key component of the laptop. The texture of its surface and the silky-smooth experience it offers on OS X are hard to beat.
Gaming Portable: Aftershock S-15
Starts at S$2,020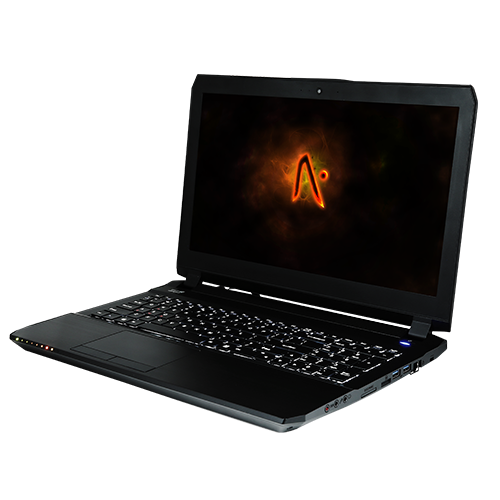 For those looking for a portable gaming powerhouse, local PC maker Aftershock has carved a niche for itself with customisable gaming notebooks that look decent and perform admirably. The S-15 sits comfortably in the middle of the range with a 15.6-inch screen and 2.43kg chassis.
A top-of-the-line Nvidia GeForce GTX 970M or 980M graphics chip provides the muscle needed to drive games at the highest quality. Buyers can also pick their desired screen resolution ranging from Full HD (1,920 x 1,080) to Ultra HD (3,840 x 2,160).
All configurations run on Intel's Core i7 4710HQ processor and can accept up to 32GB of DDR3 RAM. You can also soup things up to the max by fitting two solid state drives (SSDs) for more speed or pair an SSD with a conventional spinning hard disk for more storage.