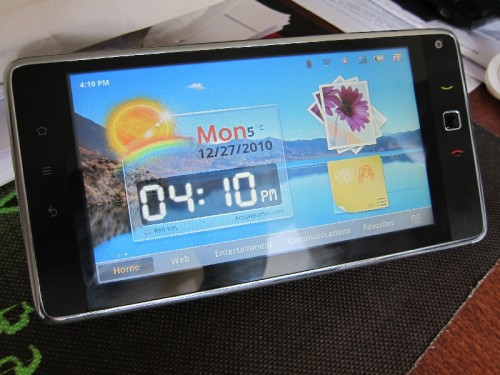 As we roll into 2011, and a whole slew of new tablets are set to be launched at CES next week, I'm worrying a little for folks who are selling Huawei's Ideos S7 tablet.
It's running the older Android 2.1, said one of my techie pals, when I showed them the tablet over Christmas. Another said the screen looked washed out. I chimed in too, calling out Huawei's decision to release a tablet with a resistive screen instead of a capacitive version that offers better touch sensitivity.
Is there any hope that such a tablet aimed at the low-end will succeed in Singapore? I think the main reason would be its price. It's going for S$0 to S$198 at M1, if you sign up for a subscription plan with the telco. The retail price for the Ideos S7? A halfway-house S$548.
(UPDATE: Huawei has since revised the price to S$499).
It's not exactly cheap if you buy it without contract, but then again, Huawei's 3G-enabled, 7-inch tablet is still quite a lot cheaper than the 3G-enabled iPad which starts from S$928, and an Android-enabled Samsung Galaxy Tab that will lighten your wallet by S$998.
The Ideos S7 is not all bad, to be honest. When I powered it on and surfed the Web with it, it feels zippy enough, thanks to the proven 1GHz Qualcomm Snapdragon processor. It also comes with Android Market out of the box, so there's an easy way to get the thousands of apps available online.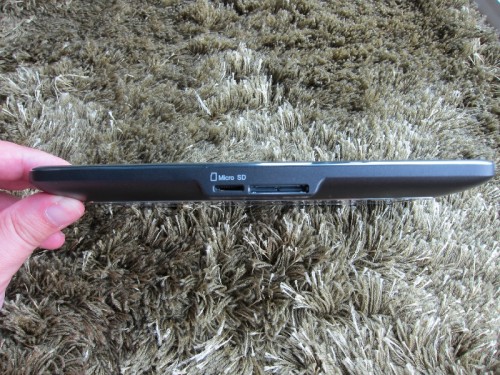 Yet, there is a nagging feeling that there is something not quite complete about the Ideos S7. If you have ever used another tablet, or even a phone with a great screen, say, an HTC Desire HD or Samsung Galaxy S, you'd be hard pressed to accept the rather dull colours on the Ideos S7.
The other thing is weight. It weights a hefty 500 grams – a good 120 grams more than the 380-gram Galaxy Tab, a 7-incher just like the Huawei Ideos S7. When you hold the Ideos S7 for the first time, the weight is quite obvious and could be a turn-off for some users.
The other thing you'd notice is the line of buttons next to the screen. They light up and look like soft-touch buttons, like on the Galaxy Tab and many other phones, but they really require you to press down hard like good, old buttons of old. Confusion ensues.
What also irked me was the Ideos S7's proprietary power supply port, which means you can only use Huawei's charger and nothing else. Even the iPad and Galaxy Tab can share a 2-ampere car charger if you swap out cables that connect to the tablets, but no luck here with Huawei.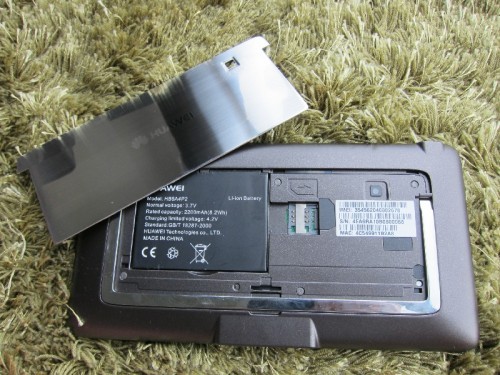 To its credit, the Ideos S7's battery pack is removable, which is a boon to heavy users who often swap out batteries on the go. But again, cost seems to have come into the equation for Huawei engineers, who picked a modest 2,200mAh power pack, some way off the Galaxy Tab's 4,000mAh. And the Galaxy Tab is lighter, despite the more powerful battery pack.
What I do like about the Ideos S7 is its metallic kick-stand, which opens up to two different angles to let you stand up your tablet for watching movies, say, on the plane. It's something that's missing on the Galaxy Tab and a number of other tablets, which usually require an additional case to do the propping up.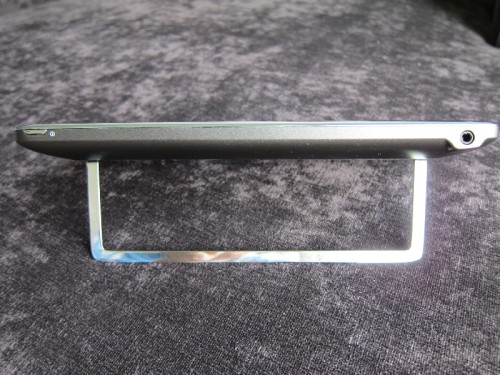 Another thing I like: the clean design. There's no unnecessary bling here and the metallic-looking frame makes the Ideos S7 stand up to the rest of the competition in terms of looks – an important factor for many non-techie buyers.
Huawei has said it won't be updating the Android 2.1 software here to 2.2, which means you don't get full-fledged multimedia on websites running Flash. However, it did tell CNet Asia that later units to hit the shelves in Singapore in January – and not sold by M1 – would have the smoother capacitive screens, which is a big plus.
So, the bottomline for the Ideos S7? You should consider the Huawei only if you are want a low-cost tablet and want it right now. Out of the box, it is less attractive next to current, albeit costlier, offerings. In a few months' time, it might struggle against similarly-priced tablets.
That's because a lot more Android variants – including higher-end models from Huawei as well – are expected in the next few months, after they are unveiled at the yearly CES show.
Plus, Apple is said to be readying a followup to the original iPad, which could either be cheaper or could actually drive prices down for its older iPad in the coming months. That would make tablets like the Huawei Ideos S7 look rather unattractive.