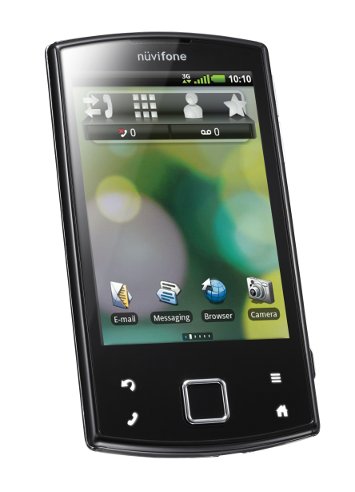 The nuvifone A50 is a smartphone-GPS hybrid that packs in Garmin's signature GPS software for turn-by-turn directions.
This Android-based gadget works as promised, offering good estimates of the distance you need to cover before the next turn. It also suggests alternative routes if you fail to make a turn. While you can set trip preferences based on time, distance and road features to avoid, like most car GPS units, the A50 takes you on a longer route on some occasions.
Garmin's software also integrates Google Street View for those who want to peek at their destinations, including locations of bus stops, taxi stands and carpark entrances. Until GPS devices can direct drivers to building carparks, which may be on a different side of the road from where you're coming from, I've been relying on Street View to suss out carpark entrances at unfamiliar places.

The software, which includes a list of events and makan places at your present location, has various navigation voice settings to suit your preferences. You can choose a male or female voice in American or British accented English, or opt for Malay and Mandarin voice-overs.
Design-wise, the nuvifone is sleeker than the earlier nuvifone A10. It's thin enough to slip into your pockets without causing a bulge, and offers sufficient screen estate for viewing maps and reading e-mail messages. The 3.5-inch, 320-by-480 pixel display isn't as sharp compared to high-end smartphones like the HTC Desire HD.
Besides the standard Android buttons, the A50 includes a directional button that seems redundant on a smartphone with a touchscreen. Sure, there are folks who prefer to run through a phone menu using physical buttons, but on a touchscreen phone, how many will do that? It's certainly faster to click on a link or menu item with your finger than to scroll down a laundry list of items before selecting the right one. A larger screen in place of the directional button would have been a big plus.
The A50 runs on the Android 2.1 operating system, which slows down when you run too many apps in the background. Sometimes, I would be greeted with a blank screen for a few seconds while waiting for a background app to load.
Understandably, it takes a while for Garmin-Asus to keep up with the latest flavor of the Android OS because the nuvifone uses an extensively customized Android system with refreshing icons and a beefed up menu interface. Hopefully, the speed bumps can be flattened once the phone gets upgraded to Froyo or Gingerbread. The device would also benefit from more RAM – the A50, strangely, has just 256MB of RAM compared to 512MB on the older A10.
The A50's three-megapixel camera captures images with a good level of detail and up to a resolution of 2,048 by 1536 pixels, though colors look washed out. With a maximum video resolution of just 320 by 240 pixels, video clips appear pixelated and lack detail.
Bottom line: While the Garmin-Asus A50 is an excellent GPS device that offers turn-by-turn directions for motorists, it trails other midrange smartphones in performance.