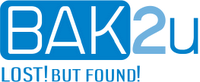 Just got word that Bak2U, the homegrown anti-theft software firm, has come up with a couple of services to let users back up their contacts and other stuff online – for free.
The deal is aimed at users who don't want to install their own software on their PCs or deal with USB cables (I can think of my wife, for example, who lost her phone recently, along with all her contacts and SMSes).
How does it work? By backing up your stuff online instead of onto your own PC. It works like Google's online offerings, plus Bak2U supports a wide range of phones, including makes from Nokia, Samsung, Sony Ericsson and Apple.
So go on down to check it out and let us know what you think, and if it's better than other offerings out there.

Win an LG 42-inch LCD TV now.
Contest closes Nov 12, 2008.

…