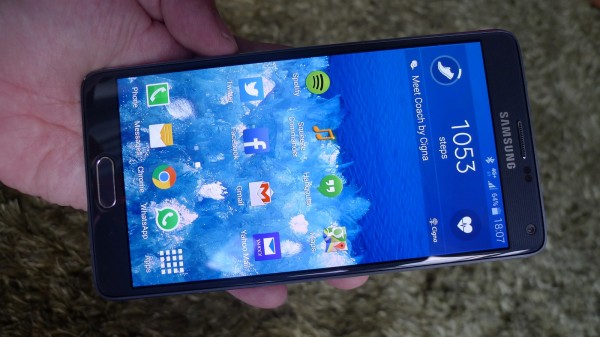 The Galaxy Note has never been my first choice when it comes to Samsung's premium smartphones. Yet, the latest version is brimming with so much gadgetry and sporting a much improved design that I'm actually liking the Galaxy Note 4 after using it for the past week.
The first thing you'd notice about Samsung's new big phone is its weight. The 176-gram gadget feels much heftier than before, which isn't a bad thing, after complaints about the Korean electronics maker's seemingly fragile plastic phones.
Yes, there's still lots of plastic and faux leather, but the Galaxy Note 4 now sports a metallic frame that looks sleek. Especially with the black version of the phone, the shiny edges add a premium feel to a gadget that would otherwise look very similar to last year's Galaxy Note 3.
I don't know how much the metallic frame prevents you from bending the phone – I have to return the test unit intact – but the new look is obviously an upgrade. The design changes are nice, deft touches.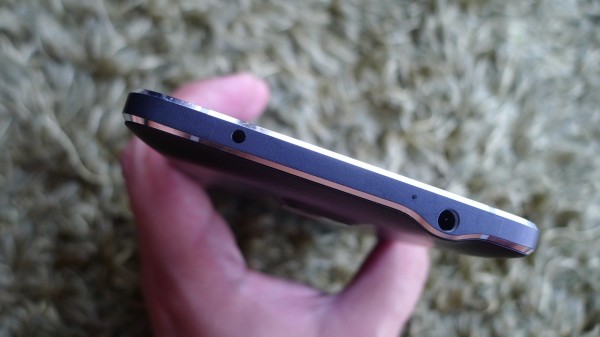 What gets an overhaul is the electronics. Beneath the large 5.7-inch quad HD screen boasting 2,560 x 1,440 resolution, you get a 2.7GHz quad-core chip from Samsung, 3GB RAM, connectivity to 4G+ networks at up to 300Mbps and 32GB of storage.
Together, the hardware is fast enough for the Android 4.4 operating system that the phone ships with, as well as the usual apps you'd run on the phone. Switching between tasks is usually smooth, without any annoying jerkiness.
When I tried out the Aphalt 8: Airborne racing game, the graphics didn't slow down either. Coupled with the usually bright Super AMOLED screen, the Galaxy Note 4 is an impressive portable gaming device.
The same goes for videos. I played a few movie trailers on the go and the Full HD ones didn't disappoint. Sharp and vibrant, videos show up on the Galaxy Note 4 display nicely. It helps, of course, to have a big screen.
I don't know for sure if the very high resolution makes a difference on a smartphone screen – I know it does on a 10-inch tablet – but I'm never one to complain about too much detail on a display.
Text on e-magazines or websites looks very sharp on the Galaxy Note 4, as you'd expect, and the phone is a joy to use to read articles on. I've also edited articles on the go.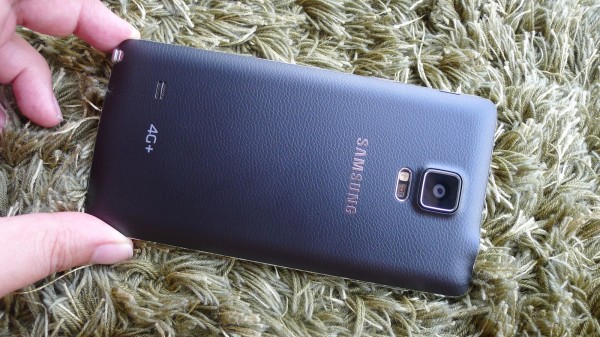 Fortunately, the added resolution doesn't mean the phone runs out of juice too quickly. There's bound to be a hit on battery life, but the 3,220mAH power pack has lasted me entire days without a recharge.
During my tests, I had kept the screen on automatic brightness – which was still pretty bright – and turned on Bluetooth, GPS and the S Health feature that measured my daily activity like number of steps taken. So, the battery seems to keep up with the phone's features well.
Speaking of recharging the battery, the Galaxy Note 4 comes with a fast charge option. Plug it into the charger that comes with the phone and you'd be able to juice up from zero to half-full in 30 minutes, down from the usual 55 minutes.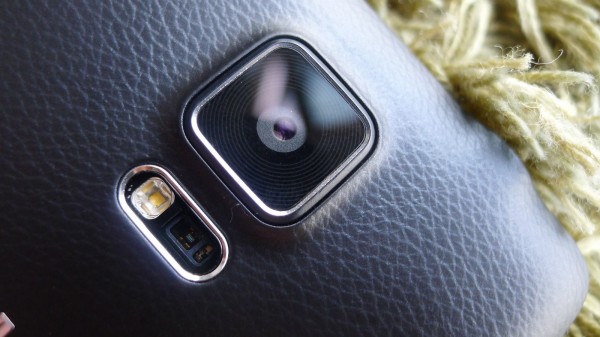 What I'm slightly less happy with is the camera. The main one is a 16-megapixel affair offering what Samsung calls "Smart OIS" or Smart Optical Image Stabiliser.
It does well in low-light conditions for simple shots, such as those of dishes in a dimly lit restaurant. It also works with subjects that are well-lit in natural light, obviously, but I am not so sure of scenarios when you are trying to capture a moving person or object.
I had a hard time shooting pictures of my baby girl as she crawled around at home, because there seemed to be some lag in focusing. And even with the anti-shake technology, you have to be careful to keep the Galaxy Note 4 still when shooting. Otherwise, you get blur images.
Phone cameras have come a long way and the Galaxy Note 4 probably represents one of the best around now. But personally, I still won't ditch my Panasonic Lumix LX5 camera, unless I'm sure I'd be shooting only fun snapshots and don't mind the occasional blur image.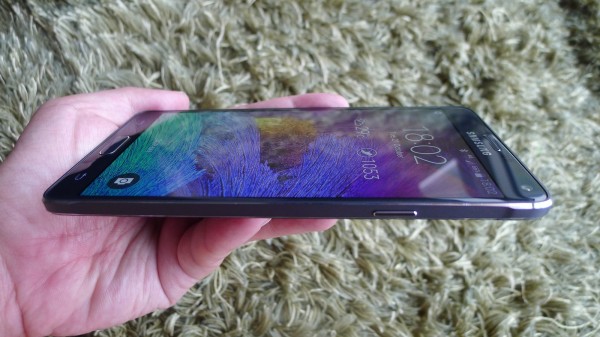 Perhaps the biggest improvement on the Galaxy Note 4 is its interface. Samsung's usually annoying Touchwiz software add-on has been obviously pared back, which is good news for folks who love the Korean company's hardware but hate its clunky take on Android.
For starters, the interface is a lot flatter and neater, in line with recent versions of plain vanilla Android. The phone doesn't fire up with loads of ugly widgets pasted all over your screen, forcing you to delete them.
Yes, there are couple of them, promising Samsung "gifts", such as a few months' subscription to read the New York Times, but at least they have some value attached. And you can always remove them.
Thankfully, Samsung hasn't added apps you don't need and can't easily uninstall, such as chat apps, like before. Instead, you get the Hancom Office Viewer to read Office documents and S Health to monitor your daily exercise routine, which are useful.
Even the Settings screen, which used to feature gaudy, cartoony icons, has become neater with similarly sized icons with a smaller number of colours. Simpler and neater is how I'd describe the new Touchwiz.
It isn't perfect, of course. I'd still rate Asus' ZenUI and Xiaomi's miUI more highly for their cleaner yet more powerful add-ons.
But at least the current Samsung iteration is a lot less annoying. It's the easiest to live with since Samsung went nuts loading bloatware into Android in the past few years.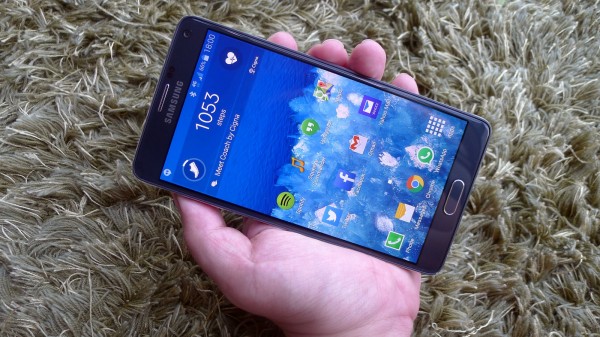 In the end, the main bugbear for me is still the Galaxy Note 4's size. There's no hiding that fact, literally, when it sticks out of your jeans or shorts pocket.
During the week I used it, I frequently found myself checking that the phone wasn't on the verge of falling out of a shallow pocket. I had no issue sitting down with it, but maybe that's because I don't wear tight hipster jeans. Nope, no bendgate issue for me.
If you can live with the larger size, the Galaxy Note 4 will be the no-holds barred Android gizmo to own this year. With a very sharp screen, ample horsepower and a much improved design and interface, it makes Samsung attractive again.
Clearly, the Galaxy Note 4 is a much better effort than the Galaxy S5. I'd say it's the most attractive Samsung phone for a good few years now. If you want to move to a bigger phone, it shows how "phablets" should be made.
The S$1,088 price tag will put off many users, for sure. So, it's best you go with a subscription contract from a telecom operator, which can cut the price down to S$700 or less, depending on the plan you sign up for.