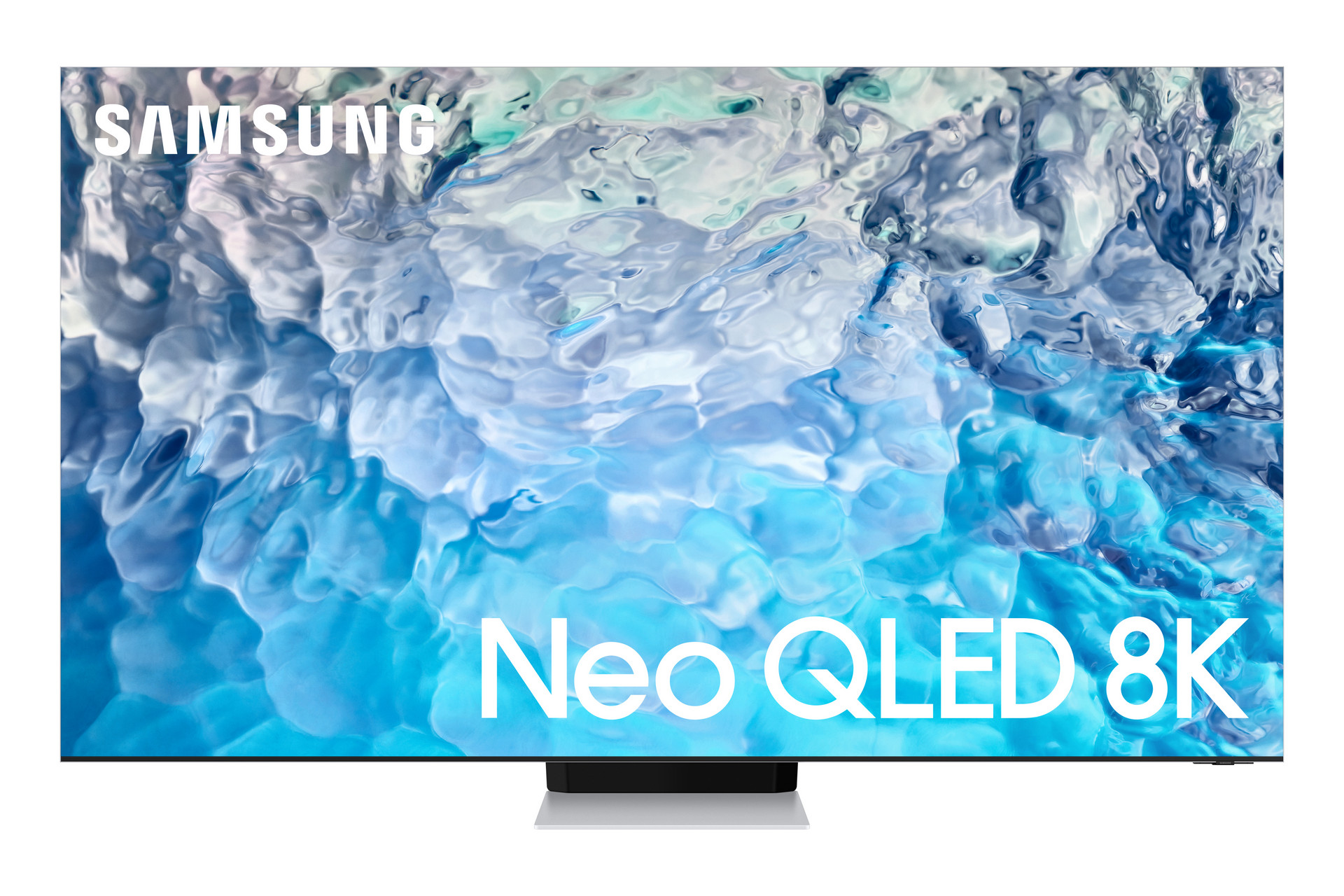 Samsung's new Neo QLED TVs for 2022 are out in Singapore now, with the promise of better Dolby Atmos sound and a redesigned interface for easier interaction.
The top-end TVs, unveiled online about a month ago, are part of a lineup of a few dozen models slated to hit the shops this year.
This year's flagship model, for Singapore at least, is the 85-inch QN900B 8K TV that costs S$19,999. A 75-incher costs S$13,999 while a 65-inch model goes for S$9,999.
For that price, Samsung is throwing in its new Q990B Soundbar, which the Korean manufacturer says will make movies and TV shows come to live with more immersive audio.
Key to this are the top-firing speakers of the new Neo QLED 8K range, of which the QN900B and the less costly QN800B (S$8,299 to S$10,999) are a part.
These speakers mimic the ceiling speakers that a "real" or ideal Atmos setup will require, by firing the sound upwards and looking to bounce that off the ceiling to your ears.
At demos for the media yesterday, the audio did feel enveloping, in the sense that it wasn't just on a 2D plane. It had a 3D feel to things.
The question one might ask is how well integrated the audio is across the various channels. Do they feel coherent or piecemeal? Here, it is hard to say, because yesterday I did not have enough time to listen closely.
That said, the improvements to surround sound from TV-plus-soundbar setups have been very impressive in recent years. For small apartments in Singapore, they seem the ideal setup without the need for lots of cables and amplifiers, for example.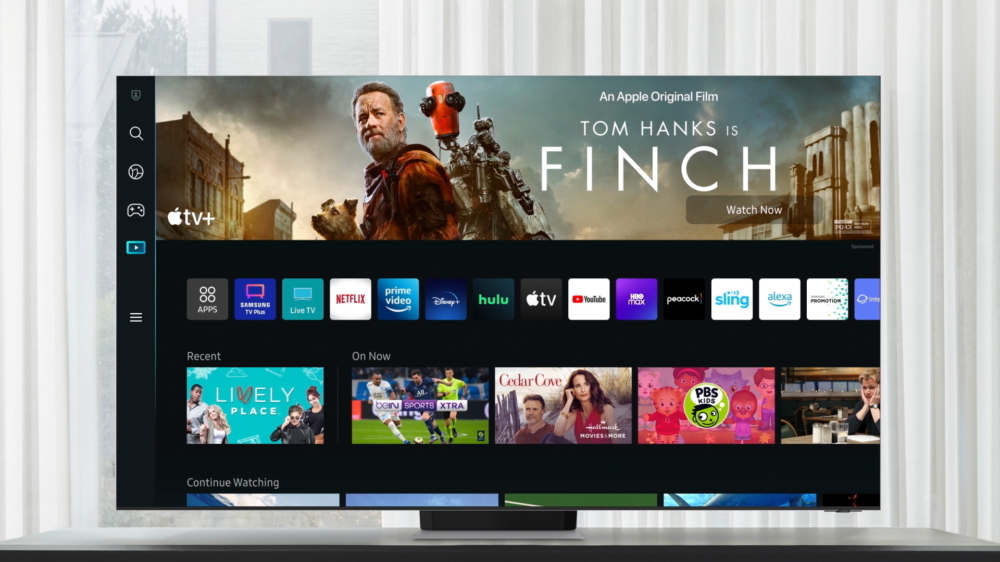 The other big thing from the Samsung launch is the new Smart Hub interface on the new TVs. Now the look and feel are a lot more like Netflix and other streaming services, with rows of TV shows and movies lined up for each app that you have on the TV.
This replaces the older interface that tries get out of the way and only show small previews of the shows you are browsing through. With the new Smart Hub, you'll be seeing a whole catalogue of shows from all your streaming apps on the entire screen.
Better? Yes, probably, since you get a lot more information on the large screen. That means easier navigation, especially for users who are unfamiliar with a smart TV.
So far, we haven't talked about image quality yet. The good news is, the 2022 Neo QLED TVs promise to improve on the breakthrough on last year's much-lauded versions.
This means cramming even more tiny (or mini) LEDs into a backlit panel that allows for fine control and improves image quality so much that it comes close to OLED TVs.
To boost things further, Samsung is making use of a new Neural Quantum Processor 8K to run its so-called Real Depth Enhancer, which scans the screen and enhances an object while keeping the background unprocessed to make the object stand out.
For folks who are hooking up their game consoles and PCs to their TVs, Samsung's top-end range will include four HDMI 2.1 ports, with support for up to 144Hz refresh rates for fast action.
All this is looks like an exciting lineup, though it is interesting that Samsung hasn't shown off its Quantum Dot-OLED (QD-OLED) TV, the S95B, which marks the company's return to OLED TV technology after giving up on it years ago. It was slated to be out in the United States this month.