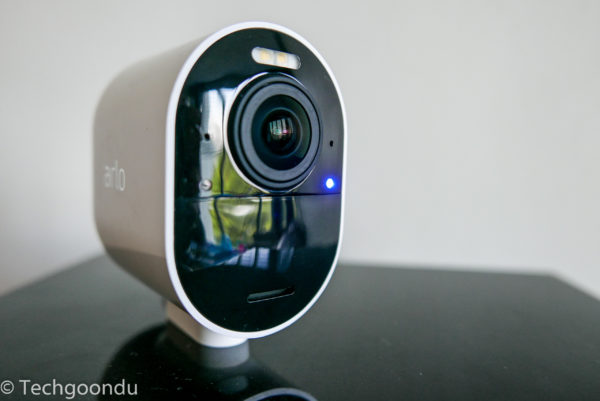 If you fancy connecting everything at home to an app, you can now add a high-resolution surveillance camera to the list of changeable lights and other smart home items hooked up to the Net.
The Arlo Ultra is the first outdoor security camera capable of recording and streaming videos in 4K, at least according to the manufacturer. Other models usually offer up to Full HD.
What does the added resolution do? Well, if you want to identify a possible intruder outside your door or a suspicious vehicle's number plate, the added sharpness will sure help.
Like many DIY smart home kits today, the Arlo Ultra comes with everything you need to get started quickly. Firing things up is generally easy, which is a big plus.
Inside the box, you get two cameras and strong magnetic mounts that let you hold the unit firmly and still plug it out when you want. You also have a wireless base station to hook everything up.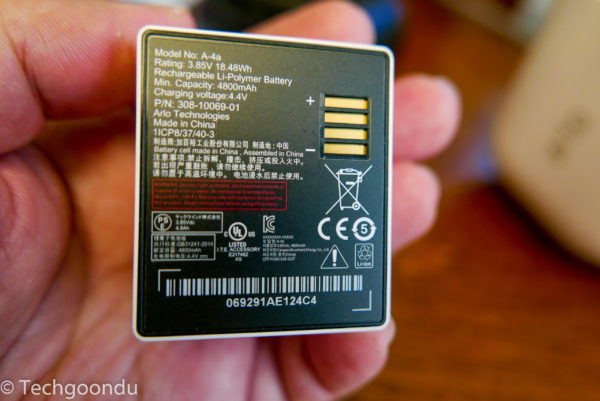 The cameras are powered by rechargeable batteries that promise three to six months of usage between charges. However, if you are using them for non-stop surveillance, it's still preferable to have a power cable to juice them up for 24/7 work.
Like with many app-controlled gadgets today, you have to sign up for an account before anything would work. You then hook up the base station to a network cable and start adding both cameras onto your home network.
This is usually a straightforward process of following the steps on the Arlo mobile app, except I got stuck in a loop to check for firmware updates to the base station for quite a while before everything started to run properly.
Fortunately, I got everything to run smoothly once the base station was up. The cameras hooked up instantly and I had my app to control any amount of settings, from arming the motion detection to triggering alarms.
So, if someone steps into your home while you're away, the app will alert you. From here, you can either sound a siren, fire up the LED light to shine on him or call someone (like a neighbour) to have a look. Disarm the sensor when you're at home, of course.
The videos, stored on the cloud but streamed directly to your app, are pretty sharp as well. From the videos I recorded, I could make out clearly the features of the people in the shots, thanks to the added resolution.
It helps too that the camera works well at night. This means you can see clearly any potential intruder who may be loitering around your property in the dark.
What I also like is the 180-degree, wide-angle view that works well in tight spaces. This is especially handy if you mount the camera at your HDB or condo apartment entrance to monitor the area immediately in front.
So, the next time a deliveryman simply drops off a failed-delivery slip without sounding the doorbell or even bringing the parcel, you have video evidence.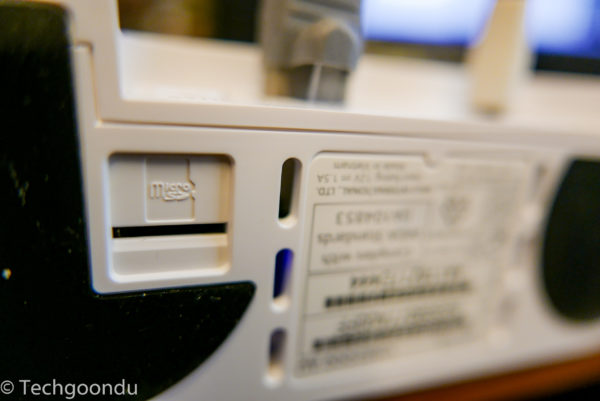 Oh, and there are also two microphones built into the all-weather plastic chassis. So, what people are discussing outside your door, you can hear as well. I tried this with my kids, and yes, the audio is pretty clear.
In Singapore, the Arlo Ultra kit comes with a year's subscription of the company's cloud service that lets you keep your videos in Full HD for up to 30 days. It usually costs S$143.88.
If you want 4K, you have to pay S$2.99 more a month for each camera. Or, pop in a microSD card in your base station, if you want to keep costs down.
What you do need to be aware of is the proprietary ArloRF wireless technology that the base station uses to communicate with the cameras – and other Arlo products like smart door bells.
For things to work smoothly, you have to make sure that you have a good wireless connection, preferably with line of sight, to the cameras.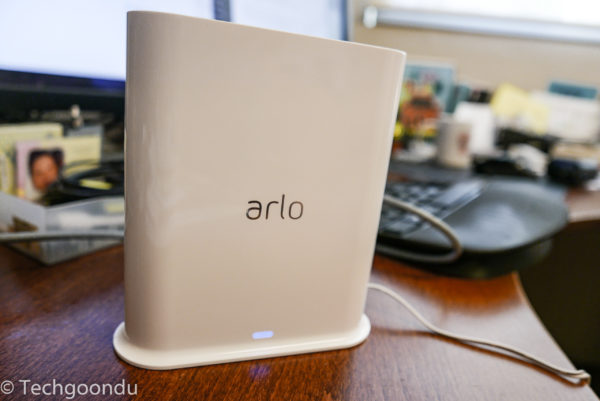 To make things harder, I deliberately set up my base station in a corner of my apartment that had a lot of barriers along the way for the signal to reach the door. Sure enough, there were some intermittent issues.
Every once in a while, the app would tell me that the camera had lost its signal. Though things generally worked fine most of the time, this is not something you should accept for a security camera. It should be working all the time.
There was also a slight delay in the live video, possibly because of the weak wireless link. In other words, you get the images a few seconds late.
Not a big deal if you just want to monitor remotely, but again, make sure you find a good place to place your base station for optimal performance.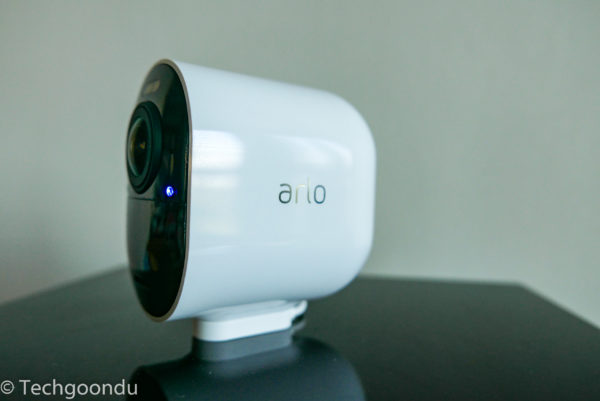 A word of caution, too, for any connected device you place in your home today. Make sure that firmware is continuously available – you don't want a camera that is outdated to be the backdoor to your home network.
Arlo, a spinoff from home networking gear manufacturer Netgear, is probably more reliable than a no-brand manufacturer that doesn't have a reputation to keep, but don't forget that an additional connected device is an additional risk to be aware of.
Finally, the price. Though the Arlo Ultra is a great piece of kit, it isn't cheap at S$1,199. In the United States, this is sold for under US$550, or S$761.
Even if you throw in the free S$143.88 subscription deal in Singapore, you're still looking at a significantly higher price here. That's a pity because a more competitive price will make the well-made Arlo Ultra more attractive.