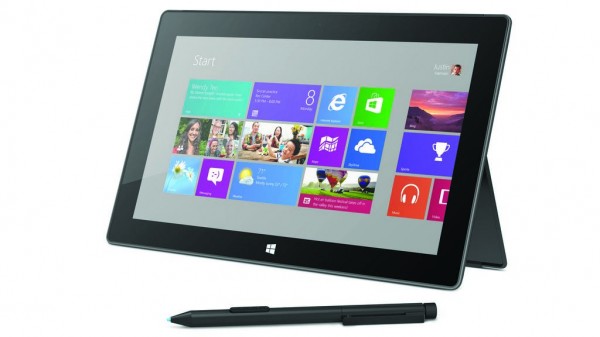 Packing my bags last night for the this year's Computex show in Taipei, I was ready to bring a Microsoft Surface Pro on my trip to report on the yearly computer expo. In the end, I left the gadget behind, and lugged my old 14-inch HP laptop along, despite a backache.
The Surface Pro, brilliant as it is, just did not tick all the boxes for me.

I want to set this out clearly – the tablet that can transform into a laptop of sorts is not for everyone. Yet, for mobile warriors who price portability highly, this could be the only thing you need. It may even be the shape of computing devices to come.
First, why doesn't it work for me? I want a bigger screen than the 10.6-incher on the Surface Pro, so I can easily keep tabs on news from the show while typing my stories. I also want a large keyboard, because I'm going to be doing a lot of typing on it.
In other words, I'm quite a specialised user who wants specific things on a work machine. Other users, however, will find the Surface Pro's flexibility very useful.
I want to start off by saying who shouldn't buy the Surface Pro, because it will do very well for other folks who do mostly just e-mail, or perhaps a bit of editing of Powerpoint files on the road.
The Core i5 processor and solid state drive (SSD) make the device a powerful tool when you are at a desk and in front of a monitor. Plus, as a laptop, it runs all your existing Windows programs, whether this is a VPN (virtual private networking) client to hook up remotely to an office network or Photoshop to touch up photos.
If you're mostly using the Surface Pro as a laptop rather than a tablet, I'd advise you to buy the 128GB model (S$1,328) instead of the 64GB one (S$1,198). That's so that you got enough space to install your programs.
After having Windows 8 and other programs onboard, the 64GB of the Surface Pro only has 23GB left for use – way too little. The 128GB, like a typical laptop, has 83GB free. That's probably enough if you don't install any games on it.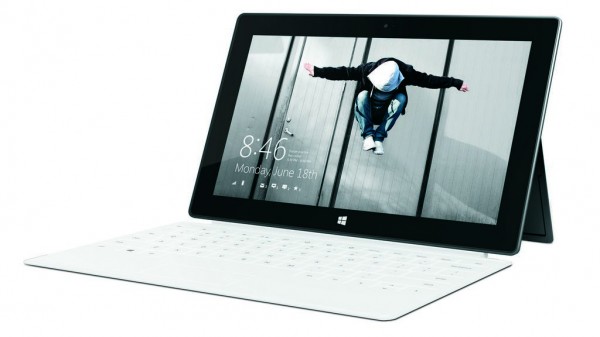 If you value portability and power, I'd stick my neck out to say the Surface Pro has few equals out there. It's not the lightest as a tablet, but surely, the 910-gram frame is the lightest if you want any sort of good laptop replacement that also offers a touch screen.
Yes, this version of the Surface is chunkier than the Surface RT, but that version doesn't use the Intel chips that you'd need to run traditional Windows programs. That version doesn't do Photoshop when you are at home or in the office.
To me, the Surface Pro is the best expression of a tablet that can be run like a laptop. The two add-on keyboards available as options are so slim yet so easy to type on that e-mails are a joy to fire away. They also snap on and protect the screen like regular flip covers, and work like a charm.
Make no mistake. As a tablet, this is one powerful machine. The USB 3.0 port lets you hook up fast hard disks while the Full HD screen is extremely sharp to use, and impresses when you view images in high resolution.
The included stylus also makes for a good companion, when you want to scribble down notes or just draw silly skeletons during a boring meeting.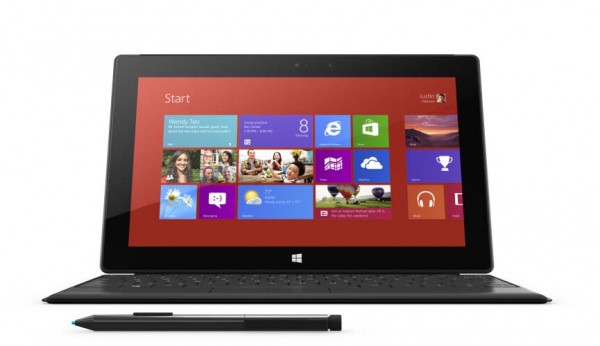 Ultimately, if you are used to a large keyboard and do lots of typing while travelling, like I do, then the Surface Pro may still fall short in terms of keyboard and screen size.
Or, if you only want a tablet purely to surf the Web and consume rather than create media, then Android and Apple tablets might fit you better.
However, if you want one device for maximum flexibility, and if portability matters a lot to you, then the Surface Pro comes highly recommended. It fits nicely in the hand, runs the Windows programs you have on your laptop and lets you type e-mails very quickly.
Indeed, the Surface Pro could be the shape of things to come. Already, there is talk of even more power-efficient chips to be used in the next version, which could lead to even slimmer designs. Perhaps, then there could be a larger screen too?
Today, there are still trade-offs.
Yet, who's to say someone won't create a device that can fire up Android while in tablet form to run popular apps and suck up less battery, while reserving the ability to boot into Windows for heavy-duty tasks? Now, that will be ideal.