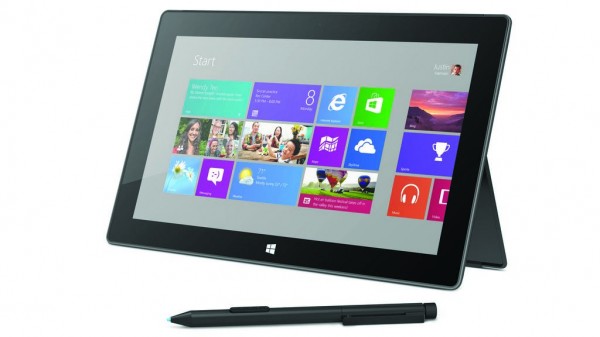 The Surface Pro tablet cum PC from Microsoft will cost S$1,198 for a basic 64GB model when it ships in Singapore from June 3, weeks ahead of the original end-June date. A 128GB model will go for S$1,328.
The full-fledged machine featuring an Intel Core i5 chip and running Windows 8 Pro will attract users who have been holding out for a tablet that can double up as a laptop on the go.
First sold in the United States in February, the Surface Pro has attracted interest because of a promise of the best of both worlds. It has also been seen as a type of device that users will take to in future, as the PC morphs from its current shape and size.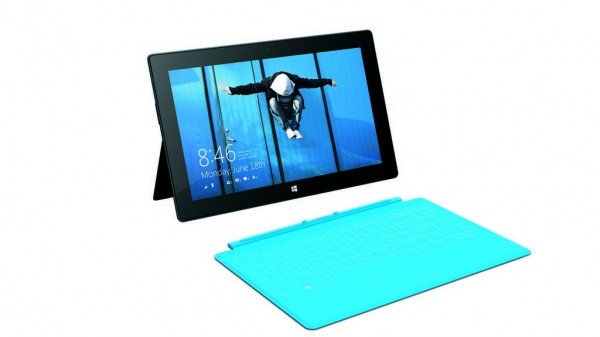 With an Intel processor, the Surface Pro can run traditional Windows programs and act as a replacement for laptops or even desktops when plugged into monitors and keyboards at home or work.
Though it is thicker and heavier than most 10-inch tablets, the Surface Pro and its 10.6-inch screen are rather portable compared to regular PCs. Weighing in at just 910 grams, Microsoft's new machine is lighter than almost all laptops, which usually have larger screens.
The other thing it has is a very sharp Full HD screen running a resolution of 1,920 x 1,080 pixels. You can also plug in speedy USB 3.0 portable hard drives onto the Surface Pro, which has a port to connect up.
Here's a look at the Singapore prices for Surface Pro accessories.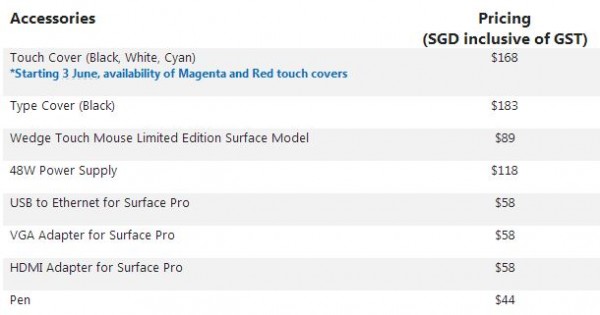 Being a new class of device from Microsoft, the Surface Pro will have to win over fans who have set ideas about how a tablet or laptop should look and feel. Its success could be largely down to how much users value portability.
An ultrabook with a larger 13-inch screen and 128GB of storage costs around the same price as the equivalent 128GB version of the Surface Pro. While the Microsoft device has a smaller 10.6-inch screen, it scores high for portability. And it has a touch screen for use, say, on a plane.
In places where the Surface Pro has been sold, the tablet hasn't lit up sales charts. Yet, it has received praise from folks who like a portable device with the full power of a PC.
This is unlike the earlier Surface RT, a slimmer tablet which runs a different Windows RT operating system that does not support regular Windows programs.
Is the Surface Pro something you'd choose over a laptop or another tablet? Let us know in the comments.