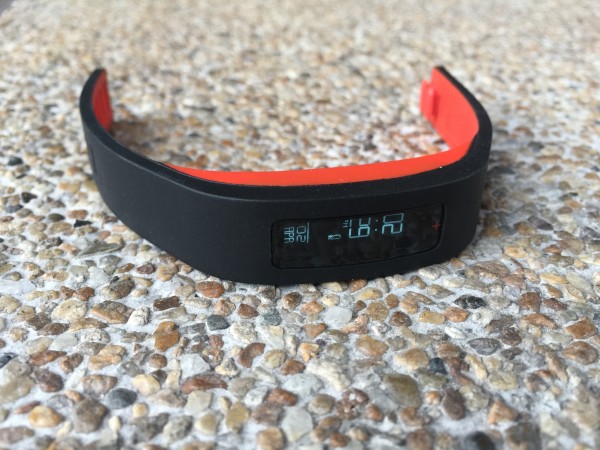 With fitness trackers of all kinds available at different price points, the competition between wearable tech vendors can get brutal. We take a look at the GoQii (pronounced Go-Key) Band from a California-based startup that tries to set itself apart through personalised coaching.
That element of coaching also makes the GoQii Band's pricing model different. Each purchase comes with either a six- or 12-month subscription to the GoQii Life Programme, which offers a physical band, a companion app, access to a coach and a philanthropic programme called the "karma" system.
GoQii Life Programme
After the GoQii app is fired up for the first time, you can choose from a list of coaches along with their faces and real names.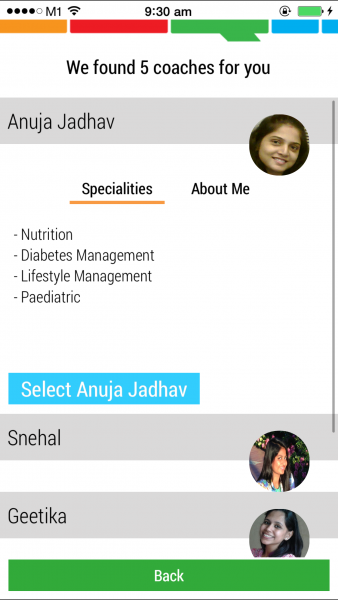 Next, you will choose the health goals you intend to achieve through the programme. Options include weight loss, muscle building and improving sleep quality, among others.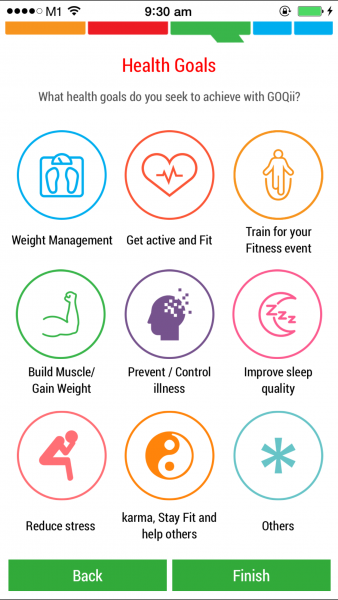 After that, the app will continue with the usual pairing and setup process before getting you to set targets on the number of steps, hours of sleep and amount of water to consume daily.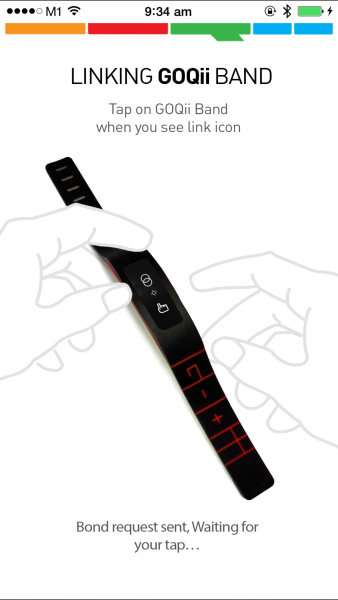 Your coach will make further recommendations to help you achieve your goals over an instant-messaging like interface. This requires discipline on your part, as you're expected to enter information about your food intake, as well as when you go on runs.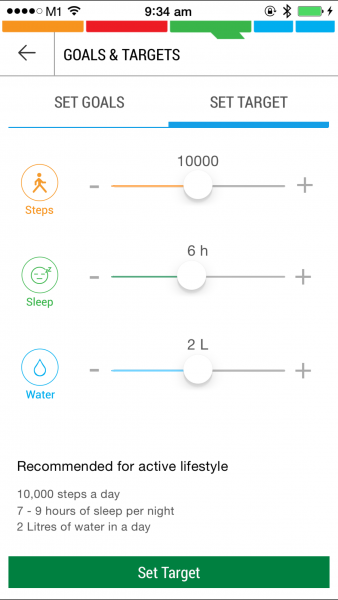 During my test, I selected weight management and my coach offered suggestions on how I can improve my diet, and actively monitored my intake. All coaches hold professional qualifications in nutrition and health management, so I felt that I was getting good advice.
My coach was able to send me encouraging buzzes when I chose plain water over a soft drink. And when I failed to go on a scheduled run, she'd send a reminder or a disapproving buzz.
As you stay active throughout the day and meet daily targets, you gain "karma" points which can be cashed out with karma partners that will pay a beneficiary of your choice.
These beneficiaries are mostly affiliated with Oxfam, a non-profit organisation that's doing good work in combating poverty in developing nations and a range of other issues.
You may have noticed by now that an active subscription is essential to make full use of the band, which will otherwise be nothing more than a step counter with a health logbook.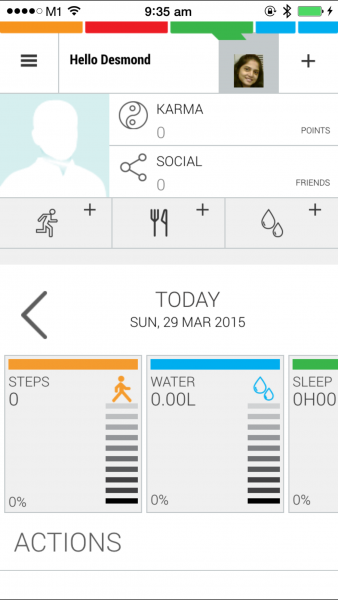 The GoQii Band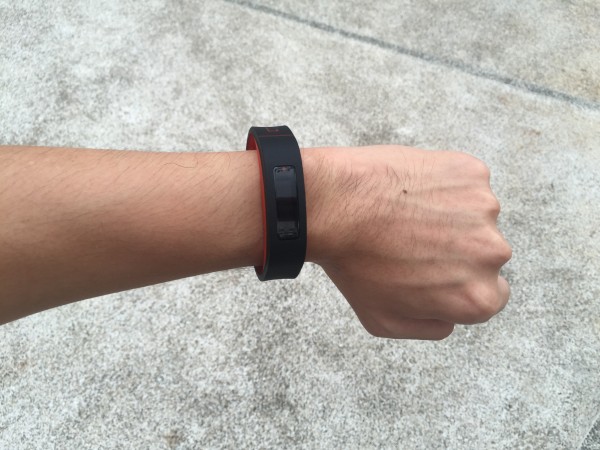 The physical GoQii Band's value proposition is not too different from that of its competitors. The electronic tracker resides in a rectangular core half the size of the typical eraser and has a touchscreen OLED display on its face.
It is able to cycle through the display of time, steps taken, distance walked, calories burnt and the number of karma points earned.
It's important to note at this point that while the band is sweat- and water-resistant, it is still relatively vulnerable to water. The manual advises against swimming with the device, but I was caught in the rain during a sudden downpour. The inside of the screen promptly misted up and took a day to clear.
You are also expected to put the watch into sleep mode before going into dreamland and set it back to counter mode after that. Steps taken or number of hours slept would not be recorded otherwise.
This seems kind of archaic, considering Xiaomi's S$19.99 offering is able to do the same without intervention and even serve up data on sleep quality.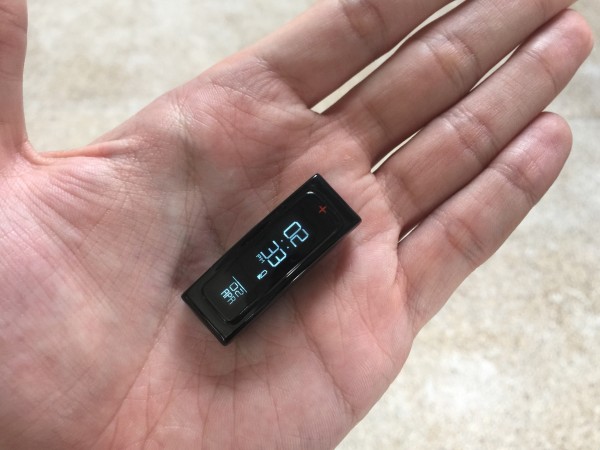 The core fits into a rubber wristband to be worn by the user. While attempting to fasten the band, I had problems fitting the two nubs into the holes on the strap with one hand. The usual watch buckle might have been easier to use.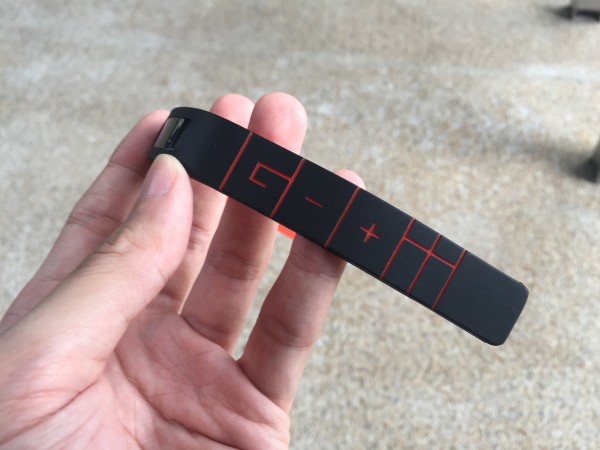 The wristband was not uncomfortable to wear, considering it carried a core with a built-in screen. But I would prefer something smaller for a device that I am expected to wear 24/7 as I'm not the kind of person who wears watches.
The GoQii Band was able to last about four days in my tests — pretty decent considering it has a screen to power. It is charged with a USB cradle designed for the core alone.
Conclusion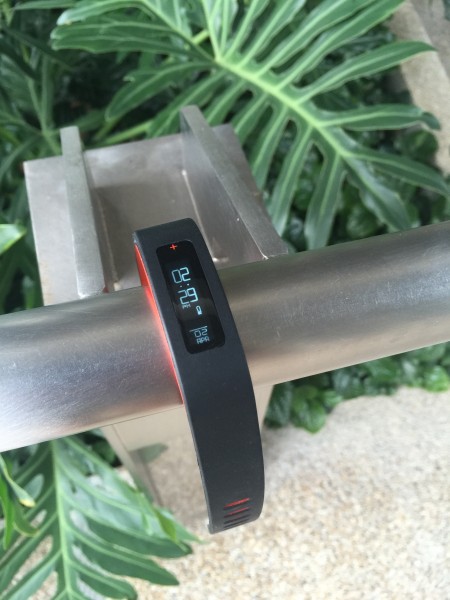 Most users of fitness bands tend to set them aside after the novelty factor wears off. This phenomenon is exactly what GoQii tries to avoid by having a real-life coach to help you achieve your fitness goals.
I personally see the value of the service as it offers good advice at a fraction of the price that I'd have to pay for a professional gym membership. Also, it does not require the use of specialised equipment.
My gripes lie mainly with the functionality and comfort of the band, but at this price point, I suppose the value of its coaching service matters more than the technicalities of the band.
The GoQii Band is available locally through Lazada.sg, at S$99 for a six-month plan and S$169 for an annual one. Renewals will cost S$120 a year thereafter.