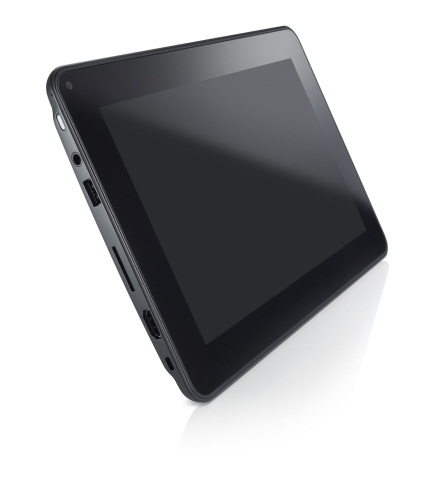 Dell is making a dash for the enterprise tablet market with the Latitude ST, a 10-inch Windows-based slate powered by an Intel Atom Z670 processor.
If you are wondering why this gizmo runs Windows and not Android, it's because most companies are hardcore Windows users who can continue using the same Windows-based business software on the new tablet. Besides, IT folks can manage the tablet like any other PC on their network using existing remote management software. The device also integrates with desktop virtualization software to provide secure access to corporate data on the move.
While Latitude ST sports a 128GB solid state drive and Wi-Fi connectivity, it lacks a bar code reader or magnetic strip scanner for it to be used as a mobile point-of-sale system, which Motorola Solutions' ET1 tablet allows through add-on options.
For now, the Dell tablet is aimed at the financial, medical and education sectors. A doctor could, say, offer diagnoses, submit prescriptions and conduct medical research on the go. The Latitude ST is available now at prices starting from S$1,050.