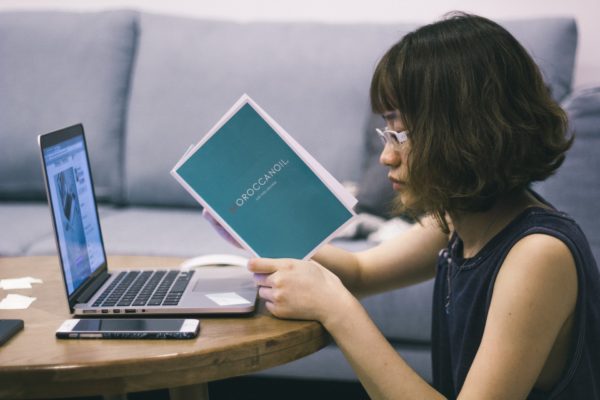 Simply working on the go or keeping connected outside the office does not make workers in Singapore feel that they can do their jobs better, a Microsoft study of attitudes in Asia-Pacific has found.
While more than 60 per cent of Singapore employees consider themselves mobile workers and spend at least a fifth of their time working outside the office, just 37 per cent feel their employers are empowering them to work digitally.
The findings were unveiled on Wednesday by Microsoft, which is behind the study conducted between October and November 2016. It involved 1,494 business leaders in 13 Asia Pacific markets including Australia, China, Hong Kong, Indonesia, Malaysia and Singapore, among others.
All respondents, including 300 from Singapore, were involved in shaping their organisation's digital strategy, and are working in firms with more than 250 employees.
While technological advancements have increased collaboration between individuals and teams across geographies and groups, the study identified five challenges preventing the achievement of more productive outcomes from these new ways of work:
1) Too many face-to-face meetings that are taking up productive time (according to 36 per cent of respondents)
2) Teams are too rigid and not open to new ways of work (29 per cent)
3) Teams take too long to respond to internal issues (26 per cent)
4) Teams are not open to new initiatives to improve processes (20 per cent)
5) Information about the team's work or project are scattered in multiple places (17 per cent)
Organisational roadblocks to new work styles
Such roadblocks would affect an organisation's growth and progress in the digital age, said Kevin Wo, Microsoft Singapore's managing director.
Ultimately, beyond technological gaps, businesses have to bridge the divide between its leaders and employees and focus on people and culture as well, he added.
Organisations have to look at new workplace practices as mobile professionals increasingly embrace flexible work arrangements, and as digital natives (employees born after year 2000) prepare to enter the workforce for the first time.
For instance, four-in-five respondents value work-life integration today. As the boundaries between work and life blurs, mobile professionals are increasingly working and collaborating virtually.
Structurally, there also exists challenges that are preventing workplaces from being digitally and flexible work arrangement ready:
1) Just a quarter (26 per cent) of respondents agree their organisation's leadership is committed to bridging the digital skills gap in the workplace
2) Only 21 per cent of respondents feel their companies have invested in data and analytics tools to help them make informed, timely decisions
3) 22 per cent feel their organisation has given them tools to simplify workflows
4) Only 23 per cent agree their organisation has invested in culture development
Conversely, respondents see strong leadership and vision (45 per cent), support from managers (44 per cent) and access to technological collaboration tools (41 per cent) as essential ingredients to creating more collaborative teams.
The study also notes that respondents are seeking better devices to help them become more productive at work, while 34 per cent hope to have access to data on mobiles, a quarter (26 per cent) wants more cloud-based productivity tools and 21 per cent are looking for more real-time collaboration abilities.