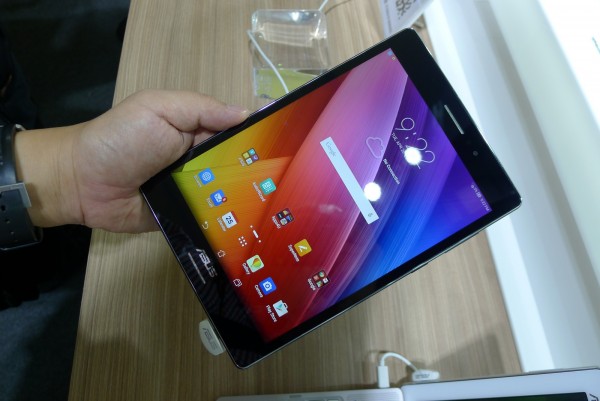 If you're looking for a portable Android tablet soon, the 8-inch Asus ZenPad S 8.0 out in the coming months is something worth checking out.
Extremely light at just 298 grams, it is the star of this year's slew of new products from the Taiwanese company, which usually does a huge show-and-tell during the yearly Computex show on home ground.
Picking up the tablet for the first time today, I immediately felt how easy it was to handle. The 6.6mm thin frame certainly helps. As does the 8-inch size – it's feels right.
What makes the new ZenPad S 8.0 stand out from other tablets here at the show floor is also the high quality build. The diamond cut edges gives it a distinctive shine, while the metallic finish with diamond hairline pattern brings it up a notch over low-cost offerings.
Compared to the 8-inch ZenPad 8.0, a less premium offering from Asus, the ZenPad S 8.0 is clearly more appealing to those who want their tablets to look good.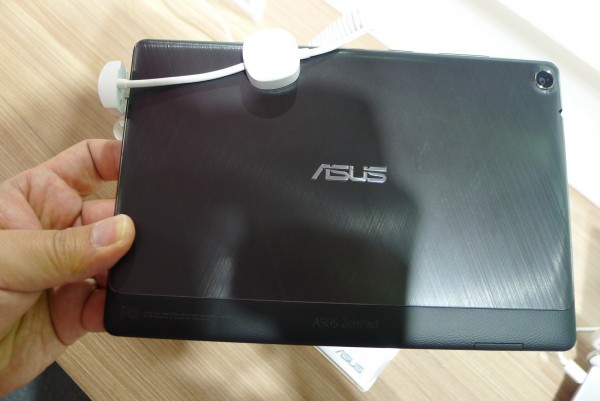 The screen itself is impressive. Offering 2,048 x 1,536 resolution, it shows off high-res images well. Colours are vibrant and blacks are deep, as you'd expect from a premium Asus screen.
Like previous Memo Pad tablets, the ZenPad S 8.0 uses Intel's Atom processor instead of the more common Arm-based ones.
I didn't have much of a chance to test out demanding games on the new tablet. Just fiddling around with the pre-installed apps doesn't bring out any perceptive lag on the Intel Atom Z3580 chip.
It helps that the top-end model has 4GB of RAM, though cheaper options with a modest 2GB will also go on sale. For storage, you get 16GB or 32GB of capacity, supplemented by a microSD card slot.
There's a version of the ZenPad S 8.0 supporting USB Type C, the new connector that everyone is talking about, so it should let you hook up to new external devices easily in future as well.
What I'd like to try out more is the DTS-HD audio support, which means it can play back high-quality sounds from movies. At the show floor, the tablet had to fight off all the surrounding noise, so it would not have been right to judge.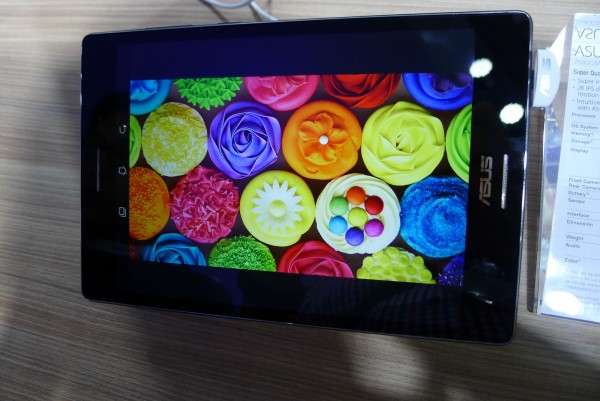 What I like for sure is the Zen UI, an interface that has proven to be easy to use and free from useless bloatware.
Fonts are clear and tidy, while icons are simple and effective, without cartoonish colours to detract from their utility. It's an easy interface to pick up, even if you haven't used an Asus gadget before.
Prices are not out yet, but this is one tablet to watch out for if you want a nice small screen to carry around for your trips.