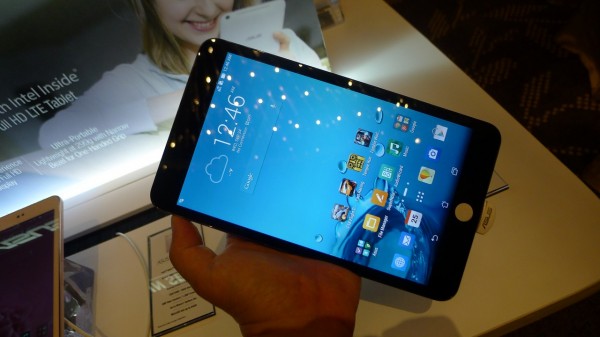 An 8-inch tablet with the works for an attractive S$499. That's essentially the strongest selling point of Asus' souped up Memo Pad 8, a bang-for-buck alternative to more expensive options out there.
Weighing just 299 grams and slim at just 7.45mm, the new tablet feels light to hold. Under the hood, though, it packs quite a punch.
The 8-inch screen is sharp with the 1,920 x 1,200 Full HD resolution. It also displays good contrast, a mark of many Asus tablet screens of the past.
What impresses as well is the 4G capability, which lets you connect to networks offering speeds of up to 150Mbps downloads. Increasingly, this is becoming a common feature even in mid-end tablets.
The 2GB RAM also means smooth switching between tasks, and the 16GB storage and microSD card slot let you bring your movies and music on the go easily.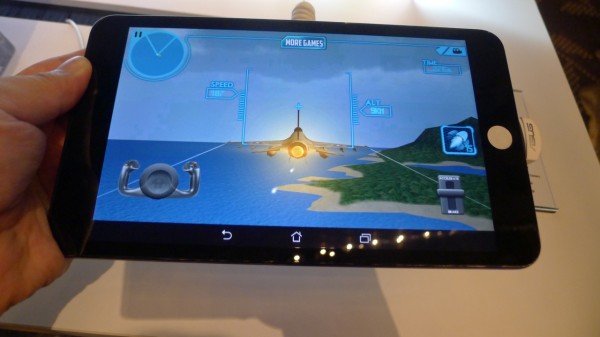 But perhaps the biggest story here is Intel. In the Memo Pad 8, its new Atom Z3560 quad-core chip is now finally paired with 4G capabilities. Codenamed "Moorefield", this 1.8GHz processor is the PC chipmaker's strongest push yet into mobile devices.
It's not clear, however, if its performance is on par with main rival Qualcomm's Snapdragon chips, at least going by my brief hands-on test at this week's launch event in Singapore.
I only managed to try out some games which are not too graphically challenging. To be fair, they all fared well. I'd like to test out more demanding racing games on the MemoPad 8 to push it to the max.
In all honesty, the target audience may not be looking at benchmark scores of the chips inside the tablet. In everyday tasks, like surfing the Web or running your magazine apps, I don't believe the Memo Pad 8 will run into issues.
What I'd like to test more too is the battery life. The 4,000mAh power pack promises to run for nine hours, according to Asus. It's not super long, but should last the duration of short flights within Asia.
What the Taiwanese company does have on its side is its neat version of Android 4.4. Unlike the vamped up interfaces from Samsung, Asus Zen UI looks easy on the eye and feels smooth to navigate around.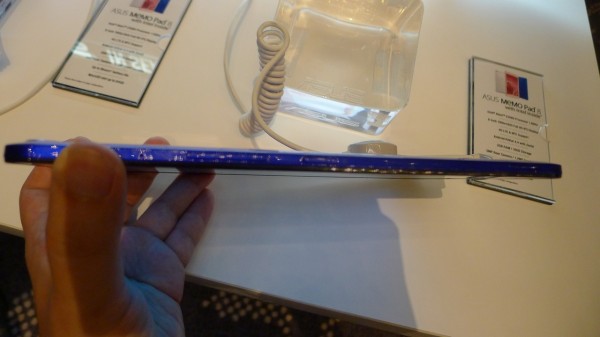 There's no disguising the fact that the Memo Pad 8 is attractive mainly because of its price. For S$499, it packs in a lot of hardware in a nice compact package.
If you're thinking of a small tablet to replace an ageing one, like the 7-inch Asus Nexus 7, the Memo Pad 8 looks the part. It will sell well as users replace their first small tablets.