Starfield is the latest massive open-world, single player role-playing game (RPG) from Bethesda Game Studios, the maker of hit franchises like Fallout as well as The Elder Scrolls including Morrowind, Oblivion and Skyrim.
After some delays and setbacks due to the pandemic, the much-anticipated game set in space was finally released in September 2023.
The appeal of Bethesda games has always been a huge open world with relatable characters, multiple factions, morally ambiguous decisions you have to make, and rich lore with enriching backstories for the characters and factions you encounter.
Bethesda continues the winning tradition with Starfield. Drawing inspiration from the planetary exploration of No Man's Sky, the crafting, building and combat of Fallout and the lengthy story arcs and side quests of Skyrim, Starfield brings together some of the best aspects of these games.
With plenty of planets and solar systems, Starfield's open world promises much more to explore. But is that a good thing?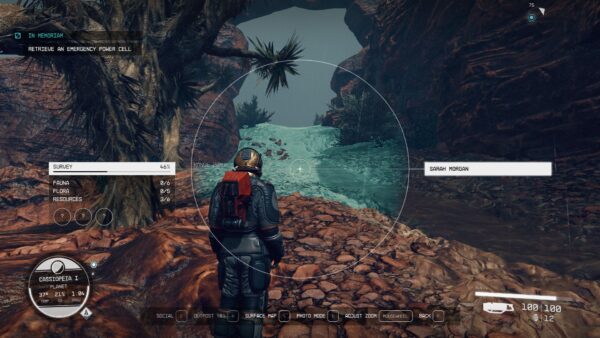 A star is born
Starfield is set in the year 2330 when Earth has become uninhabitable and humans have settled in planets across various solar systems.
As humanity recovers from a great war, it grapples with the uneasy co-existence of various factions, sudden attacks by hostile alien species, as well as the lawlessness of space mercenaries and bandits.
You play a miner who experiences an outworldly phenomenon when in contact with a mysterious Artifact while mining.
This makes you a person of interest to a group of explorers and scholars known as the Constellation, and sets you on a path of "the chosen one" of discovery and unravelling the mystery while being embroiled in various plots of political intrigue, faction rivalry and personal crusades of other characters.
Like in most Bethesda games, you can fully customise your human character in terms of gender and appearance. You can also select your character's background and traits for different starting skills and back story, which adds variety for future playthroughs.
Starfield's skill tree is similar to Fallout 4 where you invest Skill Points to areas of expertise through various tiers, namely Physical, Social, Combat, Science and Tech. For instance, you can pick Security in order to pick locks, and accomplish the task of picking five locks before levelling up on the skill for more advanced lockpicking skills.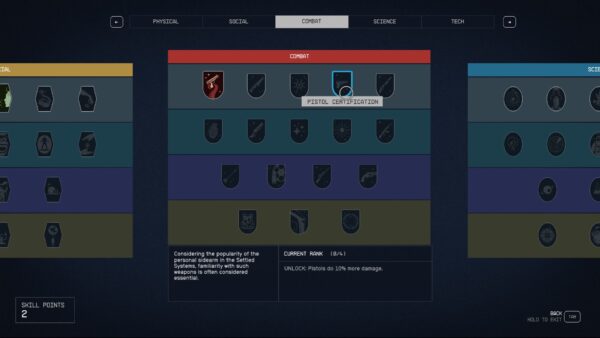 Starfield is not a realistic space sim by any means, as it has plenty of convenient features which take away some immersion and realism, but make it more enjoyable for those who would prefer less micromanagement.
Piloting skills are unnecessary as there isn't hands-on piloting to land beautifully on a planet surface or align perfectly to dock without damaging your ship — you simply press a button to land or dock.
Ship management is also hassle-free — there is no need to refuel your ship manually as it regenerates over time. In addition, your character is always suited up for space travel, and there is an option to turn it off visually in cities, but you won't have to worry about changing before entering or exiting the airlock.
There are so many aspects to Starfield that it will take plenty of time to discover them all. Apart from the main story-driven missions, there are many side quests from followers and random Non-playable characters (NPCs) so a jaunt through any town or city will add a bunch of new "to do"s to your list.
Some will even give you never-ending quests that will reward you with random items, if you are so inclined to keep doing the same repetitive quests.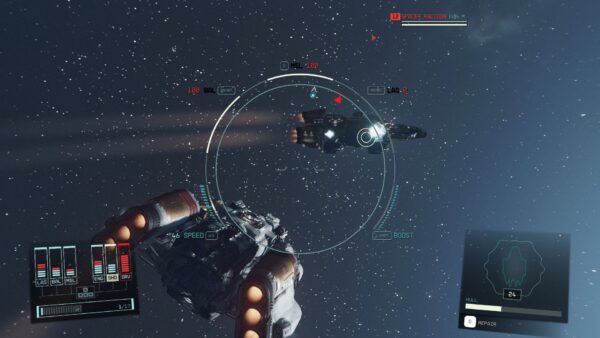 Exploring a sky full of stars
Part of Starfield's appeal is the endless exploration across the many planets and solar systems. The many missions and side quests, such as surveying planets, recruiting colonists and bringing items to faraway planets, forces you to explore.
Like Fallout, you can also build outposts that can further your mining or surveying enterprises, and hire people to manage them.
Scavenging and finding resources are also essential in order to find materials for crafting, upgrading your gear and weapons, creating new research projects and even decorating your homes.
However, Starfield has plenty of items that can clutter up your inventory, including food, stuff to be sold for credits and even collectibles. This makes inventory management a whole minigame by itself. Yes, hoarding is actually a virtue, if you can carry around all that junk!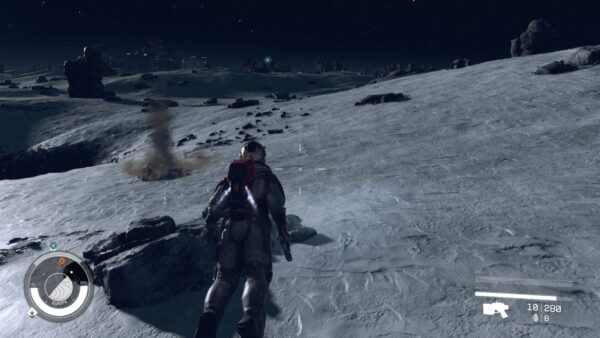 While exploring in space, you can pick a spot to land on a planet and explore on foot. If you randomly land on a planet, there will be certain structures or places of interest generated nearby for you to explore, such as abandoned facilities, outposts and caves.
However, it still seems pretty empty and featureless most of the time, and this is not helped by having to walk long distances to traverse the surface without ground vehicles. Jetpacks can be used for short jumps with low gravity if you unlock the skill but plenty of long walks are still required, which makes the game feel rather dragged out.
Surveying planets can be a tedious exercise. In order to get 100 per cent complete in surveying, you need to find flora and fauna and geological features to scan. This means landing at various points of a planet and taking a walk to survey.
There are plenty of environmental hazards on alien planets, which make exploration even more treacherous. The lack of ground vehicles also adds to the frustration in trying to fulfil all the requirements for planetary surveys as you need to hoof it most of the time.
Adding to my pathfinding frustrations are featureless surface maps and glitchy quest markers that do not update even when you change your active quest, making me waste lots of time wandering around and not being able to find or complete the quest I want to complete.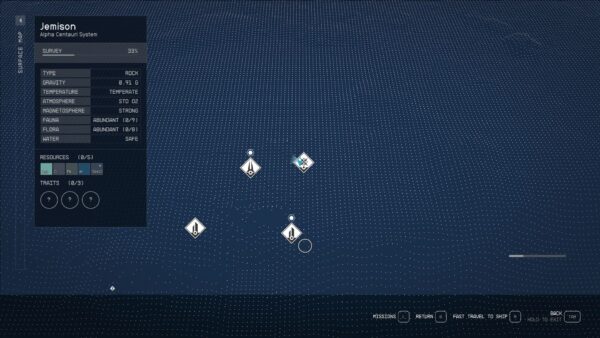 Starfield's combat is typical of first-person shooters, so you can use melee weapons, an assortment of guns and projectiles to hurt enemies.
Hostiles include a wide range of humans, ranging from pirates to mercenaries to religious zealots, as well as an assortment of alien creatures. One particular threat comes from the alien species known as Terrormorphs which are threatening humanity, and are fast, nimble and tough to beat.
With the universe as your playground, Starfield is a game to be played for a very long time, and often I am torn between exploring and surveying new planets, building outposts for mining rare resources, "zhng"-ing (modifying or pimping) my spaceships, doing the endless side quests, or engaging in dogfights in space. It's almost hard to focus on the main missions.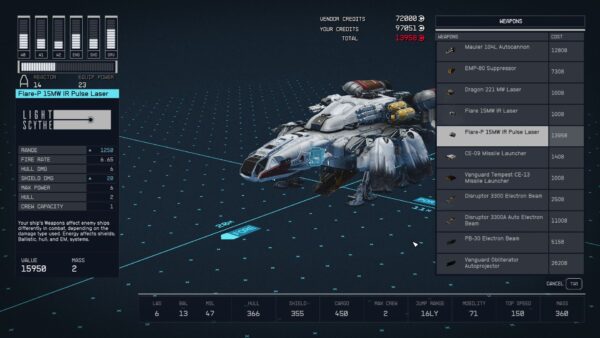 Voices of a distant star
Keeping to Bethesda's traditions, Starfield also has a huge number of NPCs, some more memorable than others, while others are just plain annoying. Some NPCs can also be your follower for certain quests, or serve as a member of your crew for your ships or outposts.
While there are well-written story arcs based on NPCs, some NPCs are especially long-winded, and willingly share their personal histories with you or embroil you in a lengthy series of quests. There were occasions when I nodded off during dialogues while struggling to be empathetic.
One hitch I ran into is that when you accept a follower's personal quest, you have to complete it before taking on another, unlike in Skyrim where you can gather a bunch of follower quests with no obligation to complete them.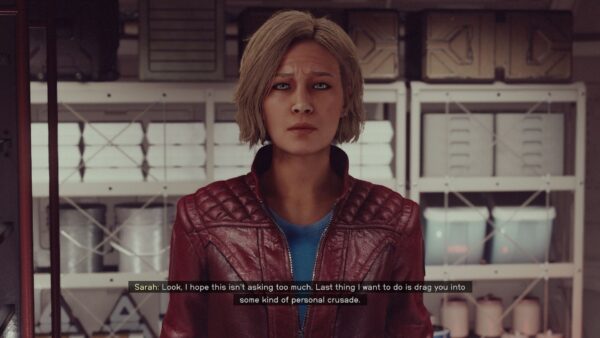 Starfield features some morally ambiguous actions that you have to take to get out of a sticky situation although whether or not you keep to your word is up to you. Be prepared to face the consequences, much like the many factions in Skyrim where siding with one can make you an enemy of another.
Followers can also cut in during your conversations to voice their own opinions, but are not always welcomed especially when you are trying some reverse psychology but your self-righteous follower gets triggered and interjects.
What I found especially lacking are the NPC facial expressions. With the camera focusing on NPC's faces during lengthy dialogues, you are forced to look at their expressions up close but most look rather listless and vacant despite the enthusiastic facial animations.
It's like watching bad actors try very hard to express their feelings, but failing to connect with the audience. It might have been better if we got distracted by other things in our field of view than staring at the dull NPCs the whole time!
The fault in our stars
Starfield's graphics are rich and detailed, showcasing the beauty of space, alien landscapes and futuristic cities, with some spectacular effects like the spaceships going through gravity jumps and explosions of a destroyed enemy ship.
There is something magical about seeing planets in space, drifting asteroids and boundless stars from a distance while cruising in space.
When you explore the planets, Starfield's many cities feature a distinct look and feel, such as the shiny and sophisticated New Atlantis, to the cyber-punkish city of Neon, to the slummy mining towns on Mars.
But if you are playing on PC, do make sure your graphics drivers are updated. I had issues launching the game at first that was resolved after updating all the graphics drivers.
Just for testing purposes, I tried running Starfield on my dated gaming laptop with a GeForce RTX 2060 GPU and it worked reasonably well after updating the drivers, even though the framerates are much lower especially during heavy battles and when performing gravity jumps.
Not surprisingly, the graphics and gameplay were much smoother on my gaming rig with 32GB RAM, a GeForce RTX 3070 GPU and a solid state drive (SSD).
Check this link for the full list of requirements to see if your rig can run Starfield. Note that Bethesda will be releasing a patch for DLSS support for Nvidia GPUs in the future, which will improve framerates and provide better support for high resolution graphics for the game.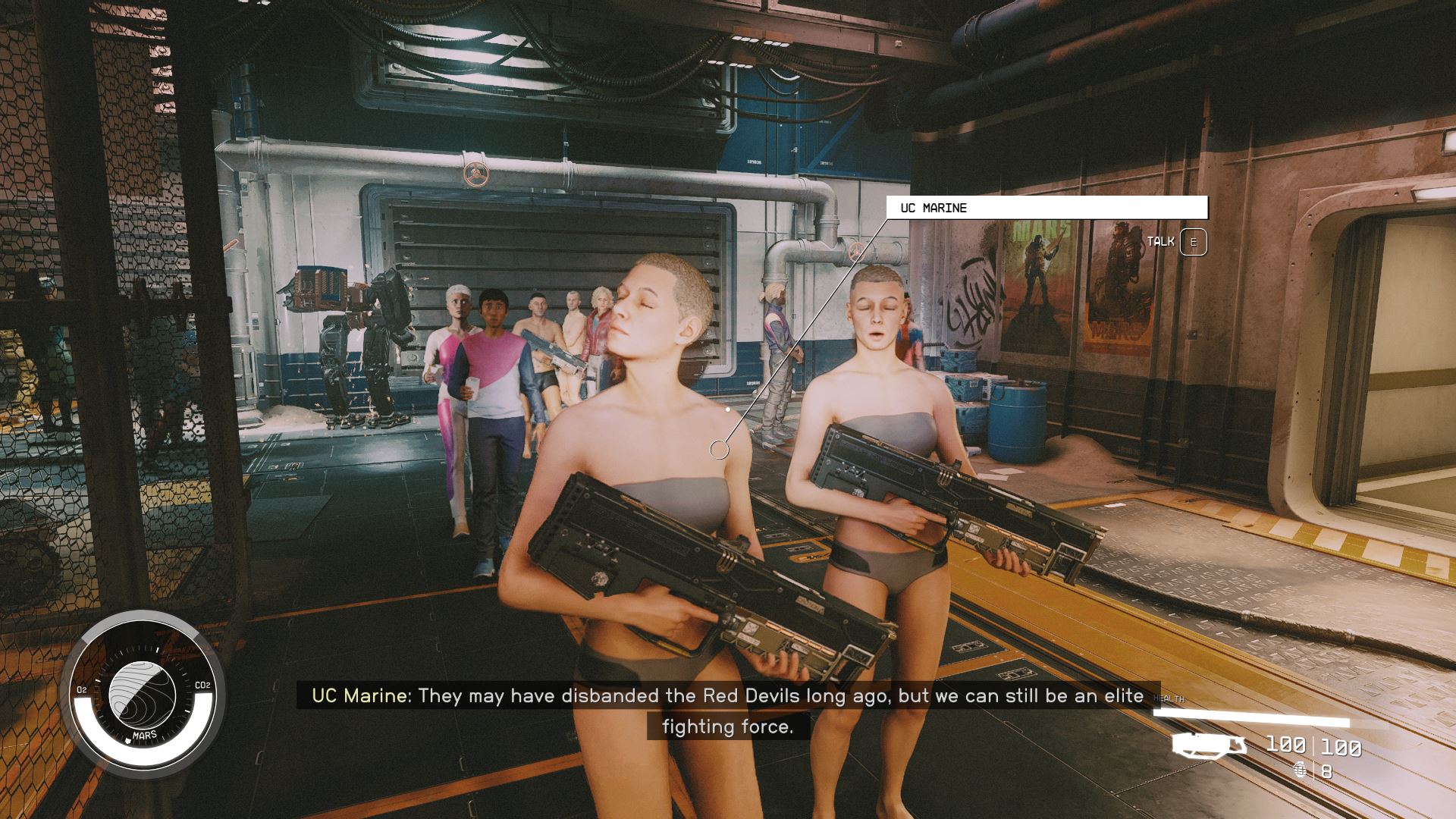 Since bugs are a feature in Bethesda games, and in a game as massive as Starfield, it's no surprise that plentiful bugs are encountered.
Some cause the game to crash to desktop, like when I was trying to decorate my new home. For the NPCs, some hilarious bugs cause them to float in the air, sink into the floor or walk around in their undergarments. Yes, you read that right.
TL;DR
Fans of Bethesda open-world RPG games will love the range of activities, endless replayability, NPC interactions and never-ending quests.
Be prepared for a slow burn experience which rewards those who are patient and not always seeking constant combat and action.
To me, I will always have a soft spot for The Elder Scrolls: Skyrim (Dragons! Spells! Daedric princes!) and this does not change even after trying out Starfield.
But like most Bethesda games, Starfield is likely to grow on you the longer you play it, if you are not put off by the slow pace, occasionally unrewarding exploration and some gameplay annoyances.
For those who love open-world games with plenty of activities and places to explore, Starfield offers you the delightful experience of savouring the universe slowly over many playthroughs.
Starfield Standard Edition is available for Windows on Steam at S$99.90 as well as on Xbox Series X|S for S$99.75.
Since the game is free on Xbox Game Pass, I will highly recommend giving it a try if you are already a subscriber, and buying it if you feel you are prepared for a long term commitment with it.